Entertainment
Dipika Kakar Won Bigg Boss 12, But Netizens Are Divided On Their Opinions
So,one of the most famous television show is over with it's twelfth season,after one hundred and five days of misfortunes and good fortunes.
Yes,we are talking about Bigg Boss 12'which ended thankfully for some and for some,it is again a long wait of many days.The season finale declared TV actress Dipika kakar as the winner!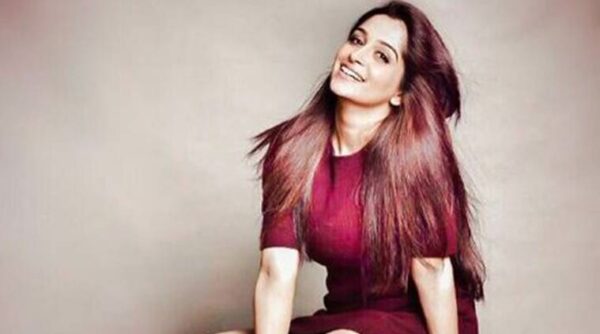 The masses though are divided about their opinions that whether she is deserving or not.to hold the winner trophy high and above,but it is sure that she is one of the popular choices.
Fans all over are greeting her with loads of good wishes and warmth.Some are feeling that maybe Sreesanth would have been a better win;but alls well that ends well.
So,check out these tweeter reactions about the Sasural Simar Ka actress' win.
1.
#Dipikakakar won the #BB12 title with Dignity and Elegance over cyber-bullying, PR stunts of Sree supporters and his wife's Cham has, mostly over many negative contestants!!

Thank you Indian Audience @ms_dipika @Shoaib_Ibrahim1 @sreesanth36 @Bhuvneshwarisr1 @ShindeShilpaS

— Sai Vihari (@vihari_sai) December 30, 2018
2.
Really…… 😍😍😍😍😍If it's true so am excited to see Dipika with trophy 🏆 finger crossed 🙏

— Rajni Kaushik (@RajniKaushik5) December 30, 2018
3.
Yess yess yess #DipikaKakar won #BB12
Deserving one
Never abuse
Played task with dignity
Always take stand for right
Happy with this news
Let's nacho 🕺🕺🕺🕺 @Shoaib_Ibrahim1 @SabaIbrahim13 #DipikaTheGracefulWinner

— [email protected]__🦇 (@lm_ganesh_) December 30, 2018
4.
She deserves,tough to go thru all opposition n win it,hats off, brilliantly played

— ZeA (@nitecrawlerz) December 30, 2018
There are not so happy tweets though!
1.
#DipikaKakar won #BiggBoss12 has to be the biggest joke of 2018. She didn't even do anything to be a winner. This has to be the worse season in the history of #BiggBoss Screw you @ColorsTV what a waste of time!!

— Preet (@mm_preet) December 30, 2018
2.
Worst show ke finale main winner #Dipikakakar congratulation Halwa Halwa kara colors ka chehra thhi winner to makers ko banana hi thha Real Winner Romil

— #Romil _choudhary #Romilsquad (@Beingkhanumar) December 30, 2018
3.
Despite of SHREE LARGE MAJORITY VOTES

In last@ColorsTV WIN@EndemolShineIND LOSS

Colors Tv forcing to make #DipikaKakar a winner of #BB12 (Face of Colors in his lst season)

Congrats @ColorsTVAPAC

1 mre Unfair Underserving winnr Decision

Note:-dipika nhi colors JITA HAI

— SreeFam (@SreeFam77296679) December 30, 2018
So,whose side are you on?
Share Your Views In Comments Below