Entertainment
Disney Finally Closed The Acquisition Deal With 21st Century Fox, This Marks The End Of An Era.
This morning is not the usual one for Disney fans,as they woke up to an incredible news of an emerging endgame, soon waiting to get embraced. On March 20, the Walt Disney Company wrapped up the long pending deal, of $71.3 billion.
Yes, you are guessing just the right thing. Walt Disney Company completed its acquisition of 21st Century Fox's TV assets as well as films. With one of the most anticipated deals getting wrapped up, Disney got the sole ownership of 20th Century Fox TV studio, films, FXX, National Geographic, cable networks FX and also Fox's other international TV assets like Hulu, where Fox had 30 percent stake.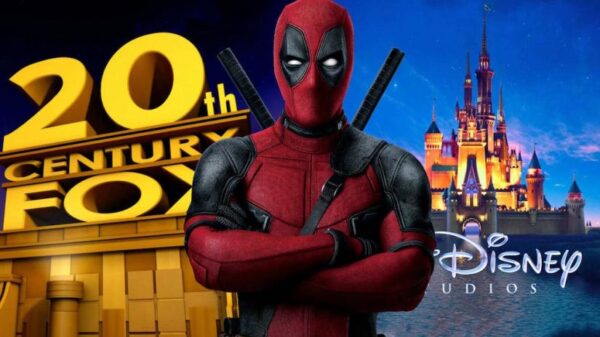 Walt Disney CEO Robert A. Iger said,"This is an extraordinary and historic moment for us–one that will create significant long-term value for our company and our shareholders." He also added "Combining Disney's and 21st Century Fox's wealth of creative content and proven talent creates the preeminent global entertainment company, well positioned to lead in an incredibly dynamic and transformative era."
After this mammoth deal, the portfolio for 21st Century Fox includes mostly sports, news and broadcast businesses. These entities will together form the new Fox Corporation, which in turn includes Fox Broadcasting Company, Fox Business Network, Fox News Channel and Fox Sports (cable networks like FS1, FS2,Big Ten Network and Fox Deportes) and their local TV stations as well.
Feels like the first day of 'Pool. pic.twitter.com/QVy8fCxgqr

— Ryan Reynolds (@VancityReynolds) March 19, 2019
This deal was first announced in December 2017, with a price tag boasting about billions. Disney now has the film rights to Deadpool, Fantastic Four, Avatar franchise, X-Men and also TV series like Empire and The X-Files. Rupert Murdoch owned 21st Century Fox, is now solely a news based company.
So, now fans are eagerly anticipating for a potential merge between Marvel Cinematic Universe's Avengers with that of X-Men's. As this is now Disney's playground, we just have to wait and watch.
Share Your Views In Comments Below