Featured
Drama, Cricket and excitement: Inside edge season-2 has got everything covered
Show: Inside Edge
Season: 2
Genre: Sports Drama
Verdict: A binge worthy show for cricket historians. A platter of drama for those who don't follow the sport.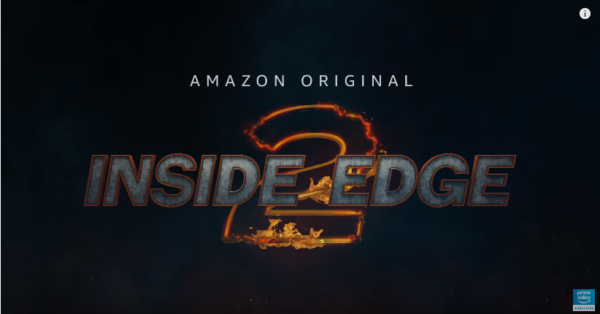 Bhaisaab.
A term that resonates command and order. Everybody has that one Bhaisaab in their lives whom they just don't want to mess with. Mostly for reasons comical. But, in the universe of Inside Edge, Bhaisaab is everything the word was designed to be.
Read on. I'll tell you everything and spoil nothing.
The narrative of this season is placed in the modern world. Cricket has gone completely digital. Vikrant Dhawan has gone missing. Arvind Vashisht has moved on from the game and Zarina Malik is now a megastar on a power trip.
This season seams into the honour of the game right from the word go. Oppressed journalists, upstart domestic cricketers, politicians and cheerleading staff get engulfed by the diatribe. The show navigates through the auction process and scores a quick single every time it flicks out politics, entertainment and moral fabric of the country. Now here's the misfield. This could've panned across episodes as subtext rather than being story arcs.
Elaborate inclusion of every facet that affects the game makes the watch tad bit laborious. Every episode could've been cut a percent or two shorter on the edit table. Yet, sufficient exclamation points in every episode keep interest hooked on.
Things have changed for Mumbai Mavericks. Vayu Raghavan, the bad boy of cricket turned dark horse, is now the team's captain. He has found a younger sibling in Prashant Kanaujia. The latter needs a shoulder. Devender keeps him up all night dressed as a ghetto of his past. The cricketing idols are now wounded, vulnerable and on self-destruct mode. Arvind is fighting a lonely battle against the absconded killers of his dear friend Niranjan Suri. Relationships have taken a bullet this time. The chunk of this season revolves around relationships and bonds you can bid crores on.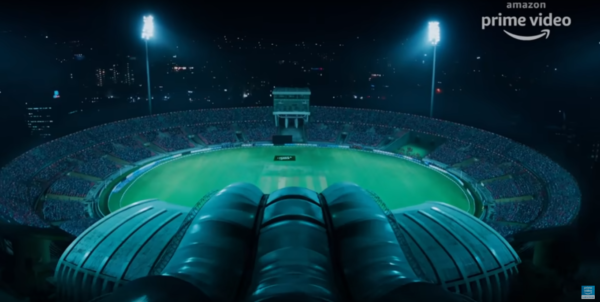 Let's talk about the on-field auction. Erm, I mean action.
Bhaisaab wants the game to evolve.
The Mavericks have a new co-owner and a brand new title sponsor. Vayu is the unprepared, temperamentally finicky captain who's high on guts and low on emotional consideration. His team has witnessed an influx of new overseas and domestic players. Everything is decked up for a blistering second season of the PPL, except Vayu's form. A heartthrob of the nation and future of the sport, Vayu isn't the same dude who scored a replica of Sachin's 53* against Delhi Sultans. He's on the wrong foot this time around.
Arvind isn't his skipper anymore. Handa has the murder mystery half volley thrown at Arvind in barter of leading Haryana Hurricanes. Rohini is dangling between her bloodline and blood rush for the game. Her stats aren't being adhered to, mostly. Prashant is a relic of his own smashing debut. No pace, no length. Just inhibitions. The sport has been plagued by life. And life has been suppressed by the sport.
Demons of the game have grown exponentially, this season. PPL isn't a celebrity tournament anymore. It interweaves ministries, magnates and messiahs in the same mix. Cricketers are not just pawns, they are weapons now. Intoxicated by power, turnabout is their fairplay in the Power Play League.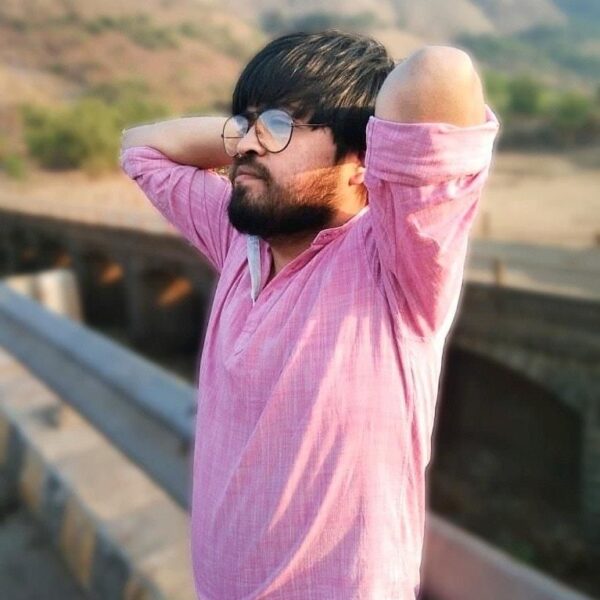 Bhaisaab wants to inspire the youth to be the next Vayu Raghavan or Arvind Vashisht. He doesn't want Test Cricket to die. He wants T20 to draw more eyes in. He has his own hurdles in this vigil to make cricket a global sport. In search of a heir apparent, he makes decisions aplenty which create new enemies.But, Bhaisaab always has a butterfly ball up his alley. Well almost.
The tilt of the tournament has shifted this year. Ayesha Dewan has quit business relations with Handa to have her own team. Bangalore.
The scene is set. Mumbai and Haryana are short of key players and traded volatile players. PPL has grown bigger than just being an entertainment. Too big to contain in this country.
This smells similar. Like someone we know. A setup for a setup. It's all happening. The 7th PPL league has declared open season. And, in a country far far away, an outlaw is watching.
Bhaisaab began a battle. He's been traded back a war.
Inside Edge was, for me, was underwhelming because it was trying to be a Cricket whistle-blower. This season differs in soul. It begins as a cricket espionage but melts into a drama about problems. Everyone has problems, prominent or obscure. This season is high on sensitivity and that's where the makers go down the ground and loft it for a maximum.
It's almost improbable to make a cricket show in this country. A sport where athletes are either Rockstars or Gods, you'll be rubbing someone the wrong way along your process of execution. Inside Edge uses that brutality of pace and nudges the discrepancies across the fence. This edition vouches the love for this game. Two teams, one evening of confrontation and pure cricket.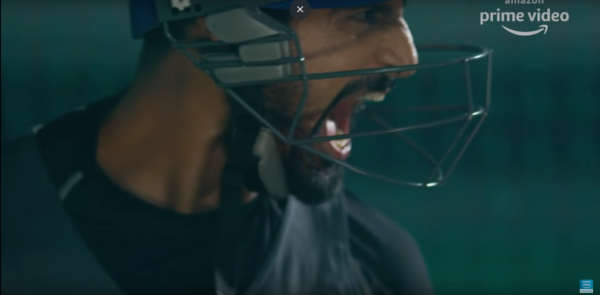 The dramatic tonality of the show, even though necessary, will still be open to divided opinions. The show is a magnum opus that'll be questioned for the absence of realism. It is a cinematic take on the cancerous elements of cricket which could've been fit for an erstwhile documentary. But, this comes from a school of film making that calls a spade a spade without meddling much with the grammar and technique. A look at the creator of this franchise, Karan Anshuman's filmography gives us a summary of the broader scorecard.
He has made films which had an opinion and lots of condiments to package around it. Anshuman and co-directors Gurmeet Singh and Aakash Bhatiaare well aware of the feeble tolerance levels of people and his awareness reflects glaringly in a poised conversation between mortal enemies Prashant and Devender.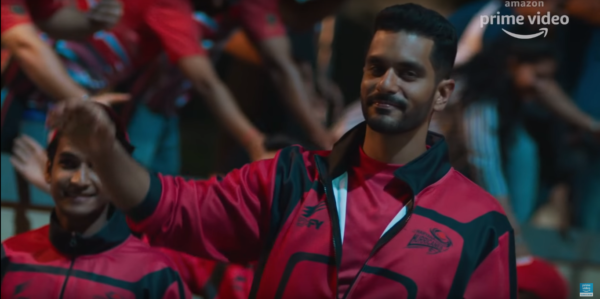 The men of the series are production designers Rajiv Punjabi and Vintee Bansal. The cricketing aesthetics are on point. Recreated matches have been shot and edited to visual precision by Vivek Shah and Manan Ashwin Mehta, Farooq Hundekar respectively. It was an Easter egg delight to watch Angad Bedi alias Arvind bowl nifty flighters alike his legendary father Bishen Singh Bedi. What saves the long, absorbing watch is the concise sound design and score by Vivek Sachidanandand John Stewart Eduri. Inside Edge 2 is a compelling watch for the accurate presentation and vibe of the game. Writers Niren Bhatt, Ameya Sarda, Saurav Dey, Mansi Bohra and Neeraj Udhwani have got the game right, first and good amount of drama on board for the chase.
As a slow burning, unfolding franchise, Inside Edge has given more breathing space to character development. Tanuj Virwani has been slated to transform into the Cyclone Vayu he's been touted as, in the universe. Vivek Oberoi's overboard performance last season has been substituted with a controlled demeanour and character arc. Flora Saini is being prepped for a substantial role, I presume.
Sapna Pabbi and Ameer Bashir serve as the cogs of emotional wrench in the story. I liked how they relayed emotions in grey characters. A vulnerable father cum a Cricket overlord is a nice foil for an actor of his prowess. But, my man of the match of Inside Edge 2 is Amit Sial. The clown prince of cliffhangers from season 1 has minimal work on and off-field. But, he spins it out of the park with the least he's been given to do in this season. My sole disappointment was how Siddhant Chaturvedi's arc was handled. Looked really rushed and barren to me. His character is the soft target for an otherwise inclusive story. It was underwhelming because his arc mattered.
Wrapped as a blockhold delivery, Inside Edge 2 is actually a slower one that beats the evils with hope and admiration for the game. The overarching theme of the show is an ode to every cricket lover. Like the game, life is quite like the 2001 Test at Eden Gardens. There will be a huge total stacked against one. Follow-on will be imposed. Possibilities will reflect a disappointing washout. But, the game will bounce back.
There will be people like Bhaisaab throwing a curve ball every once in a while. The game will be put on backfoot. And, that's where the magic will erupt.
As Handa said in season one, "Kabhi Kabhi humara ghamand hi humara raksha kavach bam jaata hai."
Flawed yet ferocious, Inside Edge 2 is a watch for anyone who has grown up on the game that can never be killed.
Share Your Views In Comments Below