Brands
Durex's Creative Tweet On Avengers: Endgame Online Leak Will Make You Salute Their Marketing
One of the most awaited movies of the year, "Avengers: Endgame" is going to release tomorrow and the trade analysts are of the opinion that it will do a business of around Rs. 40-50 crore in the opening weekend in India.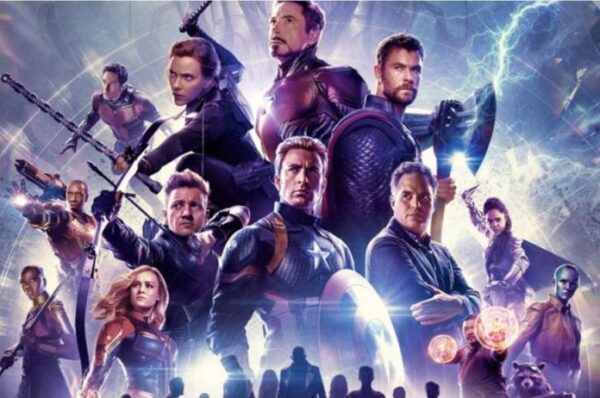 Few selected ones got the chance to attend the Los Angeles premiere of the flick and as per the reviews, this magnum opus is a visual treat which will make you cry, laugh and cheer while you watch it.
However at this moment, the makers are very much concerned about the online leak that is taking place. Despite the fact that a lot of security measures were applied, the movie still got leaked and now the cast and the makers are requesting people to watch the film in cinema halls and not online.
Durex India is known for making good tweets, especially when something special is happening and once again, it is back with a message which is pretty much related with not just "Avengers: Endgame" but their product as well.
Durex India posted a tweet featuring a poster of Avengers with #AvoidLeaks written on it.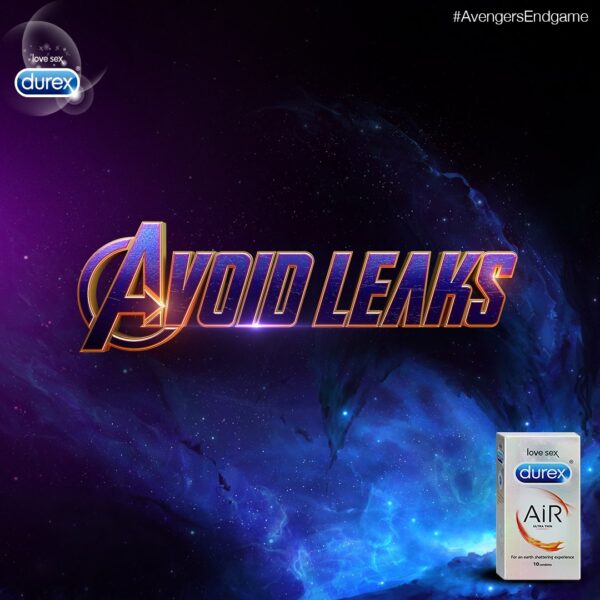 The caption of the tweet reads, "#DontSpoilTheEndGame."
#DontSpoilTheEndGame. To buy Durex Air, click on https://t.co/vTeR5tKnhZ. #AvengersEndgame pic.twitter.com/t8BL59hEJz

— Durex India (@DurexIndia) April 25, 2019
We must salute Durex India's creative team to come up with such a brilliant poster!
So when are you going to watch "Avengers: Endgame"?