Entertainment
England Cricket Trolled Itself After Team Got All Out For 77. Twitter Flooded With Hilarious Memes
England cricket team performed very poorly in the first test match against West Indies which is being played at Barbados as the whole team got out at the score of just 77 runs. After such an embarrassing defeat, it is obvious for the team to be slammed by fans and the former cricketers. West Indian pace bowler Kemar Roach tore apart the England batting line-up as he took 5 wickets for 17 runs in 11 overs.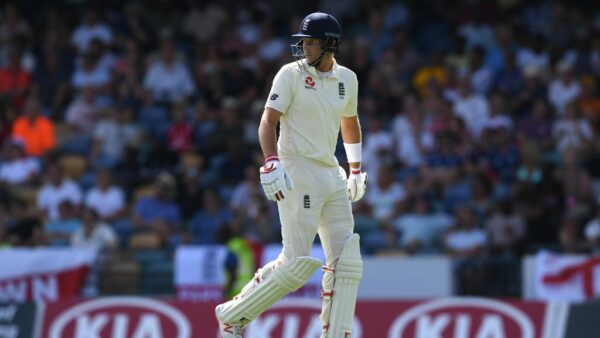 West Indies scored 289 runs in the first innings and they decided not to enforce follow-on on the England team despite the fact that they had a lead of 212 runs over England. In the second innings, the West Indian team has already lost 6 wickets at the score of 127 runs and now the total lead that they enjoy over England is 339 runs.
The team got brutally trolled on the social media but what came as a big surprise was that the England Cricket Board also made a tweet which was soaked in sarcasm.
ECB tweeted, "We are all out for 77."
We are all out for 77. https://t.co/w2quFbm5QJ#WIvENG pic.twitter.com/1MyqX50njx

— England Cricket (@englandcricket) January 24, 2019
Just after this tweet, social media users also started making fun of the England team. Here are some of the reactions:
#1
😁😁 6 batsman 😁 3 all rounder 😁 2 bowler total run 77 😁😁

— sameer sam 🇮🇳🚩 (@8Dat55CkS9J6hPE) January 24, 2019
#2
— Jo R (@Joey1970) January 24, 2019
#3
— Matt Driver (@matty_driver) January 24, 2019
#4
— Alan H (@alanh47) January 24, 2019
#5
Should be embarrassed the lot of them . The practice games are not good enough and took the West Indies to lightly again.

— Phil Ashton (@philashton68) January 24, 2019
#6
Disgraceful and a complete shambles!!

— Tom Bradshaw (@tommybradshaw10) January 24, 2019
#7
This is what happens when you start believing your own hype and think you've just got to turn up to win.

— John (@JohnS_72) January 24, 2019
#8
It's not often I'm critical of this England team but this is completely unacceptable. Absolutely pathetic

— John Mothershaw (@pottersjohn) January 24, 2019
#9
& We thought ENG will give fight to India in world cup.🤣🤣🤣

— Dushyant Soni (@suerte_dk) January 24, 2019
#10
— Lucy Ford (@LuceFord_) January 24, 2019
#11
— 🍁 (@SInaayat) January 24, 2019
The players of team England need to pull their socks up and have to bat in a better manner in the second innings otherwise the result of the first match may be very embarrassing for them. What do you have to say about it? Let us know.
Share Your Views In Comments Below