Videos
Even The God Cannot Understand Girls & This Hilarious Video On Honest Girl Thoughts Prove It
It is said that understanding girls is the world's most difficult or rather impossible task and if you have ever been in the company of a girl closely or happen to be a girl yourself, you must be well aware of it, mustn't you?
Well, agree or not, there is a huge difference between what they think and what they actually speak and people jokingly say that even the God might not sometimes get what girls really mean when they say something or what is going on in their minds and hearts.
Here we present a wonderful video on Honest Girl Thoughts by Rickshawali and apart from your favourite Anisha, it also features Bollywood actress Elli AvrRam. Needless to say, they both are looking gorgeous and flawlessly depict girls' reaction in different situations, clearly showing the difference between their thoughts and speech.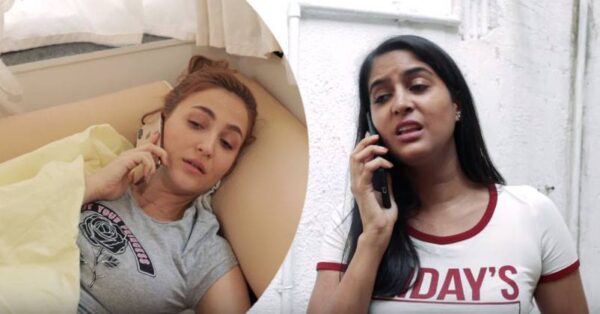 For instance, if a girl is coming directly from a beauty parlour after a session of manicure, pedicure and facial, she will boast of its being her natural look, adding that she couldn't get ready properly in hurry. Even her friend knows that she is lying but she will not express it and instead will praise her so-called natural beauty just for the sake of pretending that she is convinced by her lie.
There are many more such hilarious scenarios that will make you go ROFL and they are so real that we all can relate to them. So let's not waste any more time and watch the video for a good dose of entertainment!
For More Videos, Subscribe Us Now
Click here to watch this video directly on YouTube
Which of the situations could you relate to the most? Do you have more such instances? Share with us.
Share Your Views In Comments Below