Bollywood & TV
Everyone Is Saying She's Rebirth Of Sridevi. Here's Real Truth That You Need To Know
We all are mourning Sridevi's death & still can't believe that "Chaandni" has left for heavenly abode.
Even her entire family is grieved & inconsolable. Some celebs talked about how daughters Khushi and Jhanvi handled this situation bravely and acknowledged all the visitors.
I am sure even you won't be able to forget the beauty and grace of Sridevi. Amidst all this chaos, a video is going viral on social media. Yes, in the video, we can see a cute baby with similar expressions and eyes as those of Sridevi. This baby has striking similarities with the actress and everyone believes she's her reincarnation.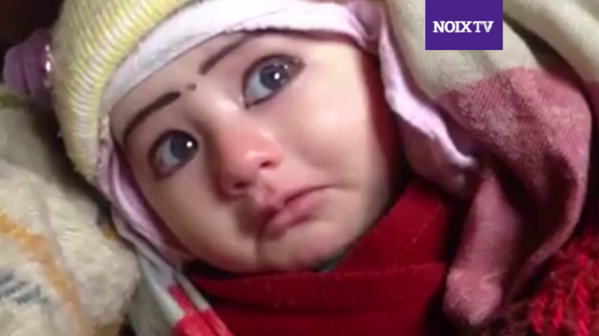 The video is spreading like wildfire and everyone is talking about her resemblance. Not only this video, there are 100 of other videos on YouTube that are talking about Sridevi's rebirth. Even national media is talking about this video;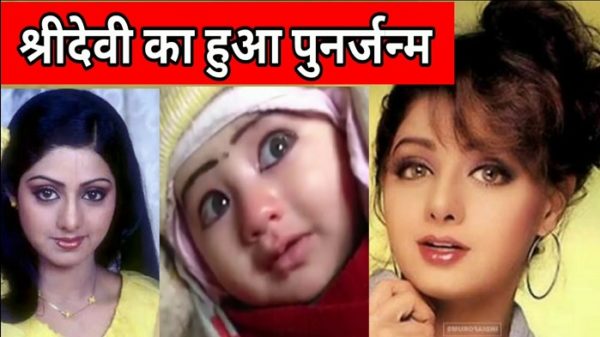 Real truth behind the video!
Well, this is fake! Although that particular video has got 1 crore views, let us clarify that it is 8 months old. So, it is clear that there is no "Punarjanam" involved at all. Media houses don't realize the sensitivity of the matter; just today, Sridevi's funeral is done and now, they are spreading such videos. Here's the proof;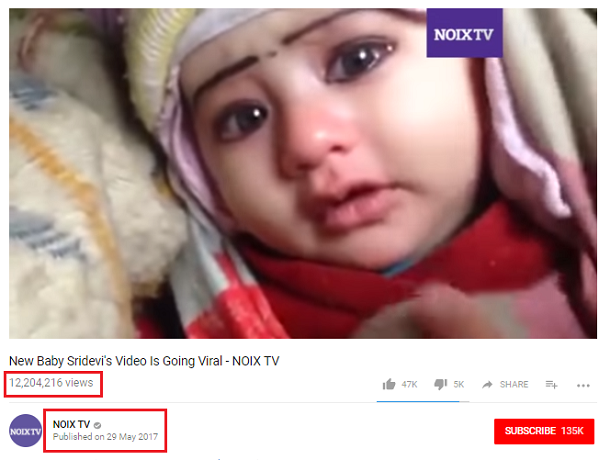 Even you can watch the video here and you can see that it is 8 months old video that everyone is spreading as Sridevi's rebirth video.
This is the reason why it is said, "Don't believe in anything and everything that you see on the internet."
Share Your Views In Comments Below