News
Ex Girlfriend Crashes Her Ex Boyfriend's Wedding Begging To Marry Her
Well, whenever we break up with our exes on a bad term or if we find them cheating on us. The one thing we tell our BFF's that when we are getting married, we will invite our exes to make them realise what they have missed or how happy we are without them!
Let's be honest in here we always tend to tell that regardless of knowing how bad the idea and no one will ever wish to bring the toxic in the room of happiness. Recently I attended a wedding where the bride did invite her ex to her wedding cause they had a healthy breakup and her ex attended the wedding with her wife and they're 'friends' now that's unbelievable right.
Because an ex appearing on the wedding day means nothing apart from Drama.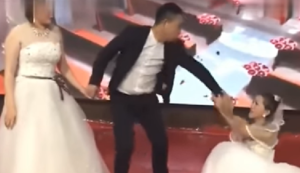 Recently, a woman in China gatecrashed her ex-boyfriend's wedding. Hold on she just didn't appear as a guest but all dressed up as a bride. Going down on her knees and begging the groom to take her back in his life and to marry her.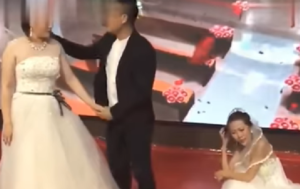 It's said according to Dailymail when the couple was about to kiss, the dejected lover appeared right on time.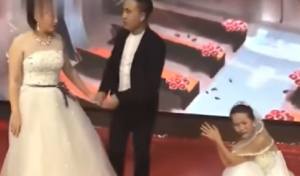 She was begging for forgiveness and yelled at the groom on stage 'It was my fault'.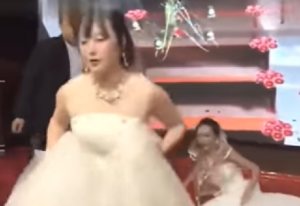 Amidst all the drama going on the stage, the bride was calm and composed. But later in disgust, she walked out of the stage and the groom went to chase her.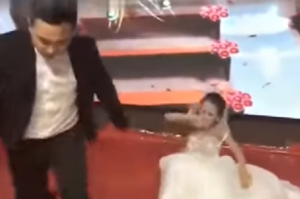 The video of the incident is flooding in every social media platform, watch the video below.
This is an unexpected love triangle and the biggest nightmare of any human being. Who thought this can happen in reality apart from movies or serials!
Share Your Views In Comments Below