Entertainment
Here Is The Truth Behind The Fake Propaganda Created To Defame Journalist Ravish Kumar
Ramon Mangsay Award winning journalist of NDTV Ravish Kumar made headlines not only for winning the prestigious Ramon Mangsy award in Manila but for his biased journalism. A group of people tried to defame Ravish as a biased journalist by circulating an edited partial clip.
The time we are in right now fake news travels faster than genuine news due to the vivid unverified knowledge. Ravish Kumar fell victim to the people who tried to expose his biases towards the UPAI government with a well planned edited video which instantly gone viral on social media.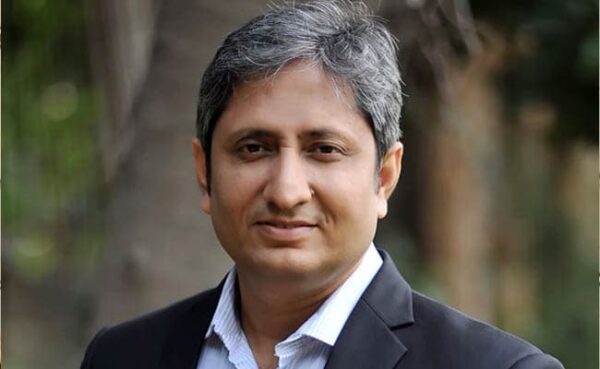 In the video Ravish Kumar can be seen addressing the economic slowdown on his show Prime Town back in 2013 and another small clip of recent times was attached where Ravish talks about the economic slowdown of 2019 with the GDPA being 5 per cent. Well, if you listen to the video you can figure out he spoke in no vague expressions about the economic slowdown during Manmohan Singh's tenure and wasn't making the then governing exemption from any slack.
A small part of the clip went where Ravish can be heard saying, are we being too critical or sad about the economic slowdown. As there are many countries which are growing with their GDP rate below 5. These are the aspects we are going to talk about in Prime Time today.
Well, only this particular part of the video went viral on the Internet, but when Ravish said once Indian economy was considered as the Tiger, so shall we consider it as a Lamb right now for its economic slowdown.
Ravish can be also seen saying, there was a time when the Indian economy rate used to be between 8 or 9 GDP rate, but now it has slowed down to 5 from his 2013's Prime Time show but only a small part went viral.
Whenever, these kind of news goes viral it receives a lot of unwanted flak from the netizens, but astonishingly many senior journalists also slammed Ravish Kumar's journalism after watching the dubious video clip. Why do we fail to cross check something before defaming or judging a person.
Share Your Views In Comments Below