Bollywood & TV
Fan Said Ranveer-Deepika Misbehaved With Her For Taking Video. Got Slammed
Rumors about Ranveer-Deepika's marriage are on a high these days; the alleged couple is dropping in hints every now and then.
Recently, they were spotted in Universal Studios (US) and a fan couldn't stop herself from shooting their video. The video went viral in no time, but the fan has made some other claims.
Here's the video which was circulated all over;
Now, the fan has said that Ranveer and Deepika were very rude to her for shooting this video & even acted aggressively with her. As soon as a photographer shared the video on social media, a girl named Zainab commented that;

The comment read, "I was the one who was at*acked. I made this video! Such disrespectful actors! They lost a fan and their self-respect."
However, the moment she made this claim, other fans or Ranveer and Deepike slammed her. Someone even asked her to share the video where the actors were rude to her…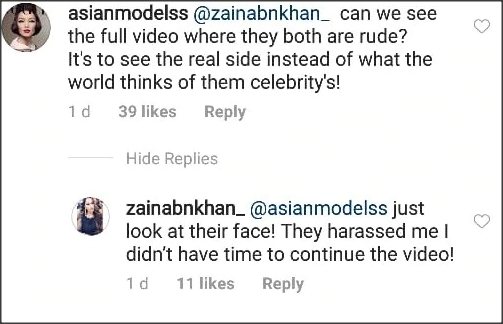 She replied that since they were arrogant, she didn't get time to shoot full video. Fans didn't spare her at all;
Respect their privacy!

Did they really do this?

Once again, someone requested her to respect privacy!

Let them live their personal life!

What do you think? Was Zainab lying? Since she doesn't have any proof against them, we really can't believe her.
Share Your Views In Comments Below