Fashion
Fashion Brand Comes Up With Vaccine-Ready Off-Shoulder Dresses For Up To Rs 15K
The coronavirus pandemic is not over yet and many countries of the world are experiencing the second or the third wave of the pandemic which are more harmful than the first one. However, the good thing is that the vaccination drive is also going on in most of the countries and there is a belief that sooner or later we will definitely defeat the virus.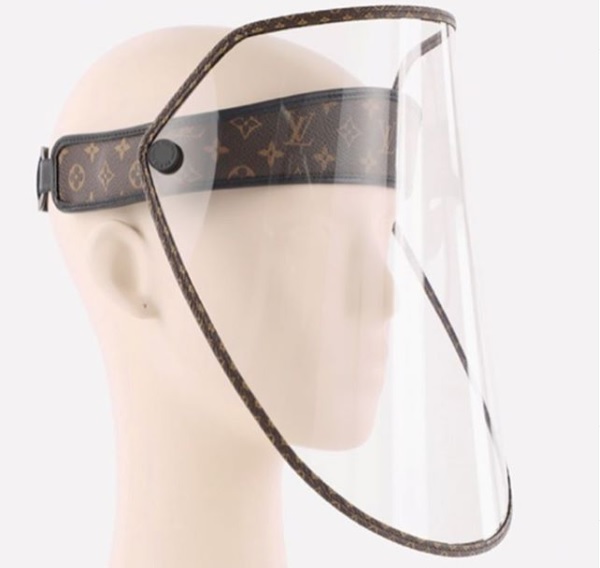 Our lives have also changed to a great extent due to the pandemic and wearing masks, using sanitizers, washing hands regularly, maintaining social distancing, etc. define the new normal way of living life. The fashion industry also came up with some products which suited to our new lifestyle, for example the diamond studded masks costing around Rs. 4 lakh each designed for the purpose of marriages by a jeweler in Surat or the gold studded face shields released by a luxury brand and priced at Rs. 70K approx.
Now a fashion brand REVOLVE has launched a vaccine-ready section on their online portal.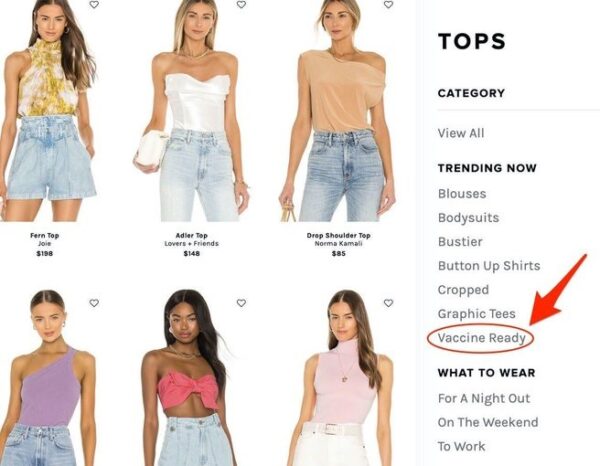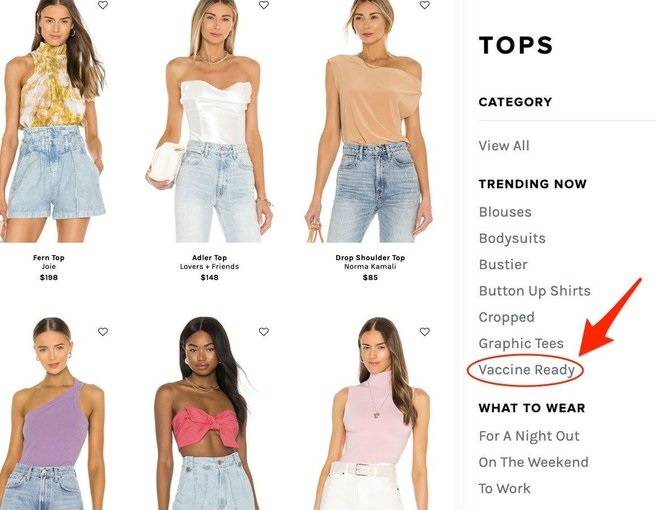 The clothes under this category are shoulder-less tops of various kinds such as off-shoulders, tube tops, tops that have a cut on one side, etc. and might burn a hole in your packet as they cost up to $200 or more.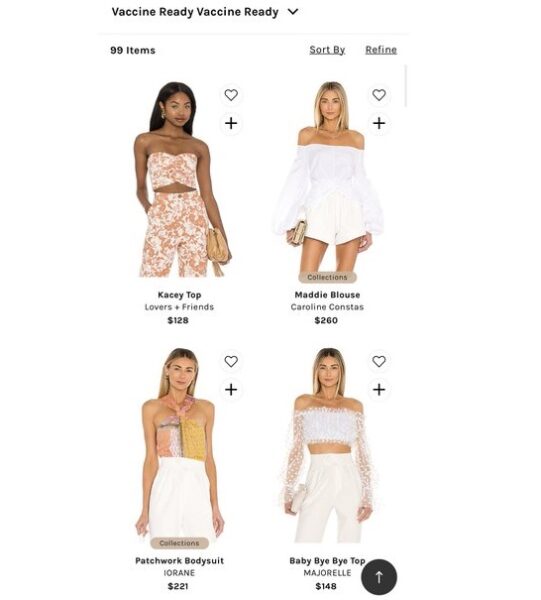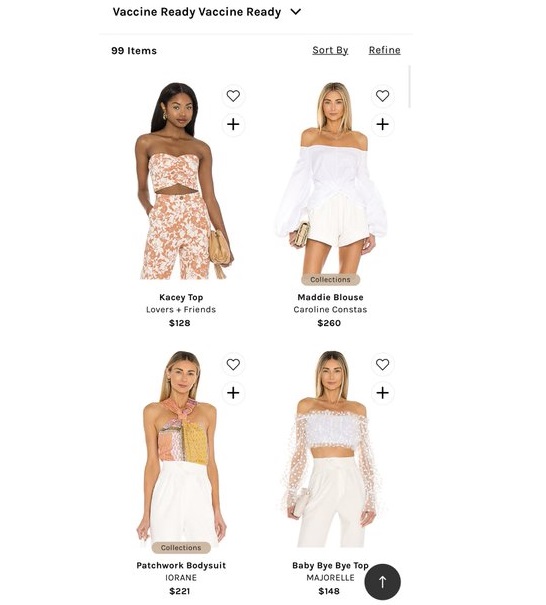 A spokesperson of the fashion brand has stated that REVOLVE is always there for its clients, especially on the important moments of their lives so why they should not look good even while getting vaccine.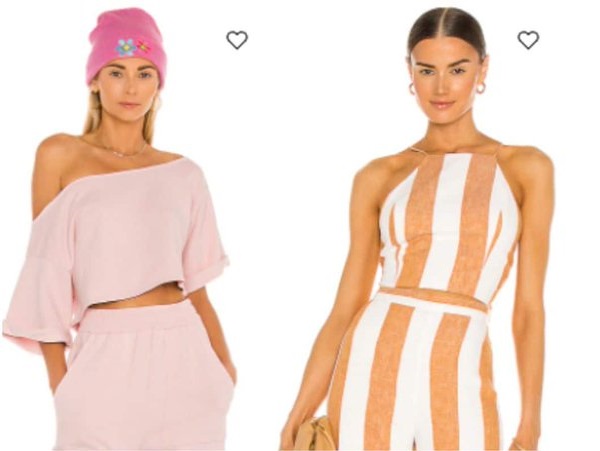 While one section of online users liked the style of marketing and the concept, there were others too who slammed the brand for coming up with such strange concept and for being costly too.
Here are some of the selected reactions:
#1
Lol that moment when Revolve Clothing has a section of their website for vaccine fashion… you gotta be kidding me!! 😂😂😂 pic.twitter.com/K1WwAHlaJH

— The Real Diana Prince (@wqnder_wqman) March 30, 2021
#2
When you shop during the WH press briefing and you see that your favorite online retailer @REVOLVE literally now has a section "vaccine ready" with category "Shoulders out for the vaccine"

This isn't a joke 😑
Still ain't getting the vaccine thou pic.twitter.com/yFRyWE5fyQ

— Mona Salama (@MonaSalama_) March 30, 2021
#3
These unisex tops are great for keeping your arms exposed so you can get vaccinated anytime, anywhere!

Also good for giving blood for blood tests, so you can get into pubs or concerts or supermarkets.https://t.co/dyMddVHV0k

— Climate Warrior 🐬 #ClimateJustice (@ClimateWarrior7) March 31, 2021
#4
Don't waste a second rolling up those sleeves! Be stylish AND practical when your vaccine time comes 😉💉#vaccine

~@kim_woodbridge/@MarkEMarkFM/@iamianlynch~ https://t.co/L8But9fX7d

— 1031 Fresh Radio (@1031FreshRadio) April 1, 2021
#5
On the other end of the spectrum is Revolve with their Vaccine Ready collection #REVOLVEme
LOVE the humor – it's a great play to the situation we find ourselves in globally. It's funny while being so on the pulse IMO. https://t.co/b9o3yXui3R

— Simona Lisa (@hellosimonalisa) April 1, 2021
#6
Any marketing trick no matter how bizarre

— 🇺🇸Av8trix✈️🐓🐴🐶🐈🔫🚅🎃 (@av8trix6) March 30, 2021
#7
Revolve is here to help you get "Vaccine Ready!" All you have to do is purchase a $200 top pic.twitter.com/LdHNS4qLtY

— Whitney – 2020 World Series Champs!! (@fabinfayette) April 1, 2021
#8
Might order this for my vaccinations. pic.twitter.com/tduzdEQlTM

— ohchrissavidge (@ohchrissavidge) February 22, 2021
#9
Revolve's vaccine ready section is actually very cute 😩

— Maxine (@MaxineAGrant) April 1, 2021
Do let us know what do you think of the clothes that are launched under the vaccine ready section of REVOLVE. Are you going to buy any of them?
Share Your Views In Comments Below