Fashion
Fashion Brand Is Selling Slash Jeans For Rs 28K, Memers Come Up With Hilarious Comparisons
Fashion brands have been quite innovative over the years but in the recent times, some fashion brands have come up with products which have been targeted by the social media users for being weird and funny. What has angered the online users more is the high pricing of these bizarre products in the critical times of the coronavirus pandemic.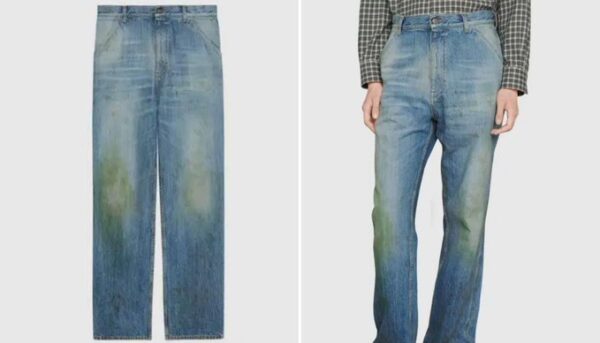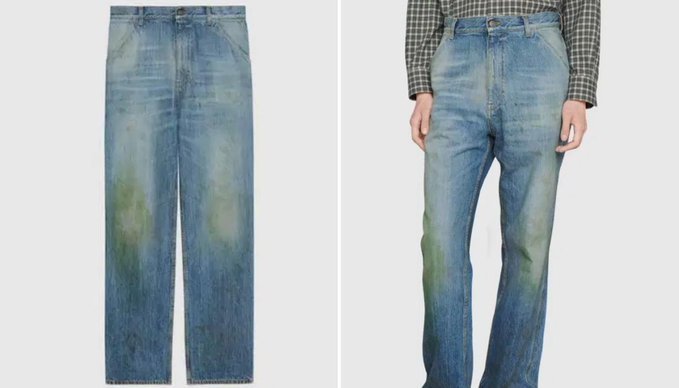 To name a few, a fashion brand came up with denim jeans and overalls with fake grass stains which people used to get on their jeans while playing in the field in their childhood. To name other products, the trousers made of the material which is used for making jute bags, necklaces made of the phone cords, diamond studded face shields or the chair purse which can store literally nothing, and so on.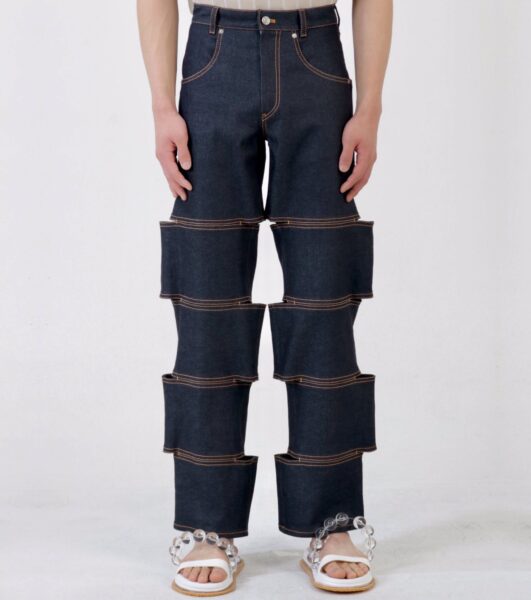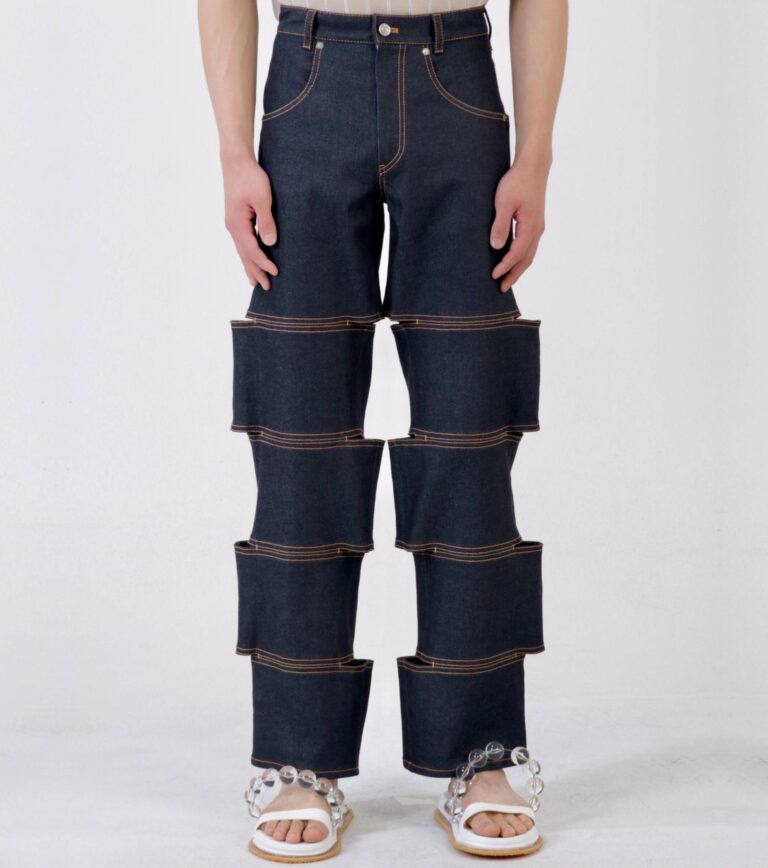 Now one more fashion brand has come up with a unique style of jeans and pants. The name of the brand is LEJE which was founded by two Korean designers and they have launched Slash Jeans and L Jeans in the market.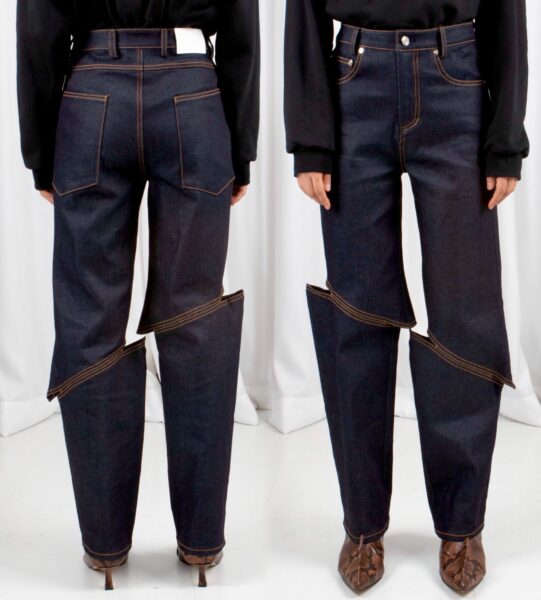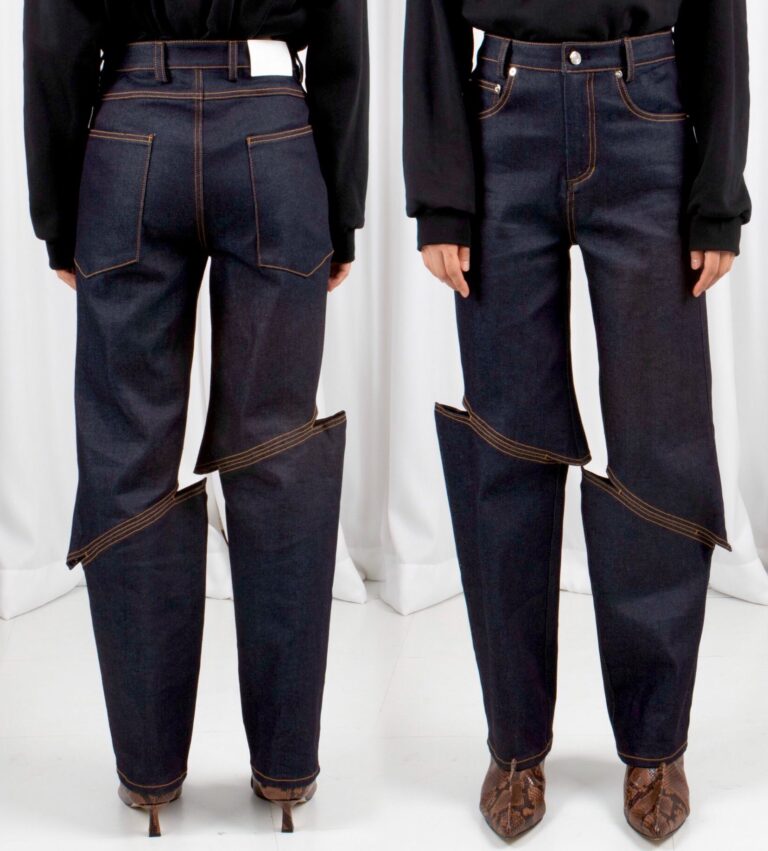 The Slash jeans are being created by cutting the jeans from the middle in a slanting manner and then stitching it with leaving two sides open.
On the other hand, the L Jeans are stitched in the same manner but they are cut in the horizontal way and that too, more than 2-3 times.
The prices of these jeans are also very high as the LEJE has priced Slash jeans at $375 which comes to Rs. 27,500 approx. in the Indian currency and L Jeans is priced at $528 that comes to Rs. 38,700 approx. in the Indian currency.
Twitterati was also quick to respond on these jeans and their pricing and here are some selected reactions:
#1
The diagonal ones look like anime sword fight animation

— Maugrim (@Nubl13s) May 14, 2021
#2
— when am i ✿ (@DKnightLight) May 13, 2021
#3
mf looks like he's in Fruit Ninja https://t.co/ZPKeQeIBXK

— Awaythrow 🦑 (@AbbortSlang) May 14, 2021
#4
— A0MPP (@A0MPP_SD) May 14, 2021
#5
— The Original Jewish Space Laser™ ✡🛸 (@LeighHartley) May 14, 2021
#6
my foot going through the wrong hole 7 different times https://t.co/EzSPfFcjgN

— paola ♡ hasiba (@thxsan) May 14, 2021
#7
Fire the stylist pic.twitter.com/YiZPhshcZl

— BoloTitan: Fully Vaccinated! 🏳️‍🌈 (@bolotitan) May 14, 2021
#8
— Funny Gay Rat (@lewdert) May 14, 2021
#9
My mom after seeing me wearing this : pic.twitter.com/8qITsow65N

— NehD (@fakewaliNeha) May 14, 2021
#10
— protien (@prasxdx) May 15, 2021
#11
Jeans by LEJE pic.twitter.com/FlgPpdnPh8

— Lebronsbag (@SandieLove) May 14, 2021
#12
— Doug Dodson (@DougDodsonENews) May 14, 2021
#13
I'm just trying really hard to understand the concept 🧐

— Madelline Naomi (@madelline_naomi) May 15, 2021
#14
— 🦨solar senpai🏳️‍🌈 (@mochimochi168) May 14, 2021
#15
this is kinda cool but also really ugly at the same time https://t.co/rlBoAKS2yu

— jimmly🌱🏳️‍⚧️ (@jimmmly) May 14, 2021
What is your opinion on these jeans? Are you going to buy any?
Share Your Views In Comments Below