Entertainment
First Footage From GoT Final Season Was Aired During Golden Globes Awards Show,You Cannot Miss It.
Now,since we all are hooked to immense popular TV series of different genres altogether,Game of Thrones is that series that is going strong till now also.
When the makers declared this season to be the last and final one,fans all over rejoiced bitterly.For them it is the end of an era altogether.
The first teaser when released previous month,people went gaga over it;as their favorite show is back.And now,as HBO aired the first ever official clipping along with the stars,it became a hit thoroughly.
Fans were happy when they got to see their favorite Daenerys Targaryen,Jon Snow and Sansa Stark.They started sharing it and re watching it again and again.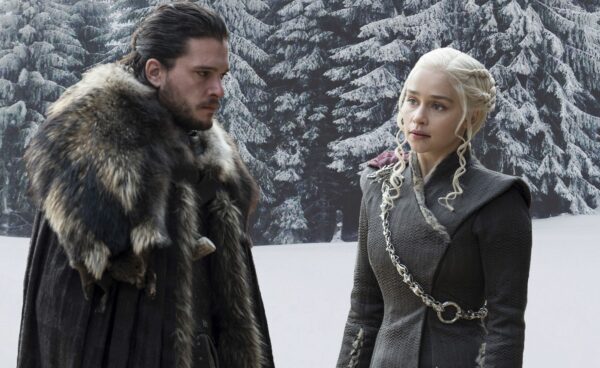 This Golden Globes Award became even more popular through these screenings.Even a while back,Aidan Gillen,whose character was killed off in the last season said that more characters will be let go,in the upcoming final season.
He also gave his opinion regarding the ending.He said that Game Of Thrones is way more than just a show which deserves just a happy ending for it's characters.
Now,check this official clipping out.
The director of the final season, David Nutter is also of the same kind of opinion.He said the story that will gradually unfold,will also have many twists and unexpected happenings,where it will be totally justified by the portrayal of various characters.
We are already quite excited to watch the whole final season in April.If you haven't seen the teaser yet,then check out it out below.
Share Your Views In Comments Below