Entertainment
Former Zimbabwe Paceman Stuns The Judges With His Performance On The Voice Australia
Henry Olonga the former Zimbabwe cricketer is again creating a buzz on social media and this time it's not for his bowling but for stunning skills.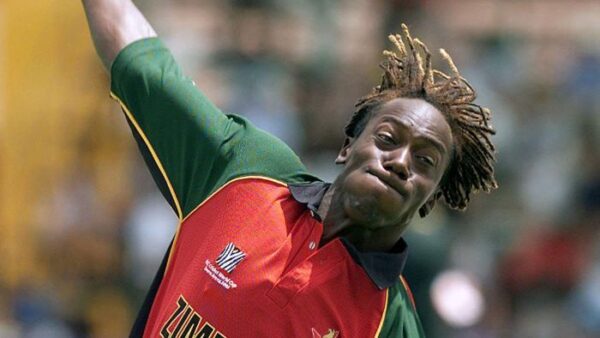 Henry Olonga was the first black cricketer from his country to play cricket. He was forced to retire after he wore a black armband to protest against Zimbabwe president Robert Mugabe in World Cup 2003.
The 42-year-old former cricketer sang 'This is the moment' by Andrew Warlow and the bowler impressed the judges in the blind audition of The Voice Australia.
A video of the audition went viral which was shared by the Television Channel SuperSports presenter Derek Alberts.
Incredible. Former Zimbabwe Test cricketer @henryolonga blew away the judges in The Voice Australia. pic.twitter.com/F1atWAS2fT

— Derek Alberts (@derekalberts1) May 28, 2019

Olonga was recognised by the judge and he received a standing ovation from the judges. After his performance, Henry Olonga had tears of joy.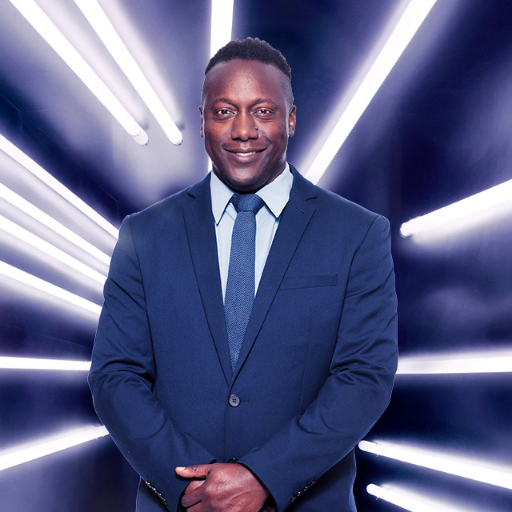 Henry Olonga said: Music is special to me because I have sung as a soloist in the choir every term of my schooling. It became a very important part of my education.
He further added 'I've been singing a lot of music since I retired from my previous career. I just wanna sing now. Just sing'.
The former cricketer took to his twitter account handle and tweeted 'It is a far cry from my former life and thank you to England and Australia for adopting me as one of their own'.
What a privilege to be able to sing on this amazing stage. It is a far cry from my former life and thank you to England and Australia for adopting me as one of their own and allowing me to explore new horizons #TheVoiceAU pic.twitter.com/NEjg3ddXFF

— Henry Olonga (@henryolonga) May 27, 2019

Twitter is lauding Henry Olonga's hidden talent:
#1
This is bloody Fantastic … https://t.co/5WGaGWY7vw

— Michael Vaughan (@MichaelVaughan) May 28, 2019
#2
I was only very young then Henry. I remember your celebration! 🙂 Great work with the singing. Awesome job 🎤

— John Robertson (@claretcrumpet) May 28, 2019
#3
Henry Olonga.. knew he has a great smile but what a great voice and take a bow for your humility. https://t.co/hI7htAkH9d

— rk (@radhabb) May 29, 2019
#4
Henry Olonga, who sent India crashing to a 3 run defeat in 1999 WC & who was pummelled by Sachin in Sharjah, is probably the greatest cricketer-singer ever #Olonga #HenryOlonga @raman_anuradha @Bollywoodirect @SushilAaron @SunilWarrier1 @zunilnair @bhaskar_pant1 @p1j @foziayasin https://t.co/EV9OpQ5wPZ

— avijit ghosh (@cinemawaleghosh) May 29, 2019
#5
Sir, we love genuine down to earth people, that's the reason why most of us here in India have a soft spot for Zimbabweans and South African cricketers, you guys are always humble, respectful and polite. Happy to see you doing well in Voice. God bless you with everything sir 😊🙏

— Nitin Bhat Bangalore (@NBB1983) May 28, 2019
#6
Absolutely incredible Henry, clearly not just been blessed with a gift with bat and ball! 👍

— Adrian Betts (@TheBetterAdrian) May 28, 2019
#7
Bloody good!!!

I can never forget this man, tormented India his with his bowling performance in the 1999 #CWC

And do notice how proudly he says, "I used to play Test Cricket".

— Mohit Choudhary (@Choudharis) May 28, 2019
#8
Have a huge deal of respect for @henryolonga. Made a statement against racism and dictatorship at the height of his career! Faced death for treason. Had to give up his career for standing for truth and justice!

— Blessen Varghese (@blessenv) May 28, 2019
Henry is blessed with an amazing voice!
Share Your Views In Comments Below