Sports
From Virat Kohli To Sehwag, Entire Cricket World Reacts To Dhoni's Retirement & Wishes Him Luck
There was a lot of excitement among fans of MS Dhoni as they were happy with the fact that Thala will be stepping on the field after a long time for the IPL 2020. However, now everyone is a little upset because yesterday MS Dhoni announced his retirement from the international cricket. Though we will be able to see Dhoni playing the IPL, it is also true that ardent fans of Mahi wanted to see him in blue jersey again and they feel that the wicketkeeper batsman deserves a farewell match at least.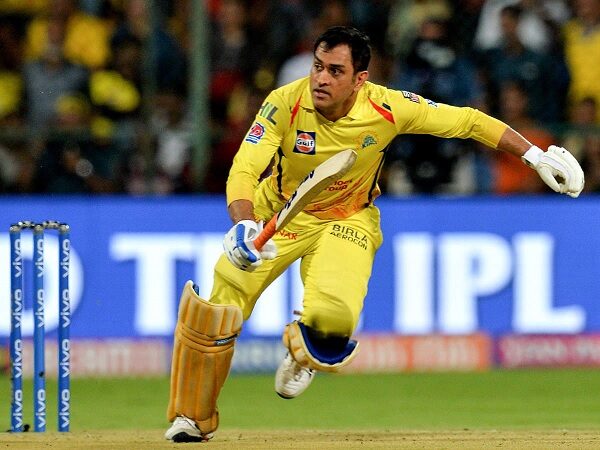 Dhoni last played for the country in the 2019 ICC World Cup semi-final which India lost to New Zealand. Since then, he made himself unavailable for the selection. There were a lot of speculations in regard to Dhoni's return in the national team and his retirement. While the fans of Dhoni expected him to make a comeback in the Indian squad for the T20 ICC World Cup, some cricket experts were raising doubts over Mahi's fitness as he had not played cricket for a long time.
The head coach of the Indian cricket team, Ravi Shastri once said that Dhoni's chances of playing in the T20 ICC World Cup 2020 will depend a lot on his performance in the IPL 2020. But the league got postponed due to the coronavirus pandemic and then the T20 ICC World Cup 2020 also got postponed, making all the chances of Dhoni's comeback very bleak. However, nobody expected that Dhoni will make the announcement of his retirement in this manner and at this juncture.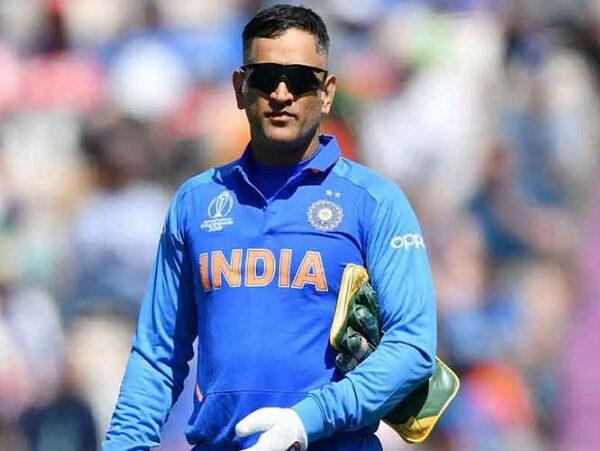 Dhoni took to his official Instagram handle and posted, "Thanks a lot for ur love and support throughout.from 1929 hrs consider me as Retired".
He also posted a montage of the photos of some moments of his career with the beautiful song, "Mein pal do pal ka shayar hu".
Here is the post:
Click to watch this video directly on Instagram
The social media networks were flooded with reactions, while some fans were highly upset, several others thanked him for the wonderful memories and former cricketers and friends of Dhoni praised him for his service to the cricket world and nation.
Check out some of the selected tweets:
Virat Kohli
but the mutual respect and warmth I've received from you will always stay in mine. The world has seen achievements, I've seen the person. Thanks for everything skip. I tip my hat to you 👏🇮🇳 @msdhoni

— Virat Kohli (@imVkohli) August 15, 2020
Virender Sehwag
To have a player like him,Mission Impossible. Na Koi Hai,Na Koi Tha, Na Koi Hoga MS ke jaisa. Players will come & go but there won't be a calmer man like him. Dhoni with his connect with people having aspirations was like a family member to many cricket lovers. Om Finishaya Namah pic.twitter.com/glemkBUwWT

— Virender Sehwag (@virendersehwag) August 15, 2020
Shane Watson
Congrats #MSDhoni on an amazing international career. You should be so incredibly proud of what you achieved on the field as a player and as one of the great leaders. You were always a tough opponent to play against and now playing with you for @ChennaiIPL has been a real treat. pic.twitter.com/dQEaIWfyFl

— Shane Watson (@ShaneRWatson33) August 16, 2020
Gautam Gambhir
From "India A" to "The India" our journey has been full of question marks, commas, blanks & exclamations. Now as you put a full stop to your chapter, I can tell u from experience that the new phase is as exciting and there's no limit to DRS here!!! Well played @msdhoni @BCCI

— Gautam Gambhir (@GautamGambhir) August 15, 2020
Sachin Tendulkar
Your contribution to Indian cricket has been immense, @msdhoni. Winning the 2011 World Cup together has been the best moment of my life. Wishing you and your family all the very best for your 2nd innings. pic.twitter.com/5lRYyPFXcp

— Sachin Tendulkar (@sachin_rt) August 15, 2020
Mithali Raj
The man who immortalised jersey no.7, whose sharp mind and a cool head earned him the tag of #CaptionCool , the man who fulfilled billion indian dreams by two World Cup trophies and who bid adieu in his inimitable style. Congratulations #MSDhoni on an outstanding career #Thala pic.twitter.com/3mpjVX268l

— Mithali Raj (@M_Raj03) August 16, 2020
Rohit Sharma
One of the most influential man in the history of Indian cricket👏His impact in & around cricket was massive. He was a man with vision and a master in knowing how to build a team. Will surely miss him in blue but we have him in yellow.

See you on 19th at the toss @msdhoni 👍😁 pic.twitter.com/kR0Lt1QdhG

— Rohit Sharma (@ImRo45) August 16, 2020
S. Badrinath
A simpleton at heart, Many..may or may not be surprised at the decision as it is or perhaps the manner it was announced, Iam personally not surprised at the way MS has quietly ejected himself out of international cricket #Dhoni pic.twitter.com/dcDvqkcYYb

— S.Badrinath (@s_badrinath) August 16, 2020
Dinesh Karthik
This is the last photo taken after our semis at the World Cup.lots of great memories through this journey. I hope the @bcci retire the #7 jersey in white ball cricket ❤️

Good luck with your second innings in life , I'm sure you'll have a lot of surprises for us there too 🙂💖 pic.twitter.com/4kX4uPhPOO

— DK (@DineshKarthik) August 16, 2020
Pragyan Ojha
For Indian Cricket, some shoes will never be filled. One of them is Mahi bhai #MSDhoni #dhoniretires pic.twitter.com/SRcsA3E0jq

— Pragyan Ojha (@pragyanojha) August 15, 2020
Shikhar Dhawan
Captain. Leader. Legend. Thanks Mahi bhai for everything you have done for the country! 🇮🇳 #MSDhoni pic.twitter.com/IhcF6FAicL

— Shikhar Dhawan (@SDhawan25) August 15, 2020
Irfan Pathan
It was a privilege to have played with a friend and a cricketer who gave many laurels to our country on the cricketing field, very very greatly done on your career @msdhoni #dhoniretires pic.twitter.com/ksfbedyDnQ

— Irfan Pathan (@IrfanPathan) August 15, 2020
Brad Hogg
History has a long list of legends who made a mark on something special. MS Dhoni enters that list. Thanks for the great memories. #cricket. https://t.co/mHj850wjj3

— Brad Hogg (@Brad_Hogg) August 15, 2020
K Srikkanth
Congratulations on a wonderful career @msdhoni !You were one of the best captains ever to step onto a cricket field & I m blessed to have shared some special moments with you! I wish you and your family the same success in your next innings! #MSDhoni pic.twitter.com/uH0qoJcNyi

— Kris Srikkanth (@KrisSrikkanth) August 15, 2020
Deep Dasgupta
Never a conformist , always did things his way and his retirement is no different . आप ' पल दो पल के शायर 'से कई गुना ज़्यादा हैं और रहेंगे दोस्त । Thank you for so many lovely memories . Was an honour to play with and against you 🙏 @msdhoni

— Deep Dasgupta (@DeepDasgupta7) August 15, 2020
Ashwin
The legend retires in his own style as always, @msdhoni bhai you have given it all for the country. The champions trophy triumph, 2011 World Cup and the glorious @ChennaiIPL triumphs will always be etched in my memory. Good luck for all your future endeavours. #MSDhoni

— Ashwin 🇮🇳 (@ashwinravi99) August 15, 2020
Aakash Chopra
Always Carefree…never careless. Understood the importance of 'moments' but never got overawed by them. Redefined wicket keeping….mastered the art of finishing. An end of an era. MSD, one of the finest the world has seen. Or will ever see. Go well 🙌🙏 #MSDhoni

— Aakash Chopra (@cricketaakash) August 15, 2020
Michael Vaughan
The 2011 World Cup win was @sachin_rt farewell but masterminded by MS Dhoni … What an incredible international career … You could argue the greatest ever white ball captain & finisher … Cheers for all the memories MS 👍👍

— Michael Vaughan (@MichaelVaughan) August 15, 2020
Bhuvneshwar Kumar
You taught us that all our dreams can come true if v have the courage to pursue them. It was an honour to be a part of ur cricketing journey. I have learnt so much from u, ur wisdom, guidance has always helped me not only in cricket but for life as well. Happy retirement @msdhoni pic.twitter.com/wjaWla3DKY

— Bhuvneshwar Kumar (@BhuviOfficial) August 16, 2020
Wriddhiman Saha
It's end of an era. World Cricket will miss you. Wishing you all the best for your journey ahead. @msdhoni #dhoni #msdhoni pic.twitter.com/bXTSfmTGzu

— Wriddhiman Saha (@Wriddhipops) August 16, 2020
Wahab Riaz
Congratulations on a super career @msdhoni an amazing cricketer and cricketing mind 👏🏽
All the best in your next chapter.

— Wahab Riaz (@WahabViki) August 16, 2020
Saeed Ajmal
Congrats to @msdhoni on a wonderful cricketing career ! Was a pleasure watching you play . Good luck for your new career,legend 👍 pic.twitter.com/jSLpLCoLpj

— Saeed Ajmal (@REALsaeedajmal) August 16, 2020
Aaron Finch
Congratulations @msdhoni & @ImRaina on brilliant international careers!! It was a pleasure to play against you both 💪🏼 https://t.co/k2ssyKO5uL

— Aaron Finch (@AaronFinch5) August 16, 2020
JP Duminy
A great competitor, and a great human. Congrats on outstanding international career @msdhoni it's been a privilege to have gone toe to toe with you. All the best.. #GOAT pic.twitter.com/ZD7WlPB50R

— JP Duminy (@jpduminy21) August 16, 2020
Russel Arnold
Well … that was something very very special #MSDhoni #msdhoniretirement #MSDhoniretired congratulations on an awesome career and a contribution that will never be forgotten… Wish you well in retirement… STAY COOL !!!

— Russel Arnold (@RusselArnold69) August 16, 2020
Inzamam ul Haq
A great player, captain & one of the most iconic match winners of all time – #MSDhoni congratulations on such a remarkable cricket career. I would've preferred to see him bid farewell from the ground but undoubtedly he has done wonders for India.

Full ep: https://t.co/ki7cxyYkSI

— Inzamam ul Haq (@Inzamam08) August 15, 2020
Shahid Afridi
One of the true legends of Indian cricket and one of the greatest captains, congratulations on a great career MS Dhoni! All the best for your future. https://t.co/ruw8hQ5z8Z

— Shahid Afridi (@SAfridiOfficial) August 15, 2020
Ravi Shastri
Massive boots to fill. It's been a privilege and honour to be part of the dressing room and seeing you as a thoroughbred professional at work. Salute one of India's greatest cricketers. Second to none. Enjoy. God Bless MS DHONI 🙏🇮🇳 pic.twitter.com/n6CfDTvE9q

— Ravi Shastri (@RaviShastriOfc) August 15, 2020
Dhoni made his debut in the year 2004 and in these 15 years, he has scored more than 16K runs across all the formats and has also done 800 dismissals as a wicketkeeper. He is the only skipper who has won the three ICC trophies – 2007 T20 World Cup, 2011 World Cup & 2013 Champions Trophy.
Dhoni is also the skipper of Chennai Super Kings (CSK) in the IPL since the inaugural edition of 2008 and under his leadership, CSK has won the IPL title three times which makes Dhoni the second most successful skipper in the tournament after Rohit Sharma.
We will miss Captain Cool!
Share Your Views In Comments Below