Entertainment
Game Of Thrones Season 8 : Twitter Slammed Jon Snow For Abandoning Ghost
Game of Thrones season 8 episode 3 was a cue of celebration for the GOT fans the unexpected death of the night king which made the fans go berserk and every word fell short for Arya's tremendous attack on the night king with the dragon glass was insanely appreciated by the fans and even Arya Challenge was invented out of it.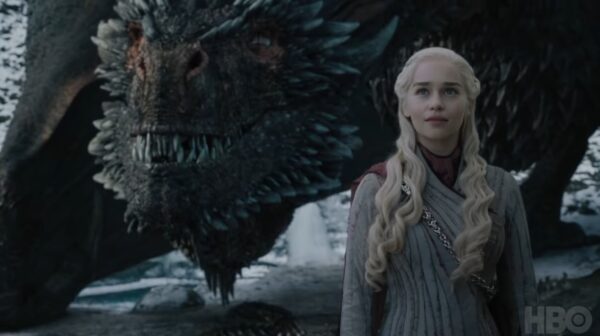 Game of Thrones episode 4 got released today leaving the fans in shock. Well, the fans are definitely not all pleased by the directors and the producers of the show.
#GameOfThrones
Daenerys: Let's kill them all including the innocent

Dany: pic.twitter.com/Jw5SLfH7Qc

— Bill Clinton (@abus2bam) May 6, 2019

Missendei was publicly beheaded and was the close advisor of Daenerys Targaryen. Game of Thrones fan is mourning the death of Missendei.
Dany, light that bitch up.#GameOfThrones
pic.twitter.com/6haEcICOEs

— Sean Applause (@Sean_Applause) May 6, 2019

Fans are now eagerly waiting to see how Cersei Lannister will be punished by Daenerys for his evil deed.
Atleast Ghost deserved a hug after all that he did for jon snow#GameOfThrones pic.twitter.com/8iypuV6xat

— ꧁Bhagirath꧂ (@I_am_bhagirath) May 6, 2019

That was not only one cruel death which we saw in the 4th episode. Rhaegal was also shot dead by Euron Greyjoy. Rhaegal was the beloved dragon of Daenerys.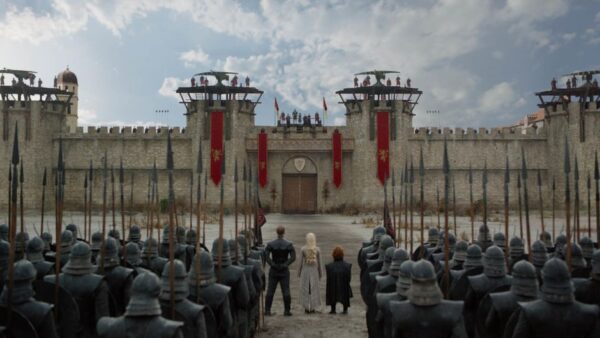 Game of Thrones fans is losing their cool on Jon for not saving Rhagel regardless of being supported by Daenerys.
Here are the reactions of twitteratis on the cruel 4th episode of Game of Thrones :
#1
SOMEONE JUST TELL HIM HE'S A GOOD BOY! #GOT #Ghost🐺 pic.twitter.com/GZxDeeXPoW

— Cayla Kinley (@cayla_michelle) May 6, 2019
#2
Ok this might actually be the single saddest shot of the entire series.

JON. WHY. #GameofThrones pic.twitter.com/u6mm4VriHy

— Binge Mode (@binge_mode) May 6, 2019
#3
Cersei told Missandei to speak her last words. So Missandei looked her queen and the love of her life dead in the face, filled her lungs with air, and said "Clap ALL of these n—as"

Recognize a G when you see one#GameofThrones #GoT #DemThrones pic.twitter.com/TQmprdg6s5

— Andray (@andraydomise) May 6, 2019
#4
The One True King. #GameofThrones pic.twitter.com/AADZkXVnZE

— Ariadne (@katanraa) May 6, 2019
#5
#GameOfThrones
Tormund: What kind of man rides a fucking dragon? A mad man.. or a king!!!!

Daenerys: pic.twitter.com/IbIgmxgGvn

— Eugene ejay (@Ejayarrmani) May 6, 2019
#6
Ghost and Tormund are a great pairing, but I wouldn't say Jon doesn't deserve him. He put on a strong front in that scene, but Jon was making a difficult sacrifice so Ghost could stop fighting battles that aren't his and go north where he belongs. #GameOfThrones pic.twitter.com/14wtMcZXvM

— Arjun Pa (@arjunpa_) May 6, 2019
#7
I've never been more hurt by a breakup than when #Jon left #Ghost . What an ungrateful, little bastard are you, Jon Snow. #GameofThrones pic.twitter.com/BUxy07QoSq

— Natalia Villanueva (@nataliavilla960) May 6, 2019
#8
Arya and The Hound when they arrive to Kingslanding to kill Cersei and the Mountain #GameofThrones pic.twitter.com/V4y9XpAZ3b

— Kenza (@kenza_lg) May 6, 2019