Humour
This Girl Got Dirty Messages On Social Media. Her Kickass Reply To The Guy Is Epic
Not just in real life, girls have a tough time just being on social media too. There are innumerable perverts on social media who keep on flooding their inbox with filthy messages. Thanks to the Facebook filter, these messages don't show up directly in Inbox. But still, if they open the Message Requests folder, it's a big pain to take the messages down as they are way too dirty and way too often.
Up recently, the girls have stopped shying away from the problem and they openly confront it. In the recent past, we've seen many girls talking about such things openly on the social media and bringing such people down to shame.
However, what happened recently was something even more interesting and genuinely funny. A girl was approached by some random guy for sexting on social media. The girl decided to teach him a lesson but with a unique way, so this is what happened next-
1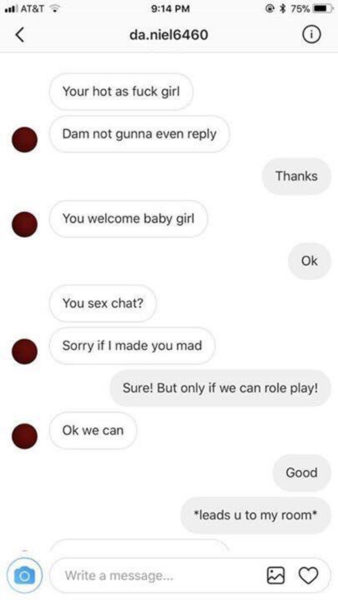 2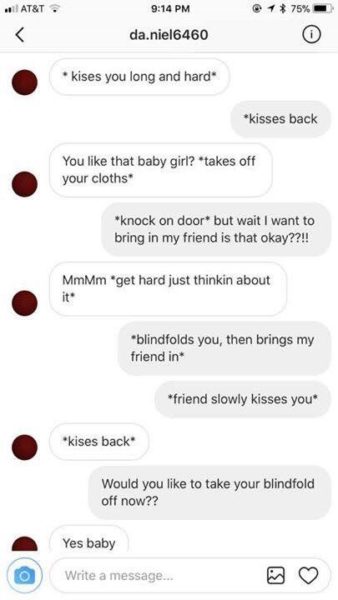 3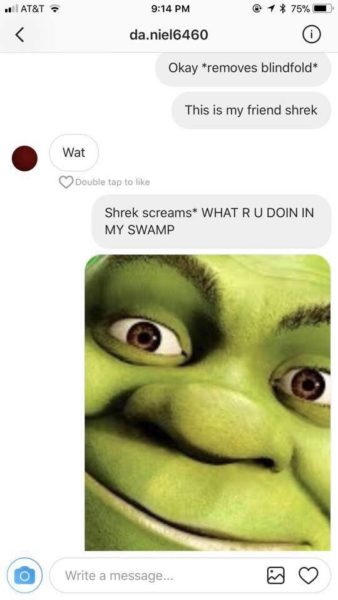 4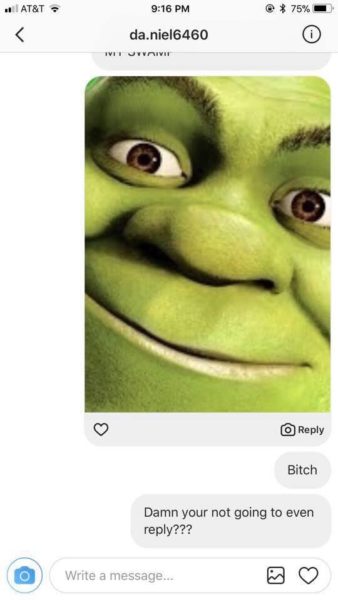 You see, how this girl gave a befitting reply to the moron in his own way and it was funny too.
The girl who is on Twitter with a username @bridgetstfu shared the snapshots with her followers. Take a look-
lmaoooo pic.twitter.com/6YYuUsurgq

— outdated (@bridgetstfu) November 27, 2017
And this is how people reacted to the whole matter-
1
😂😂😂 damn that twist 😂😂😂

— Callum Tickner (@Callum_T7) November 27, 2017
2
Can we get more screenshots from encounters like this from women, please? Lol

— Jarrett Green (@JMGreen04) November 27, 2017
3
This is the kind of shit I live for 👏🏼👏🏼👏🏼

— Three Eyed Lion (@Pat_the_package) November 27, 2017
4
@LucyRoss94 shrek really is love 😍😍😍

— Leah ♌︎ (@leahoneill99) November 28, 2017
5
This girl be livin in 2020 😂😂
Remind me to do this to a guy I don't like.

— BeccaParalee (@Paraleea) November 28, 2017
What are your thoughts on it?
Share Your Views In Comments Below