Videos
Girl Got Very Irritated After Dating A Baniya Guy & Then He Did Something That Won Her Heart
Going on dates is a normal thing for the youngsters of today and every person will like to put the best foot forward on the first date but here is a guy who is more interested in saving money rather than making his date happy.
Yes, you guessed it right! We are talking about a Baniya guy and every girl who has ever dated a Baniya can relate to this video. It shows how the boy stops the girl from ordering expensive food items because he feels that they are highly overpriced and money should be spent only on right things. He also narrates an incident of his childhood which made him learn the importance of saving money and since then, he makes sure that he uses his money in a right manner.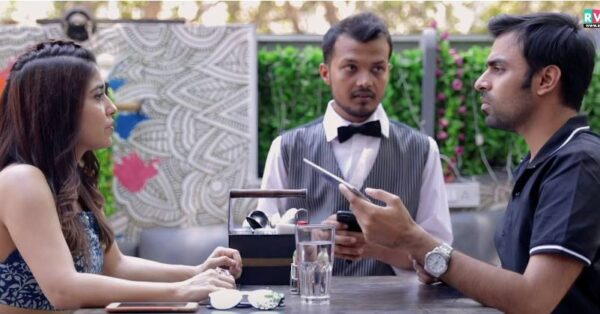 This all irritates the girl a lot and she offers to pay the bill on the condition that she will eat her favourite food items only and not the ones that the guy ordered because they were cheap. However, something happens at the end and the guy makes a touching statement which makes the girl fall for him.
The star cast of this video includes Jeetu and Shweta Tripathi who will also be seen together in the movie "Gone Kesh". While Shweta Tripathi is a popular actress, Jeetu is considered as the superstar of the digital platform.
Watch The Video:
For More Videos, Subscribe Us Now
Click here to watch this video directly on YouTube
The film "Gone Kesh" is about a teenage girl who wants to become a dancer but she starts losing hair due to a disease known as alopecia. It is really hard to believe that Shweta who is in her 30s is playing the role of a teenager so wonderfully and beautifully.
How will you react if your boyfriend behaves like Jeetu in the video? Let us know.
In Association With Gone Kesh!
Share Your Views In Comments Below