News
Good People Still Exist In The World, Man Helps Out A Beggar Like You'd Never Imagine
They say that self help is the best help. There are some who also believe that at the end of the day what matters is the fact whether you are happy.
While the world is lost in the rat race of competition and getting ahead of everyone, what we forget is the basics of humanity. We forget to extend our helping hand to the needy even when we can.
Having said that, it is not always true that everyone is the same. While the majority of the population believes in being selfish, a guy from the UK with major Messiah complex, proved all of us wrong.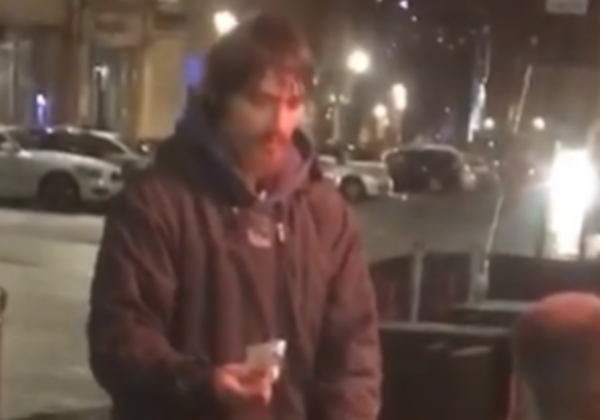 A good man who had gone out for dinner with his friends outside Harry's Bar. His group was approached by a homeless man for some money and that is when this man shocked the world with his benevolence.
He gave the beggar his ATM card and asked him to take twenty pounds (Rs 1800) from the ATM. The beggar did just as he was told and also brought back the receipt.
Thus we see that trusting the unknown does not always betray us. This man is a living example of that and we are nothing but proud of him.
Check out the video:
The world still has a few good souls left
Share Your Views In Comments Below