Brands
Gucci Is Selling A Pair Of Dirty Shoes For Whopping Rs 57000. Twitter Goes WTF
There is no denying the fact that we should spend money wisely even if we are ultra rich but what type of person will like to buy a product which comes under the luxury tag, cost a whopping amount but looks used and very old?
Well, Gucci has come up with a pair of shoes 'screener leather sneaker' which has been greatly influenced by the classic trainers of the 70s with the vintage Gucci logo and there is a distressed effect all around the shoes.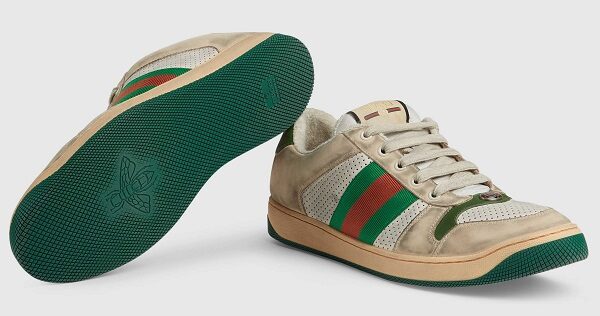 In simple words, the shoes are of design which people used in the older times and they don't even look new as they have been specially treated for getting a distressed effect.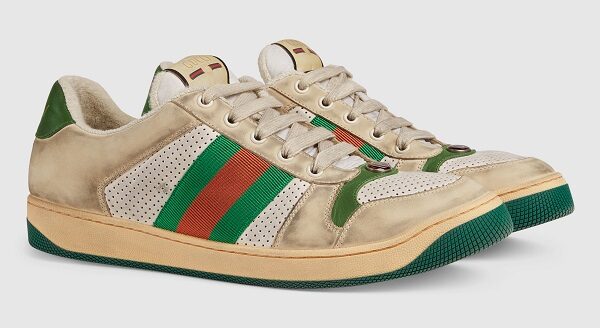 What may surprise you is that they have been priced at whopping £615.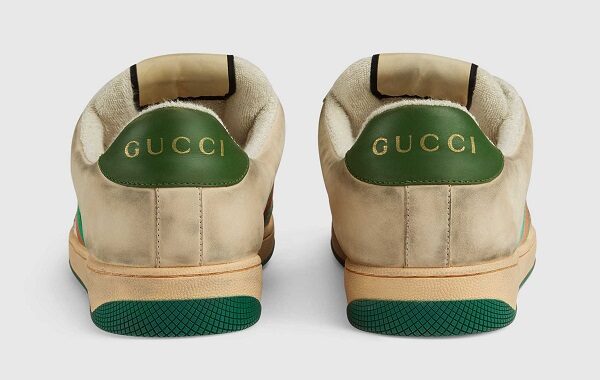 Yes you read it right! £615 which comes to approximately Rs. 57,000 in Indian currency is the price that you have to pay if you want to buy for these shoes.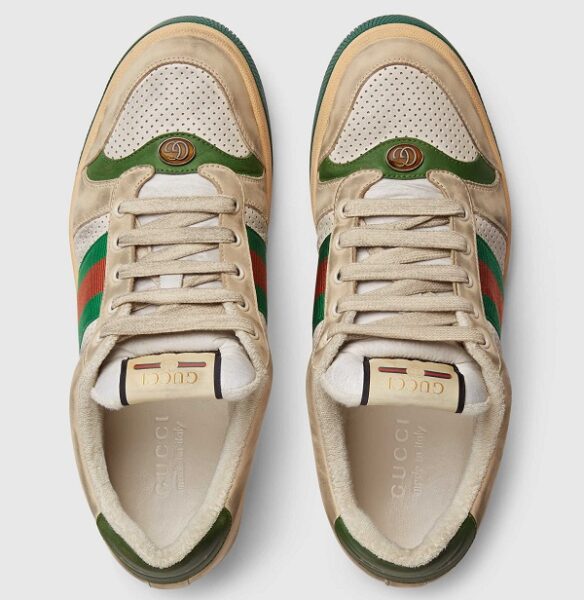 However, the big question that arises in many people's minds is why someone will buy such dirty shoes and that too, by paying an exorbitant price!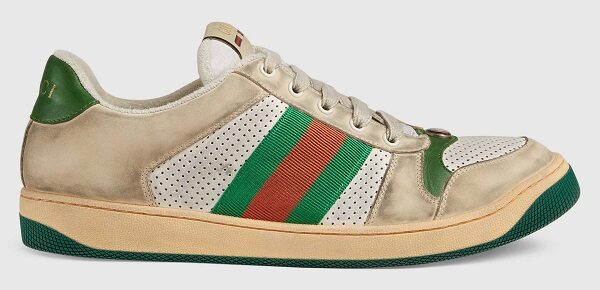 This is how social media users reacted to it:
#1
What do you make of these "dirty" trainers Gucci are selling for a mere £615? Bargain, right?! 🤔 #jeremyvine pic.twitter.com/ONqNUxgl7T

— Jeremy Vine On 5 (@JeremyVineOn5) February 13, 2019
#2
The Emperor has new clothes – ridiculous! pic.twitter.com/bRjccd3oYH

— Sue Atkins (@SueAtkins) February 13, 2019
#3
I'm sure these fashion designers do ridiculously styled things for publicity. Anyone stupid enough to buy them needs to seek out a good Psychologist.

— Lorraine (@lorraney) February 13, 2019
#4
I've said it before and I'll say it again, some folk have more brass than sense!

— Mrs Yorkshire the Baking Bard (@mrs_baking) February 13, 2019
#5
If these were purchased from Aldi, they'd be tacky but of course because they have a Gucci logo on them they'll be called 'fashionable' they are horrible.

— REALITY TV FAN (@hollyoa64682494) February 13, 2019
#6
Are you sure this isn't a social experiment for the "new" money witless spenders? What's next, ready worn knickers, used toothbrushes? As long as they have that all important label!

— Teela Na (@teela_na) February 13, 2019
#7
This isn't fashion it's a insult and I don't mind spending money on designer clobber but I wouldn't pay for a pair of ugly dirty trainers just because there Gucci but I'm sure there's people out there with more money then sense that would

— Mark Romain (@romain_mark) February 13, 2019
#8
Anybody who gets gucci stuff have way to much money and not one ounce of dress sense.. @FloydMayweather is the king at this. 😂

— Andy Davies (@dinglekiller1) February 13, 2019
#9
That looks like the trainer I lost in the river Thames 37 years ago #jeremyvineon5

— John.andrews (@Andrews29John) February 13, 2019
#10
Look ready to be thrown out!

— Alexei Romanov (@dvarets) February 13, 2019
#11
Only the well off/rich are daft enough to buy these!! As the saying goes "a fool and his money are soon parted"!!!

— Susan Richards (@SusanRi12325027) February 13, 2019
#12
As bad as their quartz watches that cost around £850. Are these flavoured with ammonia to replicate the smell of old trainers?

— C Mann (@CmannCmann) February 13, 2019
Do let us know what you think of these shoes and if you are going to buy them, please enlighten us with your reason for purchase.
Share Your Views In Comments Below