News
Guy Sent Influencer Distasteful Messages, She Took Perfect Revenge He Would Never Forget
The Internet is a great place to share knowledge, feelings, views, etc. and have fun but there are some haters/trollers who leave no chance of bullying others and make things difficult for them. In fact, it has been seen that sometimes people have even given up their lives because they were not able to handle the cyber bullying.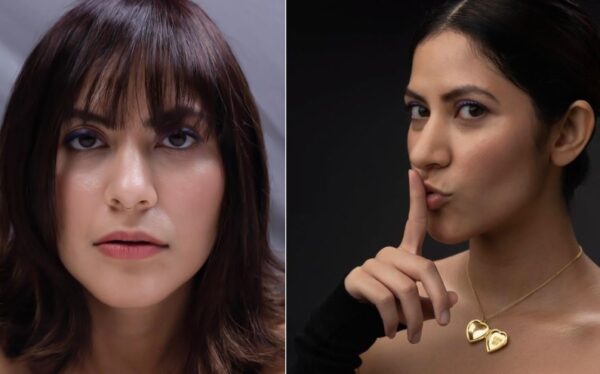 However, there are times when these haters get to meet a person who is in no mood to remain silent and he/she chooses to deal with such people in the best manner possible to give them a lesson to remember for the lifetime.
Content creator and influencer Sakshi Shivdasani is one of those very few celebs who don't like to ignore those who make cheap and rude comments and instead, she likes to deal with them in a manner that they feel sorry and ashamed as well.
Recently, an online user sent her some cheap messages on her Instagram DM in which he commented on her bre*sts. Sakshi came up with a great idea of sharing the screenshot of the comment with the family members of the guy.
First she sent the screenshot to the mother: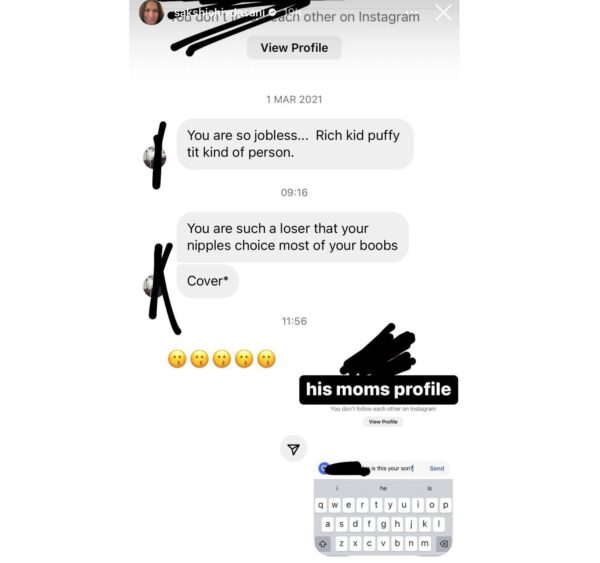 However as the mother didn't reply, Sakshi sent it to his sister as well: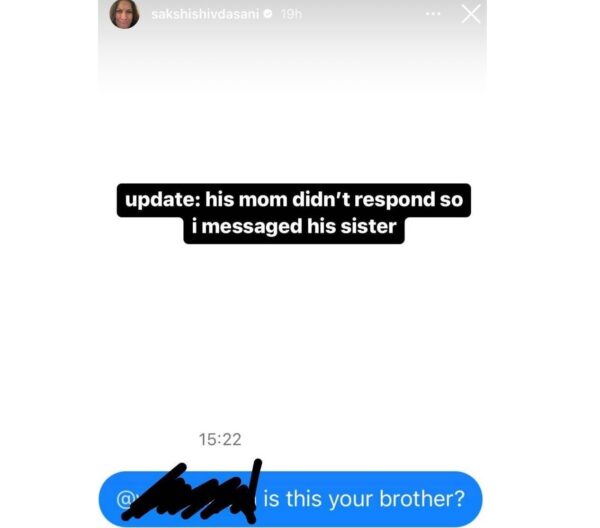 She dived more into Instagram and found out that brother and father of the bully are also on Instagram: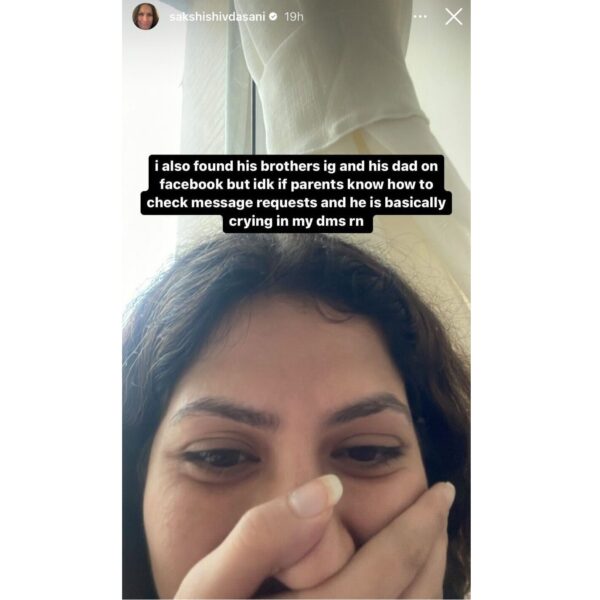 But by then, the troller was begging for forgiveness and accepting that he got screwed.
Here are the images: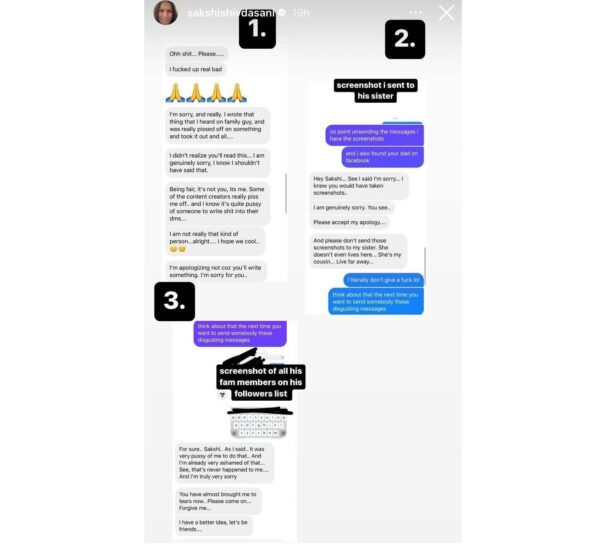 Well, this is certainly a great way to make such guys repent for what they did! Way to go girl! More power to you!
Share Your Views In Comments Below