Humour
Haryana Maths Professor Becomes "Love Guru" And Gets Suspended, Video Goes Viral
They say that Maths is a subject which is too interesting to be hated by anyone. In spite of that, Mathematics has not turned out to be the best friend of many people owing to the complications it creates.
It turns out that Charan Singh, the professor of Mathematics at a government college for women in Haryana, had a different take on Maths. He thought he had it in him to make the girls befriend the terrifying subject.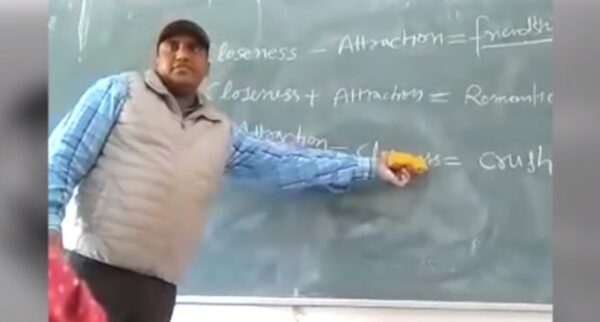 This professor let his creativity get the better of him and he chose the formulas of love to explain the complications of Maths. He thought his innovative idea would beguile his students, only to be disappointed later.
He explained the relationship between friendship, closeness and attraction. One of the hilarious formulas was "Closeness-Attraction = Friendship".
Citing closeness, friendship and attraction as the keys to a successful relationship, he sought to make his class as interesting as possible. But we wish he had known better.
While the girls had a good time his class, they made it a point to take a video, which has gone viral. Little did he know that his creativity will bring about his downfall.
The professor has been suspended from his position and has been assigned to teach a different subject.
For More Videos, Subscribe Us Now
So, love doesn't always pay that well it seems.