Bollywood & TV
Haters Tried To Troll Aisha Sharma For Wearing A Bold Outfit. She Shut Them Down With Perfect Reply
Slut-shaming a Bollywood actress on social media is not new and its latest victim is Aisha Sharma who made her debut in the Hindi film industry with "Satyameva Jayate" opposite John Abraham.
It so happened that director Punit Malhotra hosted a party on 19th January and a number of Bollywood celebrities graced the special day with their presence. One of them was Aisha Sharma who looked absolutely stunning in a backless monochrome jumpsuit.
Take a look at her pics:
#1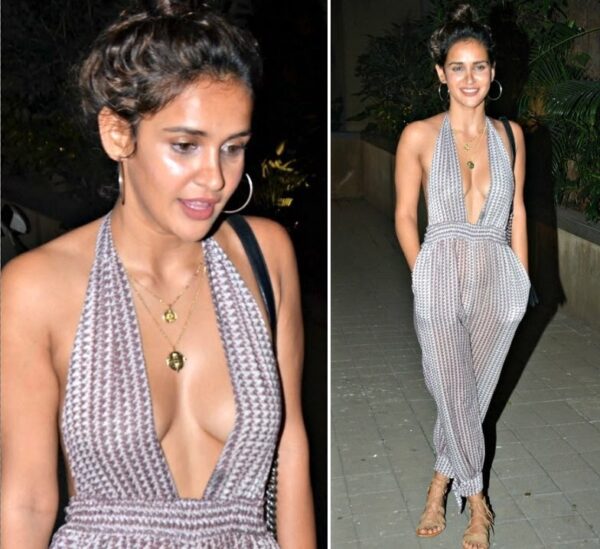 #2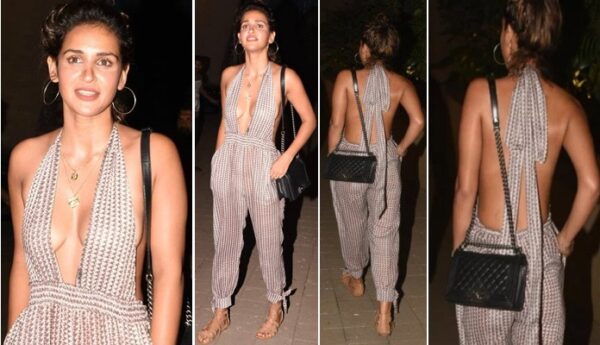 However, as soon as her photos went viral on social media, people started slamming her for wearing such a bold dress. Some even went on to say that she is choosing these kinds of outfits for becoming popular and getting success.
One of the comments read,
"Why is this woman @aishasharma25 wearing anything at all?? Not that I'm from the old skool of thought yet somewhere one needs to draw the line! Will she get more films in Bollywood if she reveals this much or will she climb the success ladder quicker if she entices guys with this (cheap) style? Whatttt??!!! No man…this aint cool one bit. If anything this makes you look like a street woman..loose n easily available! Sorry!!"
Here's another comment:
"Nothing you can say justifies this skin show in any manner dude! There are several ways to climb the success ladder! This is the least of them! That said..I'm not against a s*xy body..nopes! But then one should know where to draw the line. Cz thats imp! Got it? You better do! And how would you know what I raise my voice against? Dont jump to conclusions without knowing a damn thing abt someone!! Ok??!"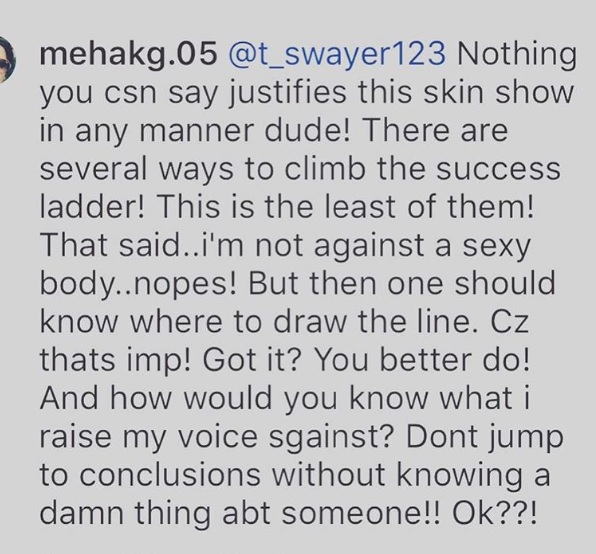 Check out some other disgraceful remarks: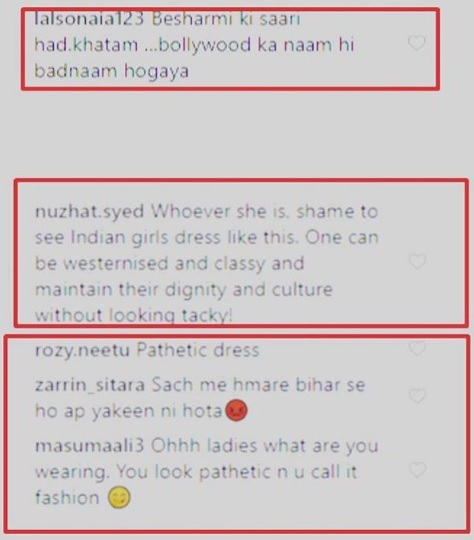 These comments are shared by none other than Aisha herself who made up mind to give haters a befitting reply instead of bearing the brunt of shaming or ignoring the hate comments.
Here's her mouth-shutting reply to trollers:
"To say that what a woman wears is an insight into her looseness and availability is grossly irresponsible of you. No wonder so many men in our country commit such heinous crimes towards women and treat us as objects when people have attitudes such as this. I wear and should be able to wear what I want without people making assumptions about me. You don't like what I'm wearing or wouldn't wear it yourself that's perfectly ok ; however making accusations about my (or anyone's) character and morales based on the way they dress is beyond ridiculous. A girl can still be 'available and easy' wearing a sari. Your comments are clearly a lashing out from some kind of anger you are feeling deep inside. Your comments about my body is a reflection of an insecurity about yours. If I were you, I would do better things with my time 🤗"

More power to you Aisha!
Well, what a person wears is wholly and solely his/her choice and people don't have a right to shame or mock a celeb for something which is inappropriate according to them. Agree?