News
Here's All You Need To Know About Ladakh BJP MP Jamyang Tsering Namgyal
Jamyang Tsering Namgyal, the BJP MP from Ladakh became an overnight Internet sensation after his fiery speech in the Parliament in which he tore apart the opposition. The 34 years old MP who has won the elections by 11K is quite popular in his constituency and he symbolises the hopes and aspirations of a common Ladakhi.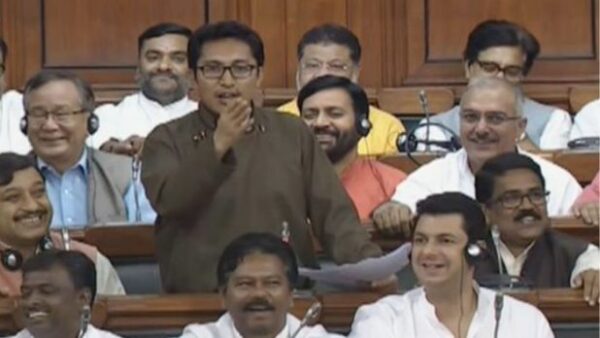 Earlier, Ladakh got overshadowed by Jammu & Kashmir as it was a part of the state and this was one of the biggest reasons of it being underdeveloped.
During an interview, Namgyal specifically says that there are two demands which people of Ladakh want to get fulfilled – Union Territory status and development and BJP is the only party which supported the demand of UT. Namgyal states that despite the fact that Ladakhis have different culture, language and even ethnicity, they were compelled to remain a part of Jammu and Kashmir. However geographically, it is not possible to implement those policies in Ladakh which are implemented in J&K.
He adds that it is not just that now Ladakhis want to separate from J&K; they have been demanding this separation since 1948. He further states that his focus will be on development as his constituency is a backward region and it has been neglected for a long time now.
In 2017, Ladakh experienced communal tensions between Buddhists and Muslims but Namgyal says that Ladakh is democratic and secular by character and both the communities are connected by blood and they even celebrate the same festivals. He cited his own example by saying that a young person like him won elections because people chose development and hope over religious lines while voting. He said that people voted for BJP based on the work that they did in the fields of health and education in the last 5 years. What's more, they have realised that "Modi hai to mumkin hai " (It's possible if Modi is there).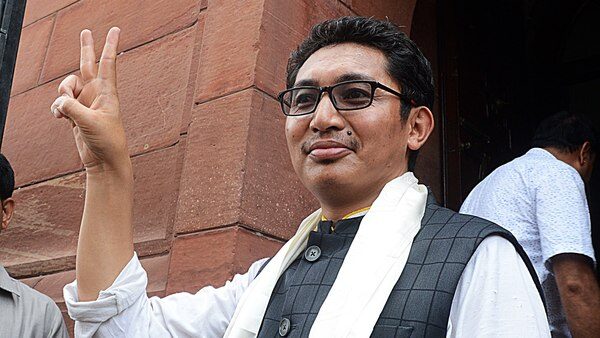 Namgyal may be young and new in politics but he understands politics and he has learnt a lot while working with BJP MP Thupstan Chhewang with whom he used to observe and analyse political strategies till last year. He is pretty confident that the tourism in Ladakh will increase now after getting separated from J&K as earlier, the tensions in J&K region used to affect tourism in Ladakh in a pretty big manner.
Namgyal has completed his studies from Central Institute of Buddhist Studies, Leh, and graduation from Jammu University. During his college days, he used to lead the groups which worked for the welfare of Ladakhi students. His political career got a boost in 2018 when he was elected for the post of Chief Executive Councilor (CEC) of Ladakh Autonomous Hill Development Council (LAHDC)-Leh by BJP.
Namgyal understands that people want a servant who not only brings changes but also cleans the surroundings and welfare of Ladakhis will be his top priority.
Namgyal has got married recently and his wife, a professor in Ladakh university, supports him completely.
It seems that Ladakh is going to change a lot for better with a leader like Namgyal. What do you feel?
Share Your Views In Comments Below