Entertainment
Honest Review Of War, Joker & Reddy. This Week Is Going To Be A Treat For Movie Lovers
We wait eagerly for the weekends so that we can have some great time watching the new releases of our favourite stars but this week is kind of special as three new movies have released on Wednesday which are indeed no less than a treat for movie lovers. As 2nd October is celebrated as Gandhi Jayanti and it is a nationwide holiday, the makers of the three movies wanted to take the benefit of this day. This is definitely a win-win situation for both the makers and the movie buffs as now they don't need to wait till Friday and have something entertaining to pass time on a holiday.
The three movies that are hitting the theatres today are Hrithik Roshan and Tiger Shroff starrer "War", Chiranjeevi starrer "Sye Raa Narasimha Reddy" and Hollywood movie "Joker" in which Joaquin Phoenix has played the lead role.
We will talk about each movie in brief in order to give you an idea as to which movie you should watch first!
War: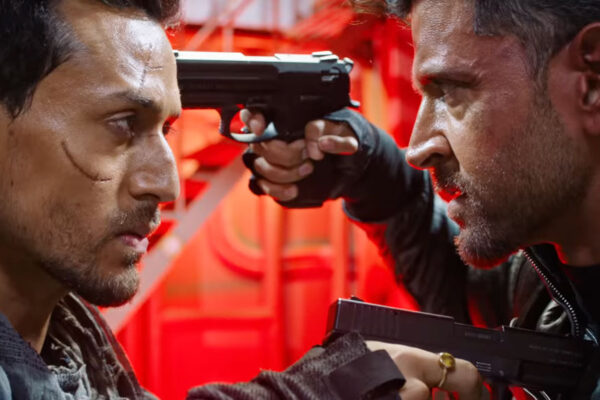 Directed by Siddharth Anand, "War" is being termed as India's answer to Hollywood action flicks such as "Mission Impossible", "The Fast and the Furious", etc. The film stars Indian actor Hrithik Roshan who can even give competition to Greek Gods as far as looks are concerned and Tiger Shroff who has established himself as an action hero by giving back-to-back superhit action movies.
Plot:
As far as the plot is concerned, Kabir (Hrithik Roshan) is an Indian soldier who is among the best in the business but has turned rogue. The Indian security agencies appoint Khalid (Tiger Shroff) for catching Kabir and bringing him to justice because Khalid is Kabir's student and knows his mentor more than anyone else. What follows is top-notch action power packed with some really cool dance numbers as both Hrithik and Tiger are great dancers. The glamorous quotient of the movie is kept high by hot and sizzling Vaani Kapoor who is not seen much in the movie but surely raised the temperatures whenever she came on screen.
Verdict:
"War" is a must watch for the fans of Hrithik and Tiger and also for those who love action movies. Although the story is quite predictable, watching these two guys trying to defeat each other is something that fans will definitely not like to miss.
Sye Raa Narasimha Reddy: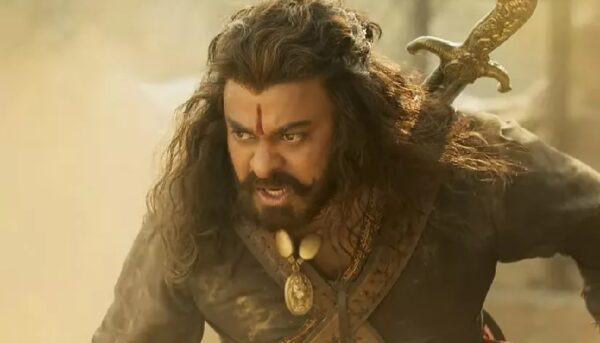 The movie has been directed by Surender Reddy and is based on the true story of Narasimha Reddy who raged a revolt against the East India Company in the year 1847, ten years before the first revolt of Independence which took place in 1857. The movie stars southern superstar Chiranjeevi, Tamannaah, Nayanthara, Sudeep, Vijay Sethupathi and legendary actor Amitabh Bachchan in a small but effective role.
Plot:
Narasimha Reddy (Chiranjeevi) is the ruler of Uyyalawada who is always thinking of doing the best for his public. He decides to fight against the East India Company as he is not able to see his countrymen suffering at the hands of the latter. Along with other rulers Avuku Raju (Sudeep) and Raja Pandi (Vijay Sethupathi), Reddy starts the rebellion. The movie also deals with the personal life of Narasimha and his relation with his guru Gosayi Venkanna (Amitabh Bachchan).
Verdict:
The movie could have been a little more tight-gripping if its duration had been reduced but still it is a great option to watch as Chiranjeevi is just superb and the action sequences are also wonderful.
Joker: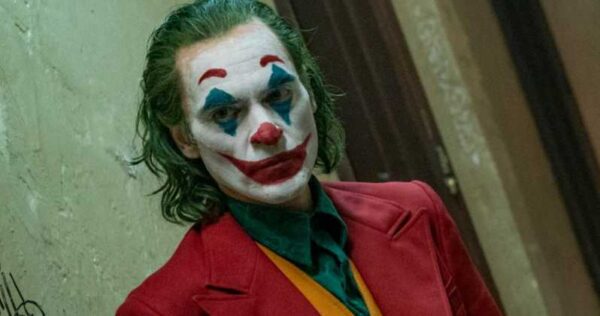 The Hollywood villain Joker has always been one of the most intriguing characters that we have ever seen on the screen. While actor Heath Ledger made Joker immortal by portraying it superbly in "The Dark Night", Joaquin Phoenix has made us want more after leaving us in a state of shock and disbelief. The movie also stars Robert De Niro and it is directed by Todd Phillips.
Plot:
This flick doesn't talk about the past of the DC villain and presents Joker in a new style. It is a story of a failed stand-up comedian who works as a clown and lives in Gotham city. The divide between the rich and the poor in the city is getting wider and the film shows how Arthur Fleck (Joaquin Phoenix) turns insane naturally due to the circumstances. Robert De Niro has perfectly played his part but the movie somehow belongs to Joaquin.
Verdict:
It is a must watch for those who love intense acting as Joaquin has certainly lived each and every emotion of the character on the screen.
Share Your Views In Comments Below