Bollywood & TV
Hrithik, PeeCee, Richa, Farhan & Other Celebs Slam Perfume Ad Mocking Women's Fear For Rape
The women community is already suffering a lot because of the high rate of crimes that are taking place against females and in such a scenario, it is the duty of movie makers, ad makers and TV show makers that they don't create any such type of content which promotes crime against women.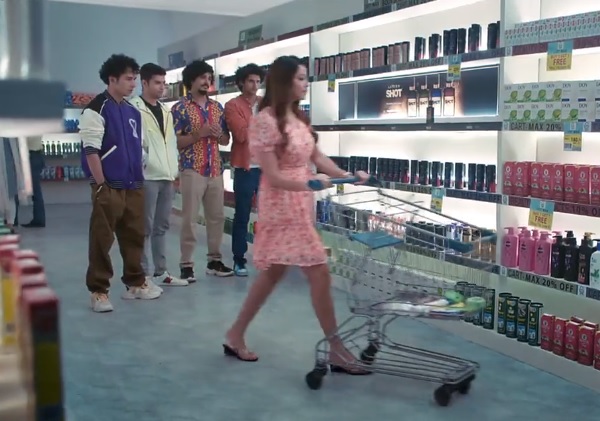 There is no denying the fact that TV commercials play an important role in making a product popular and also help in increasing its sales but the ad makers should also make sure that they refrain from creating ads which promote crime even in a light manner.
Recently, a perfume brand launched two advertisements in which male models were shown using double meaning language suggesting rape/gang-rape in front of female models. While the ad makers may have used cheeky language for attracting youngsters, they have eventually ended up disrespecting the women community.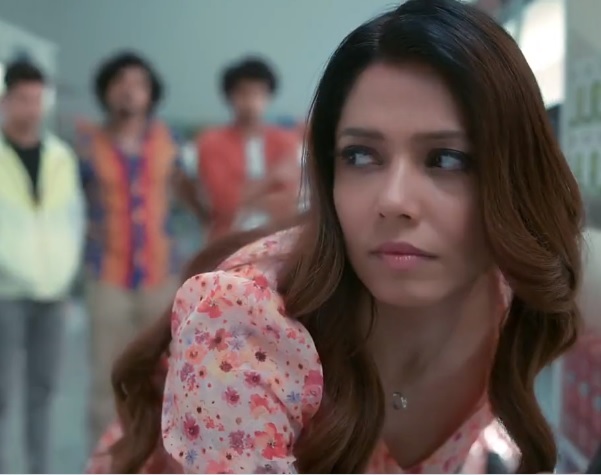 First of all, watch the advertisements:
Why is India the rape capital of the world and most unsafe country for a woman! An advert romanticizing gang rape. pic.twitter.com/jD6K3CjJeQ

— Ashok Swain (@ashoswai) June 4, 2022
Click here to watch the video directly on Twitter
Can't find the ad online but here it is, apparently being played during the match. I didn't see it till @hitchwriter showed it to me

Who are the people making these ads really? pic.twitter.com/zhXEaMqR3Q

— Permanently Exhausted Pigeon (@monikamanchanda) June 3, 2022
Click here to watch the video directly on Twitter:
Soon after the ads were launched, there was a huge uproar against them. The Information and Broadcasting Ministry also jumped in action and ordered YouTube and Twitter to take down the derogatory ads which are getting shared on social media networks.
I&B Ministry asks Twitter, YouTube to take down "derogatory (Layer'r Shot) ad circulating on social media." pic.twitter.com/9aFUlKf97z

— ANI (@ANI) June 4, 2022
Not just the common public but the Bollywood celebs such as Hrithik Roshan, Priyanka Chopra, Richa Chadha, Farhan Akhtar, Sona Mohapatra, etc. also slammed the makers of these ads and few of them even demanded that the ad agency which made them should be sued for it.
Priyanka Chopra:
Shameful and disgusting. How many levels of clearances did it take for this commercial to be green lit. How many people thought this was ok? I'm so glad that it was called out and now the ministry has taken it down. Appalling!

— PRIYANKA (@priyankachopra) June 4, 2022
Farhan Akhtar:
What incredibly tasteless and twisted minds it must take to think up, approve and create these stinking body spray 'gang rape' innuendo ads..!! Shameful.

— Farhan Akhtar (@FarOutAkhtar) June 4, 2022
Sona Mohapatra:
Theme – Gang-rape. Gagging after I saw it here on my twitter timeline & wondering if giving them additional publicity is worse. https://t.co/XrWPsQYsQ2

— Sona Mohapatra (@sonamohapatra) June 4, 2022
Richa Chadha:
This ad is not an accident. To make an ad, a brand goes through several layers of decision making. Creatives, script, agency, client, casting… DOES EVERYONE THINK RAPE IS A JOKE? Revelatory! This brand, the agency that made this ad need to be sued for the filth they're serving. https://t.co/M3YjbljAYN

— RichaChadha (@RichaChadha) June 4, 2022
Swara Bhaskar:
A teenage girl was gang raped in Hyderabad-such incidents happen daily in India.. companies like @layerr_shot choose to make TV adverts joking abt & 'cool-ifying' rape & gangrape. Beyond disgusting! Not just tone deaf, also criminal! Absolutely shameful! What agency created it? https://t.co/8tRbDTfuez

— Swara Bhasker (@ReallySwara) June 4, 2022
Hrithik Roshan: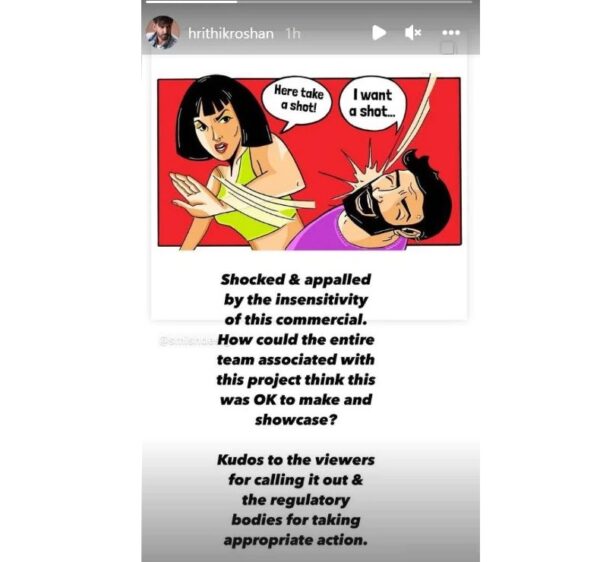 As the matter turned ugly, yesterday the perfume brand Layer's Shot took to Twitter and issued an apology in this regard:
— Layer'r Shot (@layerr_shot) June 6, 2022
Rape is one of the serious concerns for the Indian government and the state governments and despite the fact that a lot has been done to counter this crime, there is still a lot remaining to do but ads like these will further make situation worse. The ad agencies should be very careful while making ads and should always ensure that they don't hurt feelings of any individual belonging to any gender, cast, religion, colour, etc.
What is your take in regard to these ads? Share your views with us.
Share Your Views In Comments Below