News
IAF Pilot Held Captive By Pakistan. Celebs Call Him A Hero & Pray For His Safe Return
On Tuesday, India launched a precision strike on the JeM training camps by bombing the locations across the Line Of Control. This move has been greatly celebrated across India with a lot of people claiming that this move avenged the Pulwama tragedy of 14th Feb.
However, in a twist of fate, an Indian fighter jet was taken down by Pakistani Air Force in Pakistan airspace, and an Indian pilot was taken hostage.
Pilot Abhinandan is in the custody of the Pakistan army, and it has been confirmed by the Indian government. In fact, a video has been circulating on the internet.
Ever since the video came out, netizens have been tweeting 'say no to war' in an attempt to promote peace between the two nations.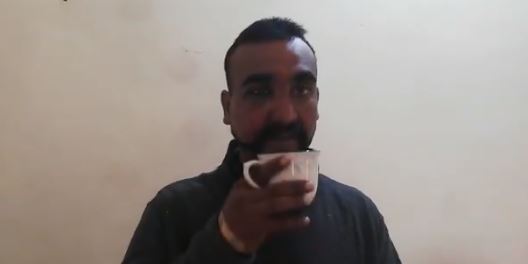 Now, a large number of celebrities have also begun tweeting to bring back the IAF pilot who has been taken captive. The need of the hour is to ensure the safe return of the pilot, and to make sure that the Geneva Convention is followed by Pakistan.
Check out what the celebrities have to say:
#1
Proud of you wing commander #Abhinandan. Salute to your valour Stay strong Braveheart. 🇮🇳

— Yo Yo Honey Singh (@asliyoyo) February 27, 2019
#2
Such courage, dignity , honor and grace under pressure. My thoughts are with you #WingCommanderAbhinandan #respect

— Hrithik Roshan (@iHrithik) February 27, 2019
#3
Braveheart Wing Commander Abhinandan. India is with you. 🇮🇳

— Ranveer Singh (@RanveerOfficial) February 27, 2019
#4
Thoughts with #WingCommanderAbhinandan and his family. Hoping for his early and safe return. #IndianAirForce

— Farhan Akhtar (@FarOutAkhtar) February 27, 2019
#5
My prayers with #wingcommanderabhinandan hope he is safe & we see him back on home soil very soon…

— Arjun Kapoor (@arjunk26) February 27, 2019
#6
Thoughts and strength to #WingCommandarAbhinandan amd his familly….India stands tall and proud with you….

— Karan Johar (@karanjohar) February 27, 2019
#7
@ImranKhanPTI you have been a leader and still are please do what is right.. send #WingCommandarAbhinandan home.

— ANGAD BEDI! (@Imangadbedi) February 27, 2019
#8
Still can't get over the dignity, grace and courage #WingCommandarAbhinandan displayed under such pressure. #respect. Praying for your safe passage back. India is so proud of you.

— SONAL CHAUHAN (@sonalchauhan7) February 27, 2019
#9
#WingCommandarAbhinandan . Respect 🙏 . Your dignity, your composure is so inspiring .Praying for your safe return.

— Azmi Shabana (@AzmiShabana) February 27, 2019
#10
Praying for safe return of #wingcommandarabhinandan to India. From a daughter of a retired airforce marshall and all us Indians, thank you for being this brave.. Jai hind

— Esha Gupta (@eshagupta2811) February 27, 2019
#11
Salute #WingCommandarAbhinandan for his dignity & calmness in dealing with his captors. Praying for his safe passage back to India.

— Ritesh Sidhwani (@ritesh_sid) February 27, 2019
Is there something you'd like to add to this?
Share Your Views In Comments Below