Brands
IKEA's First Day Sale Figures Created History. Earned A Huge Amount
IKEA received a thundering response on day 1. 40,000 people from all over the country flocked the store, which is why there was a waiting time of almost 4 hours. There was stampede and heavy traffic jam near hi-tech and traffic police had to deploy some extra officials to tackle the chaotic situation.
IKEA is a Swedish furniture store and has many items on offer. They have around 1000 items that are priced below Rs 200 to cater to middle-scale families.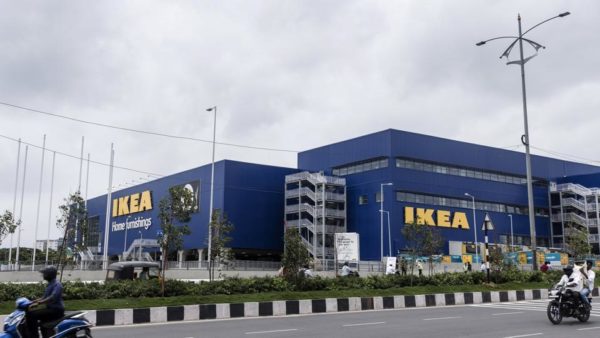 The store is divided into 3, a market place hall, the furniture store and a huge restaurant with seating capacity of 1000. The main attraction of the restaurant is the famous Hyderabadi biryani which is available at just Rs 99.
After seeing such a crowd flock the store, we were curious to know the sales figure. A leading marketer Mahesh Murthy shared the figures on Twitter;
Apparently @IKEA India did Rs. 2.4 crores (US$350,000) before lunch today in Hyderabad, including it seems Rs.11 lakhs in food. Might make it India's no.1 restaurant, among other records 🙂 pic.twitter.com/JphFKwUQuA

— Mahesh Murthy (@maheshmurthy) August 10, 2018
Well, IKEA did sales of a whopping 2.4 crores on its first day. The figures have created history! Even the restaurant earned a huge 11 lakhs. The figures were calculated from 9th August to 10th August (Lunch time). If these numbers continue, IKEA's restaurant too might become number 1 in India in terms of sales.
With such a big collection, IKEA is surely going to achieve all its goals.
Share Your Views In Comments Below