News
Imran Khan Finally Speaks On Pulwama Incident, Indians Will Not Like What He Said
Five days after Pakistan backed militant group, Jaish-e-Mohammed wreaked havoc in the Pulwama district of Kashmir, the Pakistan Prime Minister Imran Khan finally broke his silence.
On 14th February, India lost more than 40 of its brave soldiers, when a Jaish-e-Mohammed militant, Adil Ahmad Dar, rammed a car full of explosives into a convoy consisting of nearly 70 vehicles.
Soon after, it was revealed that the group had the backing of the Pakistan army. In other words, Pakistan was involved in the attack which cost these soldiers their lives.
Pakistan has mostly remained silent on the issue, with officials not uttering a word which could end up incriminating them. However, PM Imran Khan has now released an official statement.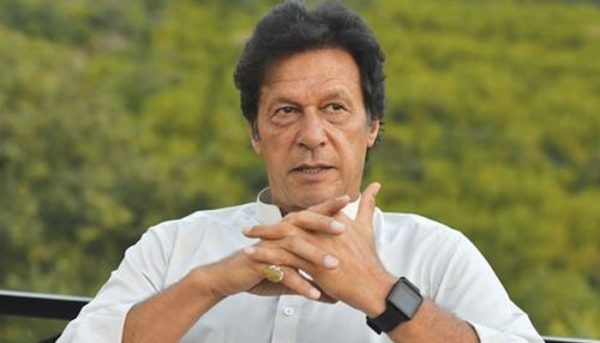 He has mentioned that Pakistan is open to probe and will cooperate with the Indian government as far as investigations are concerned. He also mentioned that Pakistan did not want terrorist activities on their soil.
He further went on to claim that India had no concrete evidence of Pakistan's involvement, and therefore these were nothing but baseless accusations.
In his public statement, Khan also said that Indians would be wrong to assume that Pakistan would take it lying down. He warned the Indian government that if India attacked Pakistan, the latter would retaliate as well.
He also states that war is never the solution since it can further the damage. Imran Khan is of the opinion that only dialogue can help find a solution to the issue in hand.
This is how Indians reacted to the news:
#1
Tum ye zindgi bhar rote aaye ho evidence ke naam pe aur jab evidence dete hai to badal jate ho , tension mat le is baar seedha pelege.

— Ajit Doval (@Doval_Ajit12) February 19, 2019
#2
— ExSecular #IndiaWantsRevenge (@ExSecular) February 19, 2019
#3
The whole story lies in this "IF" 😠

— Vagisha (@vagishasoni) February 19, 2019
#4
@ImranKhanPTI #Jaish who themselves took responsibility for the dastardly #PulwamaTerrorAttacks . their chief #MasoodAzhar freely roams the streets of #Pakistan , give us his head on a platter and we will spare u and #Pakistan !! 🙏🙏🙏

— Anita Kapoor 🇮🇳 (@NotAnyKapoor) February 19, 2019
#5
On your soil jaish and Hafeez saeed carrying rallies and spreading bullshit against India . Who allow them ? @ImranKhanPTI

— Ankush chaudhry (@twtlikeakhiladi) February 19, 2019
#6
@ImranKhanPTI
What u did in 26/11
We will avenge

— Nandini Idnani (@nandini_idnani) February 19, 2019
#7
Sorry
.
Pakistan cannot be trusted
.https://t.co/QnJvPgsWBA

— gab.ai/TheCol🇮🇳 (@desertfox61I) February 19, 2019
What do you have to say about Imran Khan's statement?
Share Your Views In Comments Below