News
Imran Khan's Picture Shows Up When You Will Type "Bhikari" In Google. Explanation Demanded
After Donald Trump now it is Imran khan,the Pakistani Prime Minister whose picture shows up if you type 'Bhikari' in Google! This controversy occurred when he went on an international tour, where this search affected his stature as a country's Prime minister.
'Bhikari" means 'beggar' and so people could not stop themselves from searching the same.
Take a look!
TIL Google mein Urdu main BHIKARI dalo to @ImranKhanPTI ki photo ATI jai pic.twitter.com/yoPdGUMeal

— Rancid Uncle ❁ (@RancidUncle) December 13, 2018
Also these!
Google 'Bhikari' and click images you will see Imran khan's picture.

Google 'Uturn' and click images you will see Imran khan's picture. https://t.co/jMdjWpmm61

— ZM (@ZeshanMalick) December 14, 2018
So I searched "بھکاری" on google and yes the pics of Imran Khan appeared on top but only because of the his first address after elections where he said "Bhikari qoum" as u can see on the top find. No other pics. In fact i found Siraj ul Haq as bikari for no reason pic.twitter.com/BYAl8I4Gol

— Main Abdul Majid Hoon (@ComicsByMajid) December 15, 2018
People even are very concerned about these search results and so a resolution was submitted in the Punjab Assembly stating that Sundar Pichai should come and explain this.
A signed copy of the resolution are being circulated around to prove the concern.
Resolution submitted in Punjab assembly to summon Google CEO and ask him to explain why search for 'bhikari' shows PM Imran Khan's photo. pic.twitter.com/PTlBP49G3l

— Naila Inayat (@nailainayat) December 15, 2018
As Sundar Pichai was summoned when Donald Trump's picture came up if you search for 'Idiot'; here also people are expecting the same, with doubtful minds though.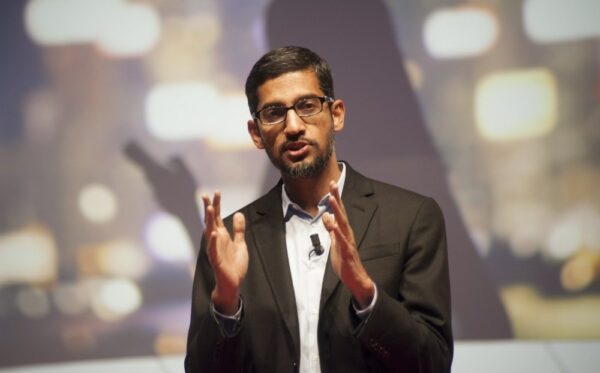 So now all we have to do is to wait and see what comes up after this signed resolution!
Share Your Views In Comments Below