News
Indian Jugaad At Its Best, Bihar Guy Converts Tata Nano Into Helicopter, Rents It For Marriages
The Indian weddings are meant to be big and classy and nowadays couples love to make their wedding functions memorable by doing unique things such as making entry on bikes or while dancing, using helicopters for taking the bride home, getting married underwater or in air, etc.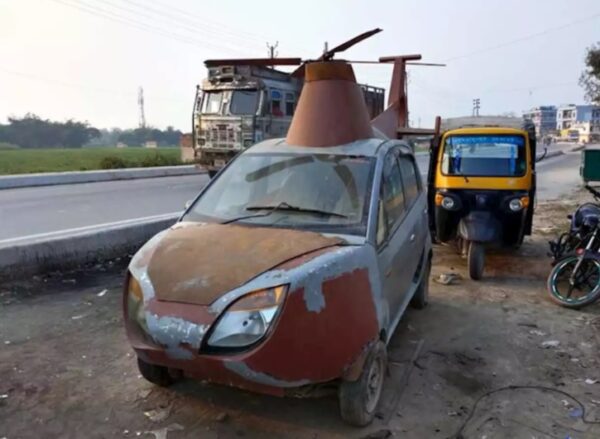 Hiring a helicopter for wedding purpose can be a costly affair as it may cost around Rs. 2 lakhs; however, a person from Bagaha, Bihar, has come up with a great idea. The name of the person is Guddu Sharma and when he realized that there are many people who want to include helicopter in their wedding plans, he changed the shape of Nano car to helicopter and started giving it on rent in marriages.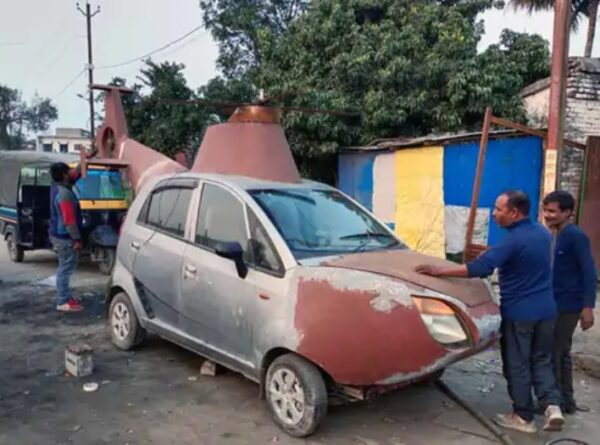 Guddu Sharma is a mechanic by profession and he has installed sensors and designed the interiors in such a manner that it really gives the feeling of a helicopter. He has spent around Rs. 1.5 lakhs for this and the rent of his helicopter shaped car is Rs. 15,000.
While some people have called this Guddu Sharma's artistry, few others have used the popular word Indian jugaad. Guddu has certainly given a very beautiful and affordable option to many bridegrooms who don't have much money to arrange for a helicopter but this is not the first time that such a thing has happened in the country or in the world.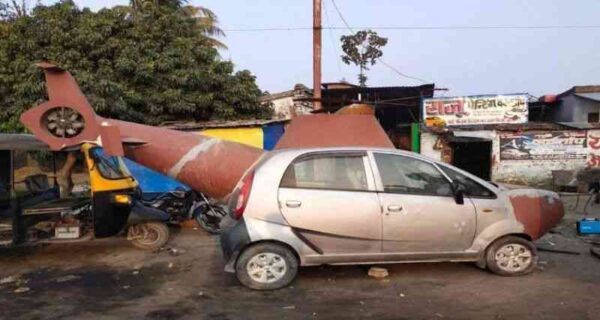 Earlier another person named Mithilesh Prasad from Bihar's Chhapra converted his Nano car into helicopter because he wanted to become a pilot but wasn't able to fulfill his dreams due to personal reasons. It took Mithilesh Prasad seven months to convert his car into helicopter and a total amount of Rs. 7 lakhs was spent on the project. On the other hand, there was a Brazilian person who made a helicopter by using parts from cars which were scrapped.
Well, this is certainly a quite cheap and great option for couples who want to make their wedding unique and unforgettable for guests. Have you also come across any such genius invention? Share with us.
Share Your Views In Comments Below