News
Peon Lives His Chopper Dream On His Retirement To Fly To Home 2Km Away
60-year-old Kude Ram a government school employee in Neemka, Faridabad. He worked as a peon for 40 years and on Tuesday he retired. Retirement is a very special day for every working person and they plan for months how they're going to end their working career.
Even Ram decided to do something different and 'hatke' for his retirement. Ram always wished to travel in a helicopter and even expressed his desire to his family but no one took his words seriously. Until he approached his brother the village sarpanch that he wants his retirement to be special.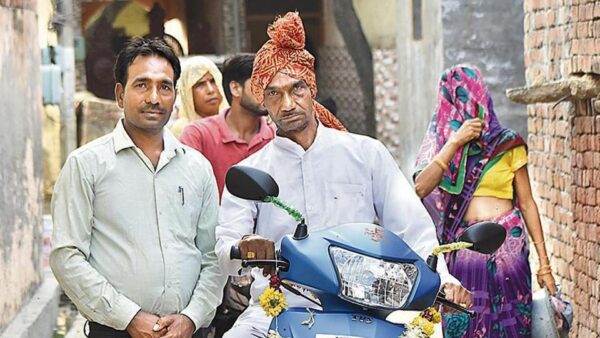 Ram received a farewell arranged by the school for him on Tuesday afternoon but what stunned the people of the village is when he left for his village Sadpura which is barely 2km from his school.
Ram returned home in a helicopter worth Rs. 3.5 Lakh even a temporary helipad was created on a plot of land in the village.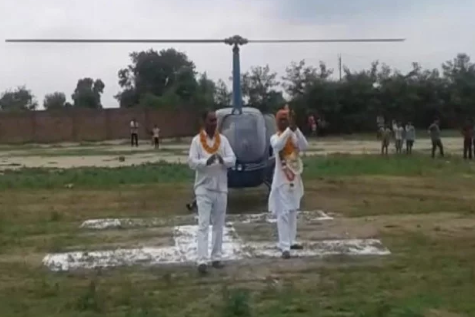 Kude Ram was welcomed by the residents of Sadpura as soon as the helicopter landed on the temporary Helipad and his brother and Ram stepped out from the helicopter. Ram is extremely happy to have fulfilled his dream ride in a helicopter.
Ram said, I am not well educated and couldn't achieve big things in life but I wished to create history in my area. Hence after planning for years, I decided to make my retirement a memorable one so that people always remember my name.
Share Your Views In Comments Below