Bollywood & TV
Indian TV Serial Shows Doctor Using BP Monitor To Check Blood Sugar Level, Twitter Goes WTF
Saath Nibhaana Saathiya is one of the most popular Indian television serials of all times and fans of the show are still missing the old times despite the fact that its second season is on air at the moment.
Saath Nibhaana Saathiya's first episode was aired on 23rd July 2017 and the serial went off-air after more than 2K episodes were telecasted. We got to see many unbelievable things happening on this show; for example – for the first time in our lives, we got see how a laptop gets washed using soap and water and so on.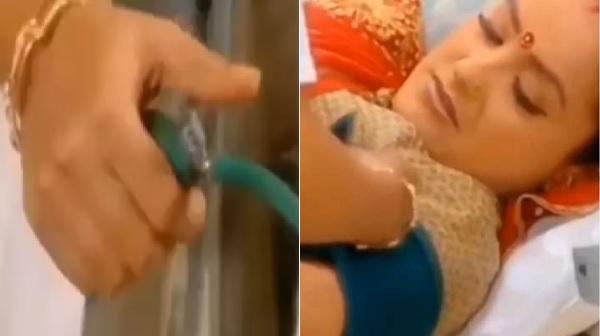 Recently, a Twitter user posted a video clip from the show in which it is shown that a doctor measured the sugar level using the blood pressure monitoring machine. The Twitter user shared the video clip with the caption, "BP apparatus can check sugar levels" with laughing emojis.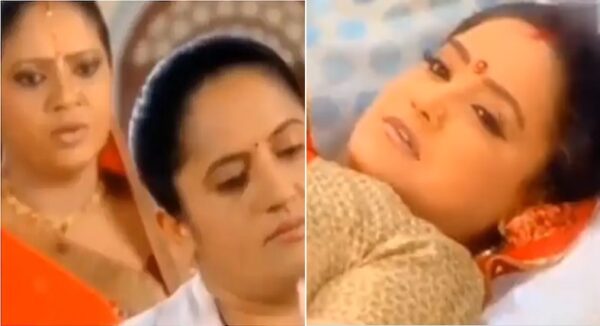 If you have watched the show, you might recall this scene:
BP apparatus can check sugar levels 😱 🤣 pic.twitter.com/fOoNGoxYBD

— Dr Gill (@ikpsgill1) June 5, 2022
Click here to watch this video directly on Twitter
The video clip got viral instantly and though few got nostalgic, majority of them had a good time laughing at the makers. Check out few selected reactions:
#1
Doctor's tearing their degree after watching this :- pic.twitter.com/NYqv9bgsPU

— Karan Arya (@mrkaranarya) June 5, 2022
#2
aur mai yahn 2 saal se faltu me ungli se khoon nikaale padi hu 😑

— Smiti (@_samrollll) June 5, 2022
#3
acha hua meine commerce le liya

— ITACHI 😼 (@raambakht) June 5, 2022
#4
आज ही मैंने ग्लूकोमीटर आर्डर किया है घर के लिए, पता होता ये भी काम करता है तो 2K बच जाता😂😂😂

— timuS (@OWineCho) June 5, 2022
#5
Sugar levels to BP apparatus – pic.twitter.com/Tz9m5Dy4hx

— Deë Deê (@am_ur_Dopamine) June 5, 2022
#6
21 din me doctor kese bane books pdh kr doctor ban ne wale Ladkiyan

— PintuKumar (@KumarPintu1217) June 5, 2022
#7
Logic be like: pic.twitter.com/zuAm9pBOY3

— Manraj Singh🐼 (@natumjanonahum8) June 5, 2022
#8
Samuel Siegfried after watching this- pic.twitter.com/kytrNCNG4e

— Awkward af (@TheDarkArts2) June 5, 2022
#9
Indian daily soaps and logic is not directly proportional to each other.

— Padmasree (@Padmasree05) June 6, 2022
#10
Indian serial hai bhai, yeh pe technology bahot advance hai. 😂😂

— CA Hitesh Sharma (@HiteshSharma81) June 5, 2022
#11
,🤣🤣🤣 madarniye doctor ye konsi technique hai pic.twitter.com/J7XvCrRw21

— Raghuvanshi sharma (@studiospandit) June 5, 2022
There is no denying the fact that it was something quite hilarious and illogical but if you are aware of Indian TV serials, this is nothing to be surprised. Logic and Indian TV serials stay far from each other as earlier also we have seen some very stupid sequences such as leading lady turning into fly or coming back to life after d*ing, doctors using scotch brite for giving electric shocks, someone getting choked in a ridiculous way like her dupatta getting stuck in a table fan or the woman draping curtain around her neck and so on. Logic, science and even brain have no relation with these shows, their makers and their audiences, after all such shows are made because there are people who watch them with keen interest!
Ab ee gola me nahi rehna….
Share Your Views In Comments Below