Sports
Indians Mercilessly Roasted Michael Vaughan For Saying Rain Saved India From Defeat
The former England skipper Michael Vaughan is a well-known personality among the Indian cricket fans because of his tweets and statements as most of the times he is quite critical of the Indian team. However, the Indian cricket fans leave no stone unturned in giving him a perfect reply whenever needed and the former Indian cricketer Wasim Jaffer also ensures that he doesn't miss even a single chance to troll the former England cricketer.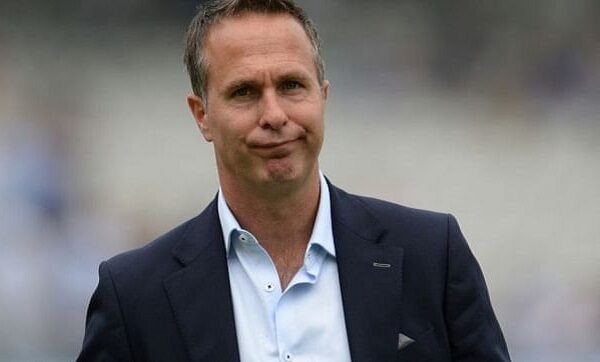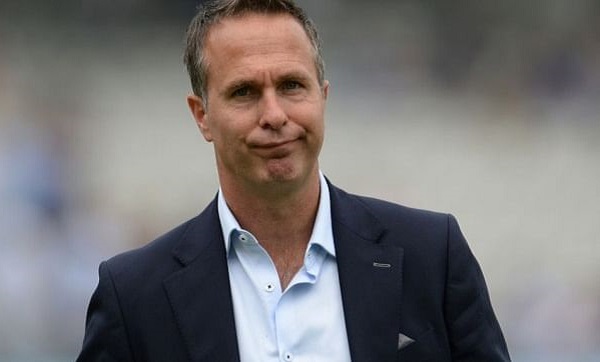 Recently, Michael Vaughan was once again on the target of the Indian Twitterati because of a tweet that he made in regard to the first test match of the 5-match test series which is being played at Trent Bridge between India and England.
On the fifth day, India needed to achieve the target of 209 runs in order to win the match but when India was at 52/1 and they needed 157 runs with nine wickets remaining, the match was stopped due to rain and after that, no game took place because of which the match ended in a draw. Subsequently, Michael Vaughan took to Twitter and wrote that it seems as if rain is saving India.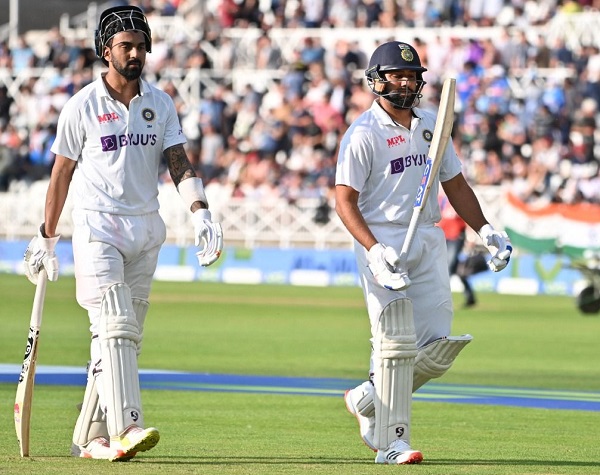 Vaughan's tweet read, "Looks like Rain may be saving Indian here … #ENGvIND"
Looks like Rain may be saving Indian here … 😜 #ENGvIND

— Michael Vaughan (@MichaelVaughan) August 8, 2021
The tweet was soon noticed by the Indian cricket fans and they slammed Michael Vaughan left and right. Undoubtedly, it was pretty clearly visible that the Indian team had a very strong chance of winning the match and such comment from a former cricketer was really unwanted. There were some Twitter users who in fact wanted that matches should not be organized in England as rain plays spoilsport many times and majority of the Twitter users stated that it is not India but England which is getting saved by the rain.
Here are some of the selected reactions:
#1
See there mate, india dominated 5 sessions and shared 3. Clearly it's india that handed english teams 🅰️r$€ 🙂 so I guess, it should be the rain gods saving the England team!

P.s. reverse jinx may not work😅 pic.twitter.com/LcD5GLYs0F

— vj #RestoreTheSnyderVerse (@vj_buddy) August 8, 2021
#2
You don't know Michael Rain saved England if rain has stopped then Rishabh Pant finish the target in some 15 -20 overs. 😄😄😄

— Md Wasim (@MdWasim9999) August 8, 2021
#3
For once try and be realistic. Its England that are saved from defeat in 1st test. With all its experience ECB would do well to schedule cricket at venues and during the part of year that are less impacted by rain. Or do they do it knowingly to avoid defeat?

— nitin sood (@nsnitinsood) August 8, 2021
#4
It's high time sir, you should accept the fact that the current Indian team is much better than the current England team….

— Aaryan Vohra (@AaryanVohra) August 8, 2021
#5
The prayers of English crowd @MichaelVaughan and @ECB_cricket has been heard by the rain gods…they are saved from getting defeated at their own backyard#ENGvsIND

— Mayank Agiwal (@MayankAgiwal) August 8, 2021
#6
It's better to play cricket on a beach than in England with shitty rains.. Guess that was the reason they invented 5 day cricket coz you can never finish a proper game in one day in England.

— Kris (@krishnakanth) August 8, 2021
#7
England should be banned from hosting test matches…worst country to host wtc matches… India was on the verge of a win…and for Vaughan it's better to stop ur verbal diarrhoea 🤫🤫🤫

— PRIYABRAT PRADHAN (@PRIYABR89311749) August 8, 2021
#8
This day Coming Soon in England …. pic.twitter.com/ecsMMOnhab

— Nikhil Asati | 🇮🇳 (@NikhilAsati8) August 8, 2021
#9
Saved India from seeing the tears of the English players on the field, when they are about to be thrashed yet again. Damn the Rain man!

— Tony Stark (@Itachi124) August 8, 2021
#10
Rain may be saving ur third class team england @MichaelVaughan

— Mayank Goenka (@MayankGoenka11) August 8, 2021
#11
Looks like Eng don't want rain to stop….btw. …hats off to the confidence of this man India needs 157 to win with 9 wickets remaining….and according to his theory Indians are being saved by the rain 😂😂😂

— Rishabh Jain (@Rish_30_) August 8, 2021
#12
— god of thunder ⚡️ (@boss_crypto18) August 8, 2021
#13
For the 100th time I still ask why the heck cricket test matches are being held in this stupid country. 70% of cricket matches being affected by rain and 65% match result being changed bcoz of this rain.. how many matches of England losing a match is being saved by rain???

— Yogesh (@YogeshKD2228) August 8, 2021
#14
English cricket has a legacy – hide behind the rain 😂

— PritiJ 🇮🇳 (@PritiJDesigns) August 8, 2021
#15
— Nikhil Rajput (@Nikku_Tweets_) August 8, 2021
There is no denying the fact that the India-England series was a highly awaited one and the fans are left disappointed due to the rain. Hopefully the remaining four test matches won't get affected by the rain.
Share Your Views In Comments Below