After breaking the records back to back, Mukesh Ambani's Jio is in no mood to stop. The new telecom service by Ambani has already given nightmares to its rivals with its unbelievably amazing prices and now it has just touched a new milestone.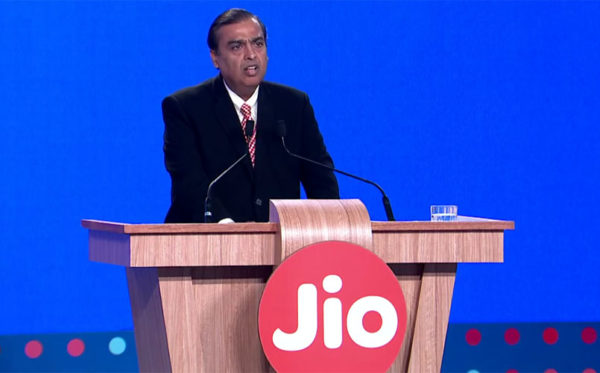 Jio is now the 2nd Indian mobile app to cross 100 million downloads on Google Play Store. HotStar is the only other Indian app that crossed 100 million downloads on Play Store.
A source at Reliance Jio, who did not wished to be named, told PTI.
"It is the second Indian mobile application to cross 100 million download mark and first self-care mobile application from an operator."
Noticeably, before MyJio only Hotstar has crossed this mark.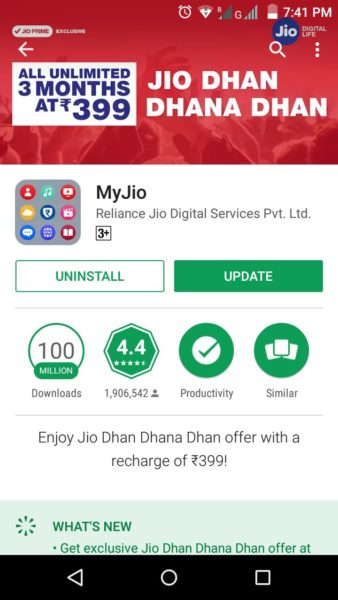 Also, the app is India's first to cross this mark in 1 year. The source said-
"MyJio is first India app to crossed 100 million mark in less than a year."
Self-care application of leading telecom operators – Airtel, Vodafone India and Idea Cellular, have registered over 10 million downloads on Google Play Store.
JioTV, the TV app of Reliance Jio, recorded over 50 million downloads, compared to over 5 million download of TV app from Airtel, over 1 million each of TV app from Vodafone and Idea.
Well, this is just a start we believe.