Bollywood & TV
John Abraham Gave Gyaan Of Not Burning Crackers This Diwali, Got Trolled In The Most Epic Way
Recently Alia Bhatt and her mother Soni Razdan got trolled left and right on Twitter for sharing a video message in which Soni asked people not to burn crackers this Diwali as it pollutes the environment and disturbs our pets and animals whom we love. Soon after sharing this, Twitterati asked them as to where their gyaan goes at the time of Christmas, New Year and the rest of the year, adding that they care for animals only during Diwali and not on Bakrid when they feast on goats.
Now another Bollywood personality John Abraham has made a similar post and asked people to spread only love this Diwali and say No to crackers.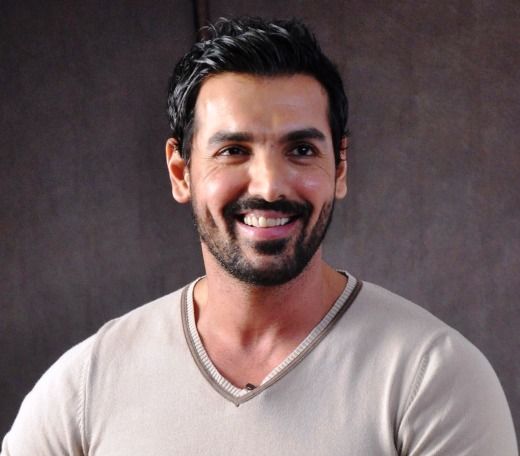 He shared the pic of a dog covering both its ears from its hands to save itself from the noise created by the burning of firecrackers. The message on the photo read, "No Patakas Only Love!"
And at the end 5 ways to help animals this Diwali were mentioned. Here they are:
"1. Go noise-free – celebrate with lamps, sweets and happiness
2. Keep your pets indoors – Add collar name tags for your pets to prep for an emergency
3. Keep the strays safe – provide temporary shelter in your society or homes
4. Be vigilant – Keep an eye on your local strays
5. Consult a Vet or AMTM immediately, in case of an injury or burn"
Check out the pic: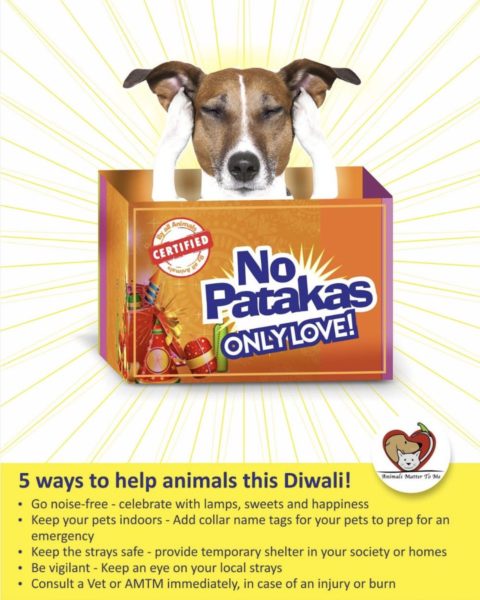 Here's the tweet:
— John Abraham (@TheJohnAbraham) November 4, 2018
Soon people started slamming John for being biased and come up with this gyaan only on Diwali while remaining silent on Eid when lives of innocent animals are being taken.
Check out some of the selected tweets:
#1
Make this tweet during the christmas, and other religions festivals also, why the selective outrage during the Hindu festivals only??

— B. Rohith Kumar (@irohithkb) November 4, 2018
#2
भाई साहब जानवरों को बचाने कि पहल तो 5000 साल पहले ही शुरू कर दिया था जब भगवान श्रीराम ने अश्वमेघ के घोड़े को बलि से बचाया था और हमने कब जानवरों को नुक्सान पहुंचाया है ये पोस्ट ईद बकरीद या नोनवेज खाने वालों को कि होती तो आज कितने जानवर बच जाते।

— 🇮🇳Rameah saini🚩 (@RameshRajoria3) November 5, 2018
#3
जाओ हमने तुम्हारे आने वाली सभी फिल्मों का बॉयकॉट किया!!!

Bakra Eid pe bakra khushi khushi apni gardan katwane k liye aata hai …… Bhagg saale dogle

— भारत (@UFOmaker01) November 5, 2018
#4
Can understand your plight. It has become important in Bollywood to be seen as Anti-Hindu to survive, and lately you've not been getting movies.

— कट्टर हिन्दू #HDL 🚩🇮🇳🇮🇳 (@akshay_hero1967) November 5, 2018
#5
कभी ईद पर बकरों की जान बचाने के लिए भी कोई फोटो डाल दिया कर, तब तो मटन बड़े चाव से खाता है, कुत्तो को ही दिक्कत होती है क्या बकरे को नही

— अनिल गुर्जर (@anilgurjar25) November 4, 2018
#6
Aisi Breed ke kutte paalte hi kyon ho?
Har festival mai taang daalne aa jaate hai lekin jab Murgi ki taang uthakr khaate hain tab yaad ni aate animals? 😶😶😐😐

— Bhuvik Pandya (@Bhuvik_) November 4, 2018
#7
जिस दिन आप अपने त्योहारों पर बकरे और निर्दोष जानवरो को मारना बन्द कर देंगे उस दिन से में भी पटाख़े छोड़ना बन्द कर दूंगा । अपना ज्ञान अपने पास रखो

— Mukesh Pradhan (@MukeshP25099533) November 4, 2018
#8
Ek aur Christoislamic funded Bollywood se aaya gyan dene. Sara gyan kewal Hinduo ke tyoharo par aata hai.

— Siiddharth Mishra (@Mr_Siddharth) November 4, 2018
#9
— undefined variable (@undefined_varch) November 4, 2018
#10
Bhai kabhi Bakra Eid pe bhi bol Dena… No killing only love … Hai himmat

— Alok Tripathi (@At9926Alok) November 4, 2018
#11
Lets go green this eid…😜😜 pic.twitter.com/51eO7zjknU

— खुद गब्बर™️ (@khud_gabbar007) November 4, 2018
#12
@TheJohnAbraham I'm really disappointed in u lately.1st ur video of pushing ur fans away, n now this??

Were u sleeping at d time when innocent animals were being slaughtered during eid??😡

— DeviL🇮🇳 (@Synonymouss) November 4, 2018
What is your opinion in this connection? Let us know.
Share Your Views In Comments Below