Entertainment
Jonas Brothers' "Sucker" Gets A Desi Twist With Hum Saath Saath Hain, This Is Hilarious.
The world celebrated as nearly after six years The Jonas Brothers are back and look how. They released their first single Sucker, which is set in a mansion and they are accompanied by their significant others.
The group comprises of Kevin, Joe and Nick Jonas, the three oldest among the four siblings. Originally formed way back in 2005 the Jonas Brothers band broke up in 2013, after which they all pursued their solo careers.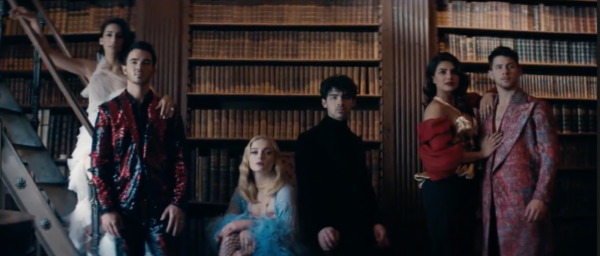 In this recently released upbeat 'Sucker', it seems that they are extolling their own very significant fantasies along with their better halves. The guys appear in the video with their respective loves- Sophie Turner who is engaged to Joe Jonas, Priyanka Chopra Jonas married to Nick Jonas and Danielle Jonas married to Kevin.
Here is the musical video released by the Jonas brothers after so many long years. The world is rejoicing.Have a look.
Their comeback single is very significant here, not because this brought them together almost after six years along with their lady loves but our desi audience is just too impressed to see that Suraj Barjatya did this first.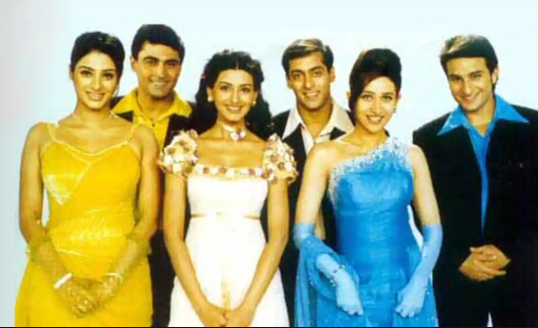 Yes, Internet can't help but relate this video with the music video from Hum Saath Saath Hein, one of the Bollywood hits of all time. For netizens, this video is just a reincarnation version of Hum Saath Saath Hein, the 1999 family blockbuster.
And as this went just too far as someone who can be termed as an ardent fan of the both just made a 'Sucker' spoof! This video is going viral as it is just too relatable and hilarious as never before. Here have a look.
You simply can't miss these reactions people have. Everyone is just cracking up.
#1

#2

#3

#4

#5

#6

#7

#8

So which video are you hooked on now?
Share Your Views In Comments Below