News
Journalist Rahul Kanwal Stands Up To BJP Minister Piyush Goyal's Bullying, Wins Hearts Online
India Today's well known journalist Rahul Kanwal had invited the BJP minister Piyush Goyal to be a guest on his show for his annual conclave. But Mr. Goyal's arrogance and sense of entitlement on the show has sparked a debate on social media.
On the contrary, Rahul Kanwal has won the hearts of people by not succumbing to the bullying tone used by Goyal, especially when the latter was asked uncomfortable questions on the Balakot strikes.
Kanwal had asked Piyush Goyal about the uncertainty that shrouded the strikes and if the strike had really taken down 300 militants belonging to the JeM camps.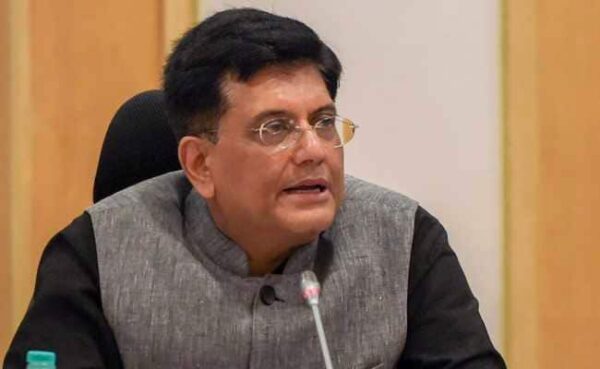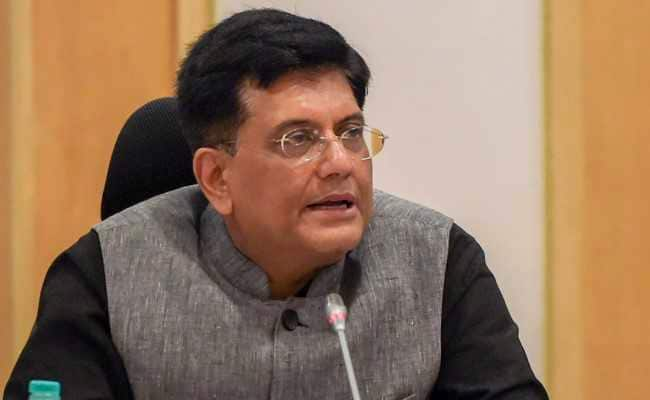 He also wanted to know if the Modi government would oblige Indians with evidence or proof that the strike had indeed been successful. It was this question which seemed to trigger Goyal.
Visibly annoyed, he said that Kanwal belonged to a group of people who were belittling their own government and their armed forces and accused him unfairly.
Goyal also said that it is shameful that Kanwal and others like him were more inclined to believe a conspiracy theory propagated by Pakistan and that this simply taints the ruling government.
Kanwal remained calm throughout the whole fiasco and emphasized that as a journalist, it was his duty to voice the concerns of the nation and to ask questions.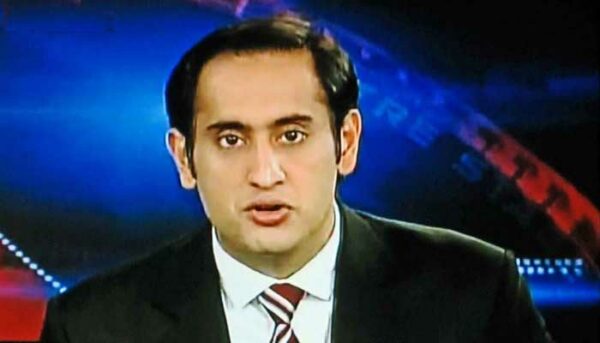 But Mr. Goyal seemed unstoppable. He refused to see sense, and continued to attack Kanwal on whatever he said. However, we applaud Kanwal for not losing his temper during the confrontation.
What he said next is what a lot of Indians have been feeling recently.
Kanwal said that his father is one of the top military experts in the country. He also went on to say that he did not need a lesson on nationalism or patriotism from Goyal. He also shut Goyal up by saying that not agreeing with Goyal's opinion did not make him an "anti-national."
Kanwal standing up for what he believes in has won hearts on Twitter. Check out what people have to say:
#1
Journos should note down this rule of #NewIndia
Even a valid question to a senior mantri – put forward in a respectful manner – will be responded with personal barbs / name calling / ridicule etc.
Wonder how @rahulkanwal kept his cool#respect
Full Vid- https://t.co/sYZZXB6W8V pic.twitter.com/zkKO0hzntg

— Akash Banerjee (@akashbanerjee) March 4, 2019
#2
Proud of Rahul Kanwal for standing up the way he did to the bully, Piyush Goyal. Proud that he's a Gunner's son like me. How dare these shameless BJP types question anyone's patriotism! pic.twitter.com/NqDE96J6Sw

— Mandeep Singh Bajwa (@MandeepBajwa) March 4, 2019
#3
This no way for a minister to be so arrogant and sweeping in his comments. Shows hubris and lack of humility. Why can't this question be addressed more objectively? Losing more friends in media can be costly. Nothing offensive in @rahulkanwal question.

— ashok kapahtia (@bagguji) March 5, 2019
#4
The most telling part of this exchange was audience clapping when @rahulkanwal told @PiyushGoyal that he has no claim on nationalism. Just yesterday, the armed forces refused to comment on numbers – makes the hon. minister look rather…. https://t.co/xhTO3S01iF

— Quo Vadimus (@Chetlur) March 5, 2019
#5
Great @rahulkanwal , hope you have understood that the first duty of a journalist is to question those in power. Would love to see you in this form in the future as well. This confrontation should not stop at Piyush goyal only as the present dispensation has many people like him. https://t.co/yS2goOcjYT

— Syed Hassan Kazim سید حسن کاظم (@kazimtweets) March 5, 2019
#6
Love how Rahul Kanwal kept his cool and gave it back to the minister in this case. Are journalists not allowed to ask a question also now? https://t.co/b5XEB4hKBp

— Shilpa Nair (@NairShilpa1308) March 5, 2019
#7
At the India Today Conclave Rahul Kanwal's words – "I don't need a certificate on nationalism or patriotism" is what every Indian citizen has been saying to the arrogant BJP government since 2014.

— Gaurav Gogoi (@GauravGogoiAsm) March 5, 2019
What do you have to say about this? Share with us.
Share Your Views In Comments Below