Bollywood & TV
KRK's Twitter Account Suspended. Twitter Is Celebrating This Big Diwali Gift
Twitterati have just taken a big sigh of relief. Yes, they are celebrating happiness because one of the most controversial accounts i.e. KRK's account is no more. What's a better Diwali gift than this?
KRK kept irritating people on Twitter with his negativity and idiotic tweets and time and again, he got slammed for such things. Yesterday, he took to Twitter to slam Aamir Khan's movie "Secret Superstar" and the result was "Suspension of his account."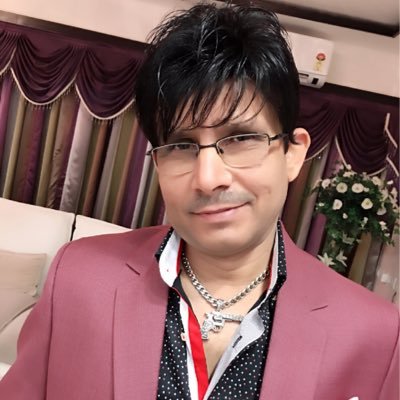 If you don't believe us, here's the screenshot of his suspended account;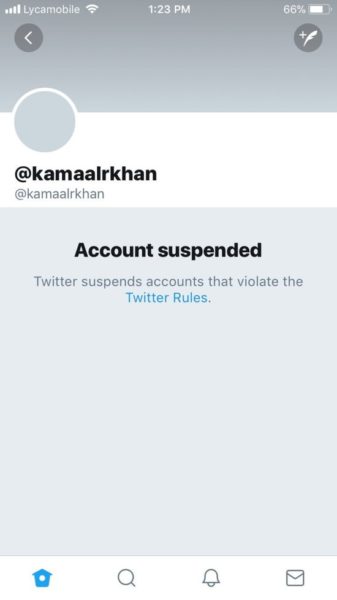 We can't get you the links of the tweet as his account is suspended, but here's what he had tweeted yesterday.
1st tweet!
"Climax of #SecretSuperstar is this that Father goes to Dubai to stay alone while Mother Daughter stay in India n Daughter becomes super star"
2nd tweet!
"If you @aamir_khan want to prove, that me n billions of good fathers like me don't love their children, then put ur film in ur ass n enjoy."
3rd tweet!
"Mr @aamir_khan if u r not a good father or ur father was not a good father whom u never respected then don't say dat we don't love children."
The exact reason of his account suspension is not yet known but people think that it's because he tweeted against Aamir Khan. For them, it's a big gift and they can't stop thanking Twitter;
He's no more!
Chutiya KRK is no more with us. 2Rs silence in his memory.

— 🎭 (@_EternalSalman_) October 18, 2017
Achhe din!
https://twitter.com/ibeingdevil_/status/920660960037298176
Diwali gift!
# Diwali gift 💝 from twitter to twitter fans by suspending Krk account happy day for bolllywood

— sal….. (@samnhre) October 18, 2017
One more!
Diwali gift to all from Aamir Khan is Secret Superstar and not to forget suspended KRK account.
SECRET SUPERSTAR FROM TMRW

— Vikram singh (@Vikrams47894797) October 18, 2017
His reaction!
KRK's reaction when he got to know his twitter account has been suspended 😂😂

INTRIGUING TZH POSTER pic.twitter.com/sMWtE6M3x6

— ℋazra 👑 (@h_hazra) October 18, 2017
Let's see if he makes a comeback. What say?
Share Your Views In Comments Below