News
"Learn 50 Words & Become Shashi Tharoor," Says Coaching Ad, Shashi Tharoor Reacts
There is no denying the fact that Indians are pretty good when it comes to speaking in English and this can be affirmed by the fact that a large number of Indians are working in the foreign countries where mostly English is spoken. It is also true that in the Indian corporate world, it is the English language which is used for work purposes and for the same, it is almost compulsory to be good in English if a person wants to make a thriving career in this industry. However, there are many Indian students who are not able to speak English properly but they do understand the importance of speaking in English and in order to improve themselves, they join institutes which conduct courses on English speaking.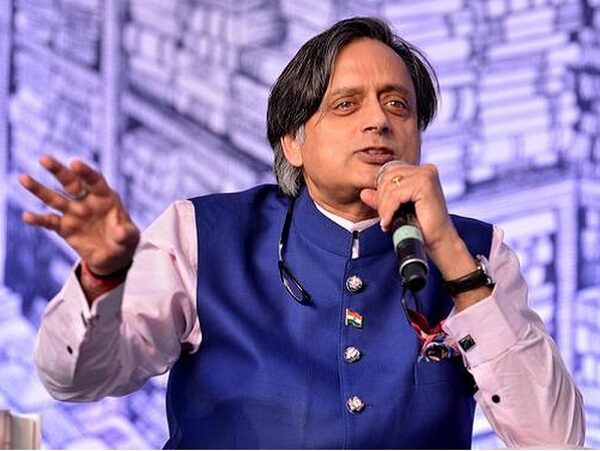 It won't be wrong to say that there are many English speaking institutes in India and they leave no stone unturned in attracting the students. Promoting the institute by giving ads, distributing pamphlets, etc. is absolutely fine but making unrealistic claims is something which these institutes should avoid.
One such English speaking institute has posted an advertisement on the social media networks in which it has claimed that it will make a person Shashi Tharoor just by teaching 50 words. The name of the institute is KD Campus while Neetu Singh is the teacher.
Take a look at the ad: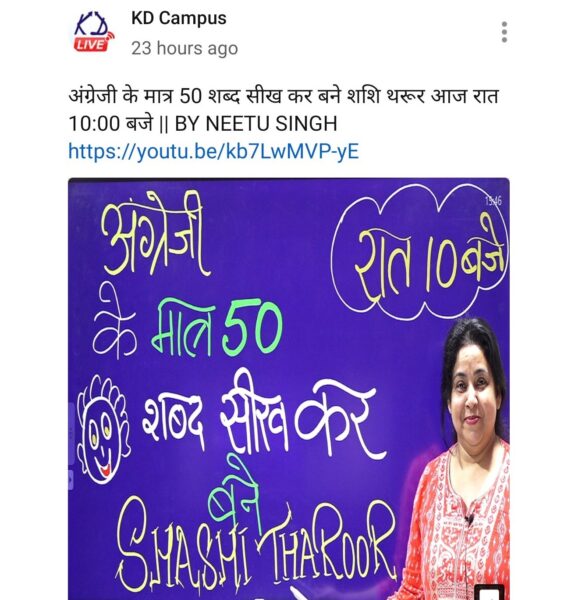 Here is the tweet:
Wow @ShashiTharoor sir Coaching k Ad me v aap aane lge.. 😃😃 pic.twitter.com/oqrBCRNuyH

— Berojgar Ranjeet Yadav (@yadav_ranjeet97) October 16, 2020
Shashi Tharoor, the Congress politician, is one of the most learned politicians and he is highly admired for his knowledge about English. Tharoor has authored many books and he also noticed the ad soon and responded, "Mujhe nahin lag raha hain ki 50 shabdon se Shashi Tharoor banega."
Check out the response by Shashi Tharoor:
Mujhe nahin lag raha hain ki 50 shabdon se @ShashiTharoor banega. https://t.co/zlmAbT2Ggg

— Shashi Tharoor (@ShashiTharoor) October 16, 2020
It is completely true that what Shashi Tharoor has achieved by studying for years can't be achieved just by knowing 50 words! Agree?