Bollywood & TV
Madhavan's Latest Look For His Film Has Now Become A Viral Meme, You Can't Miss This
So Madhavan is all set to make his debut as a director this year with Rocketry: The Nambi Effect and we already can't wait for the film.
Turns out, he will be playing the titular role in the film as ISRO scientist S Nambi Narayanan. The scientist is in his mid 70s in the film, and Madhavan had to undergo a miraculous transformation to look the part.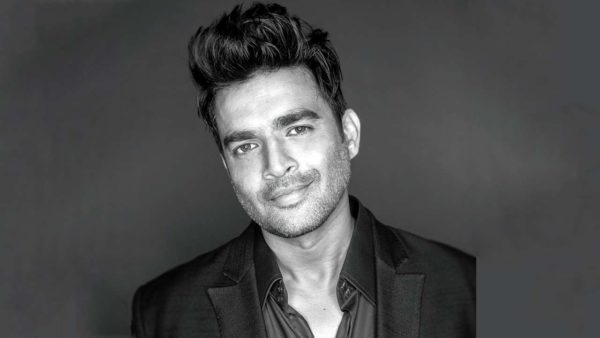 Now if you compare the before and after photos of Madhavan, he practically looks unrecognizable. Although older Madhavan looks hot as hell!
Of course, people got the opportunity and turned it into a meme fest. Here are the ten best memes we found on Madhavan's Rocketry look.
#1
First year in JNU
Vs
Final year in JNU pic.twitter.com/Y8fBq7ri1S

— Desi Mojito (@desimojito) January 23, 2019
#2
1. Waiting for a decision on Pandya and Rahul

2. Still waiting pic.twitter.com/gTnlpCHPTE

— Bade Chote (@badechote) January 23, 2019
#3
Waiting for Vodafone executive to pick up your phone… pic.twitter.com/qyJgrDBAfq

— Devil (@Baredevil_) January 23, 2019
#4
1) texted
2) waiting for her reply pic.twitter.com/zTeBK7RFRG

— ㅤ ㅤ ㅤ ㅤ ㅤ ㅤ ㅤ ㅤㅤ ㅤ ㅤ ㅤ (@firkiii) January 23, 2019
#5
Entering SBI Coming out of it pic.twitter.com/J1FEez61sx

— Chirag (@igot10on10) January 23, 2019
#6
1) started doing CA
2) when you complete CA pic.twitter.com/bICcekfGOd

— ¯_(ツ)_/¯ (@shubhh_jain) January 23, 2019
#7
Waiting for SRK Hit Film 😰 pic.twitter.com/3hlcrMS3ys

— Virender Sehwag (@SirURFake) January 23, 2019
#8
Entering MBBS By the time you
finish MBBS, MD,
fellowships pic.twitter.com/LBIoksFpyu

— DR. GILL (@ikpsgill1) January 23, 2019
#9
Three stages of life-
1. You believe in Santa.
2. You don't believe in Santa.
3. You become Santa. pic.twitter.com/SCioTH2EII

— The Sarcastic Jerk (@The_Sarcastic_J) January 23, 2019
#10
Me: I'm ready to go. How much time you will take?

Bae: Bas 5 minute.

Me: *30 years later* pic.twitter.com/B5efLC3U8x

— Naveen Kukreja (@NaveenRKukreja) January 23, 2019
Which is your favourite?
Share Your Views In Comments Below