Food
Man Cooked 6 Pack Maggi In Pressure Cooker To Make It Faster & Guess What, It All Burst
Cooking is something which requires a lot of patience and skill but there are some dishes which can be cooked even by those who are not adept and one such dish is Maggi. It is called instant noodles because it takes very less time in cooking. Moreover, it's very easy to cook and tastes delicious. In fact, it won't be wrong to say that Maggi is not just a food item, it is an integral part of lives of many people and a number of persons have some really cool memories about it.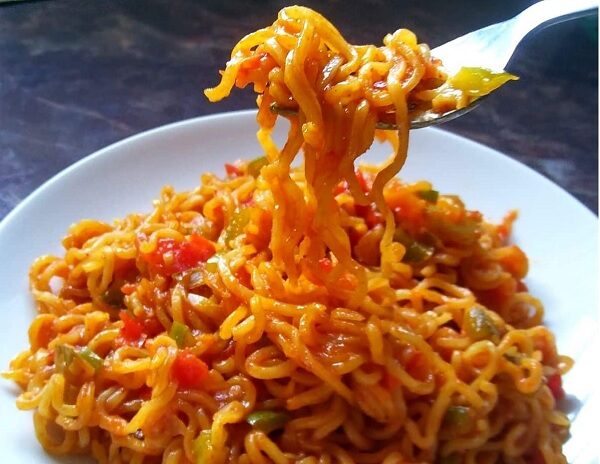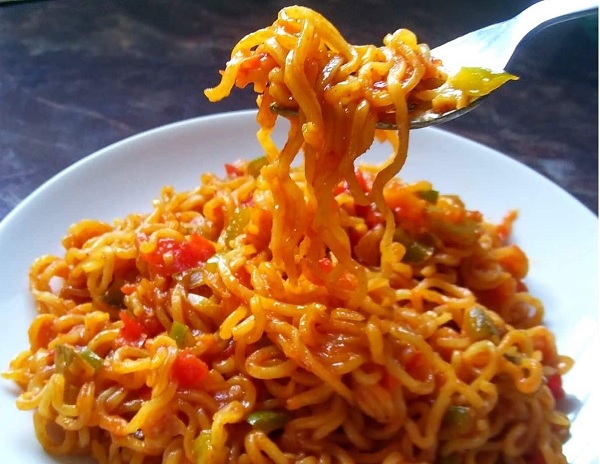 However, there have been instances when some people have tried to experiment with Maggi but majority of them ended in making some really weird dishes such as orange Maggi, sweet Maggi with milk, Maggi biryani, curd Maggi, etc. Recently, a person tried to experiment with the method of making Maggi and it resulted in a disaster.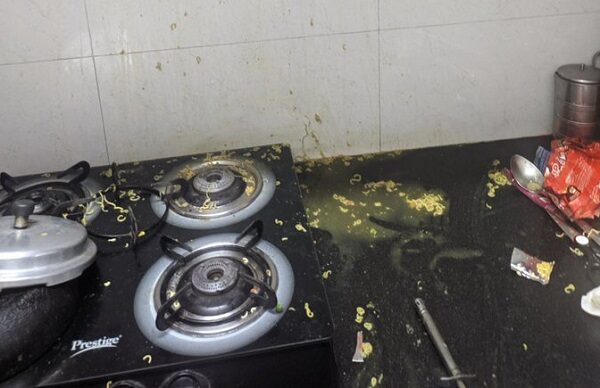 A Twitter user with the name Haki Noodles (Twitter handle – @depressedarchon) tried to cook 6 packs of Maggi in a pressure cooker because he wanted to cook instant noodles in faster way. It ended in an explosion and everything was scattered in the kitchen, thankfully nobody got injured. Haki Noodles added vegetables and paneer in Maggi and some felt that he deserved this explosion because of the ingredients that he added as a majority of people love to have it with just the tastemaker.
Here are the tweets by Haki Noodles:
so……lots of things went wrong . but it all started when I made maggi in a pressure cooker and then opened it still hot (it was a 6 pack I added paneer and veggies okay) pic.twitter.com/mIS2iZm9gE

— haki noodles (@depressedarchon) November 27, 2020
yes I call myself a master chef

— haki noodles (@depressedarchon) November 27, 2020
well it definitely was bombass…..tho

— haki noodles (@depressedarchon) November 27, 2020
Some Twitter users tried to explain him that pressure should be released before opening the pressure cooker but majority of the online users were trolling him for his engineering experiment. Few also asked him the need of speeding up the cooking process when it is already so fast. Here are some of the selected reactions:
#1
INSTANT KO AUR KITNA INSTANT KAREGA BE

— aditya (@adityaforeal) November 27, 2020
#2
BROOO…… literally pot ya kadhai mai max to max 20 mins lagte

— dumbjuice🧃 (@freetrollups) November 27, 2020
#3
Darkest timeline kitchen version

— Dum Dum// lil yushi simp account (@cozierhoezier) November 27, 2020
#4
YOU ARE THE HAKEEM GUY WHO COOKED MAGGI IN A PRESSURE COOKER????? this is him right @mozzerhella ???
SIR PLEASE NEVER ENTER INTO THE KITCHEN! YA KHUDA WHO COOKS MAGGI (even if with veggies) in A PRESSURE COOKER 😭😭😭😭😭😭😭😭😭
The state of the kitchen is 🤦🏻‍♀️🤦🏻‍♀️🤦🏻‍♀️🤦🏻‍♀️

— Ms.Andrist! (@chatterboxpb) November 27, 2020
#5
That could've seriously hurt you. Pressure cookers are very dangerous, you're supposed to release the pressure entirely before opening .

— Semen Demon ( active on Telegram ) (@HinduSimp) November 27, 2020
#6
you deserved it the moment you added paneer and veggies to maggi

— a̶t̶t̶e̶n̶t̶i̶o̶n̶ whore🌚💦 (@tsukibhro) November 27, 2020
#7
what is this chaotic energy

— saniflower (@_oopsiedaisies) November 27, 2020
Have you also tried any such experiment while cooking Maggi or any other dish? Share with us.
Share Your Views In Comments Below