News
Man Flashed His Private Part & Masturbated At Two Women; Says He Loves Doing It
Crimes against women are increasing by leaps and bounds and this planet is becoming a worse place to live for females with each passing day. We stumble upon news of rape cases with minor girls on a regular basis and the incidents of domestic violence and sexual assault also don't seem to end any sooner.
There have not been many days when a pic of a Pakistani man went viral on social media as he was caught flashing his private part and masturbating at teen girls in broad daylight. Now a similar incident has taken place in our country too.
We are talking about Sandeep Chauhan who has been taken into custody by cops in Vasant Kunj, South Delhi, as he flashed his genitals and masturbated in front of two women who reside in the same building where he lives. It was on 13th April that the man committed the crime under the influence of alcohol.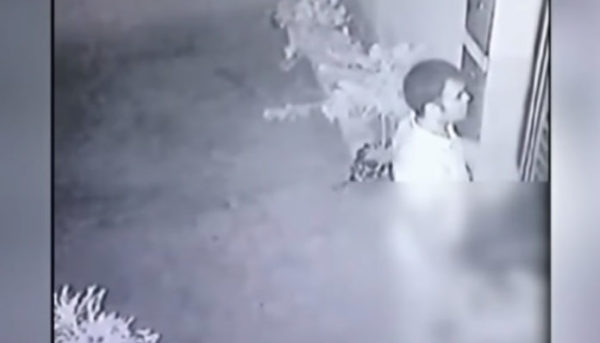 As per a senior officer, he didn't stalk the victims but instead waited for them for some time. Soon, he could see one of them on the building's ground floor while the other was coming back from work. An officer said,
"He did not stalk them. However, he was seen waiting for his target for quite some time before he noticed the first woman on the ground floor and the second one returning from work."
Click here to watch a video in this connection
According to Sandeep, he has no control on himself after consuming liquor and he gets a "kick" when he scares women like this. Shockingly, there are already more than 30 cases registered against him on the charges of stalking, attempt to murder and molestation.
Prior to becoming a criminal and going to jail for his deeds, he was employed as a martial arts teacher at South Delhi's renowned private schools. Even more shockingly, he is married and has a 12-yr daughter who live in Paschim Vihar with the parents of the accused.
Here's what an official revealed,
"Despite being married, the man started stalking a woman after getting obsessed with her. She lived in south Delhi. One night, while he was outside her house, he realised that she was alone and barged inside. The scared woman tried to escape, but he molested her and kept her confined to her room. When he started masturbating in front of her, she ran out. When he chased her, she fell off the second floor and got serious head injuries."
An attempt to murder case was lodged again Sandeep as well.
After learning martial arts, he began to teach at a school and later shifted to another school. After some time, he got married and it was only after his marriage, he indulged in such acts.
This is what an officer quoted Sandeep as saying,
"I am sober during the day. My students have never had any complaints against me. There were a few who were scared of me, but I don't know why."
Police is investigating to find out whether he has sexual assault complaints against him at the school as well.
Share Your Views In Comments Below