Food
Man Makes Samosa Stuffed With Oreo Ice Cream, Twitter Wants Him Banned From Kitchen
It is true that to become a good cook, a person needs to be open to experimentation and due to this lockdown period, people have ample time to do experiments in cooking. However there still has to be a limit and people should not try such things which hurt the emotions of other people.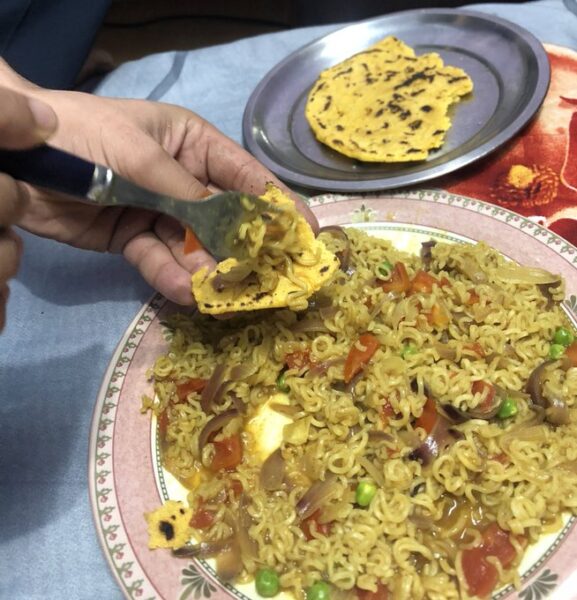 Some time ago, we heard about Maggi with Makke Ki Roti, Maggi with milk, Kurkure milkshake, Maggi with oranges, dosa with ice cream, etc. These weird combinations made us sad and some even expressed their desire to leave mother Earth but now we are going to tell you about a dish which will make you wonder how a person can think of it at the first place.
Samosa has been a part of lives of Indians for quite a long time and people love to eat it a lot as it is very delicious, cheap and easily available as well. Many of us find it difficult to imagine their loving Samosa without the lip-smacking potato filling but here is one person who has made Samosa with Oreo ice cream stuffed in it. Yes, you read it right!
First of all, take a look at the pics of this alien Samosa:
#1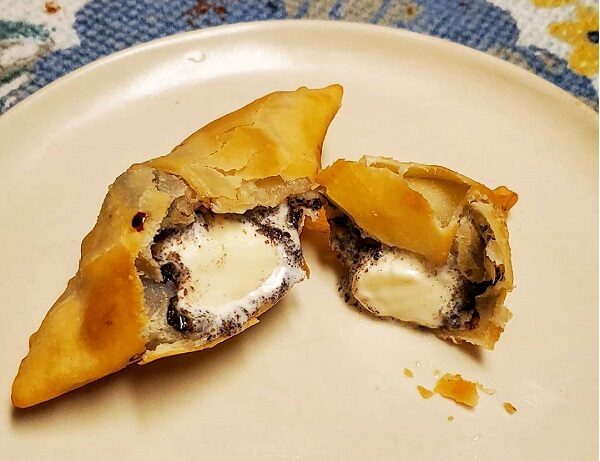 #2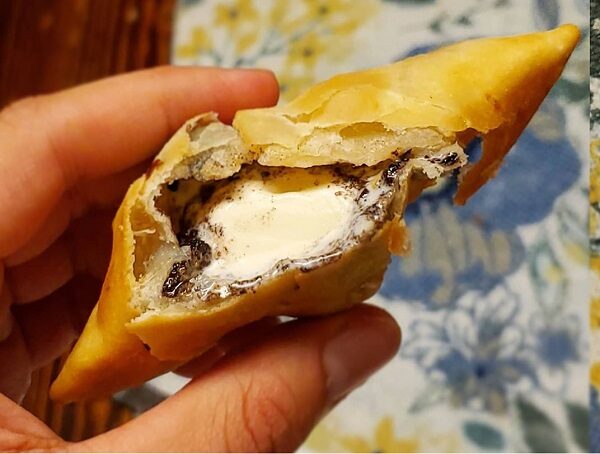 #3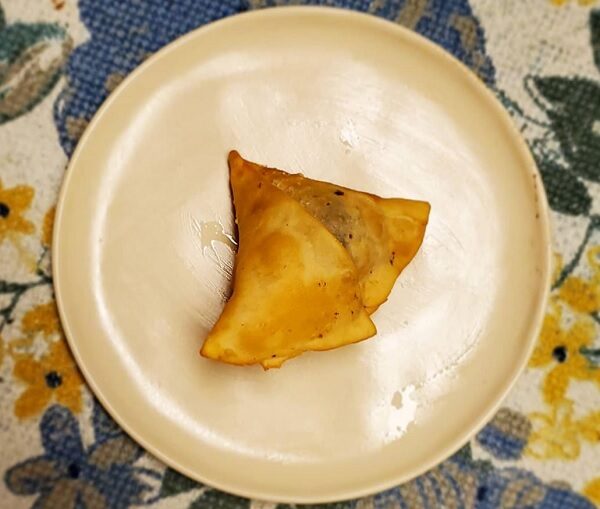 Check out the tweet:
https://twitter.com/boybawarchi/status/1257135677306818560/
Samosa with Oreo ice cream is a very weird combination which did not go well with a number of Indian Twitterati and they went berserk over the person for committing such a heinous crime. Here are some of the selected reactions:
#1
Aloo: pic.twitter.com/aruBdGE5UV

— Abhishek Verma (@abhi5hekverma) May 4, 2020
#2
Ye kya bawasir bana dit's ho ? pic.twitter.com/ai7lXTxnvV

— Piyush Parmar (@_piyush01) May 4, 2020
#3
— 🎯DEVENDRA AT HOME🎯 (@DevendersainiS) May 5, 2020
#4
Icecream to Samosa pic.twitter.com/tbkKfUfszl

— MÆRJA ग़ालिब 🚩 (@Marja_Ghalib) May 4, 2020
#5
Wtf. pic.twitter.com/9rkpLWg5c5

— الف (@Ambr_naz) May 4, 2020
#6
Samosa is being harrassed

— Noor💫 (@NoorUlAinTariq1) May 4, 2020
#7
— tauseef_xavi (@tauseef_xavi) May 4, 2020
#8
why did I see this? pic.twitter.com/yVUKT8RsMb

— M. (@boltibohathai) May 5, 2020
#9
— Venkat Sir (@VenkatSir2) May 4, 2020
#10
— ded. (@fuckfuckfook) May 4, 2020
#11
You're banned from the kitchen.

— Darren (@KeepLeftOfLeft) May 4, 2020
Making new dishes while sitting at home is a cool way to pass time during lockdown but we are sure that many of us can't even think of such a bizarre combination. There is very high probability that after watching this unusual Samosa, people will crave more for the original Samosa with the mouth-watering potato stuffing.
We request our readers to stay at home in order to keep themselves safe from coronavirus. Also do share with us if you or someone from your acquaintance also tried any weird combinations like this.
Share Your Views In Comments Below