Bollywood & TV
Mandira Bedi Shuts Down Hater Who Calls Her Adopted Daughter "Prop" From A "Slumdog Centre"
Social media offers a great platform to all and sundry, be it celebrities or common people, and just like a coin, it too has two sides and it depends on a person how to use it. There are many people on the virtual world who spread hatred, they especially target celebrities for their dressing sense, their work, etc. But sometimes all the limits are crossed when the haters make cheap comments about the kids of celebrities. It is the time when proper action has to be taken against them and the actress Mandira Bedi did the right thing when someone targeted her adopted daughter.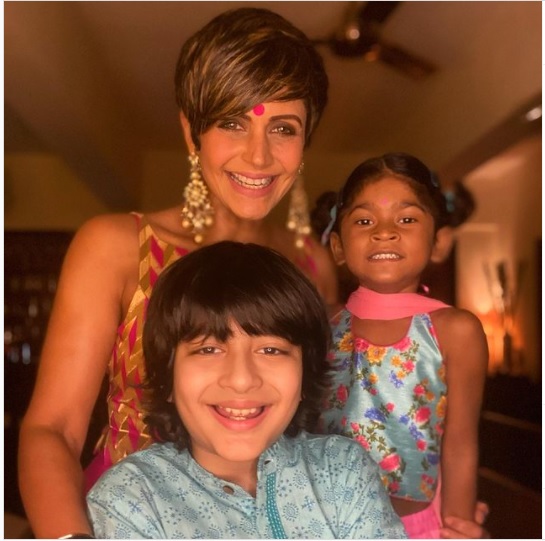 Last year, actress Mandira Bedi and her hubby Raj Kaushal adopted a four years old girl and they made an announcement regarding it on the social media networks. The couple who also has a son Vir named their new family member as Tara Bedi Kaushal.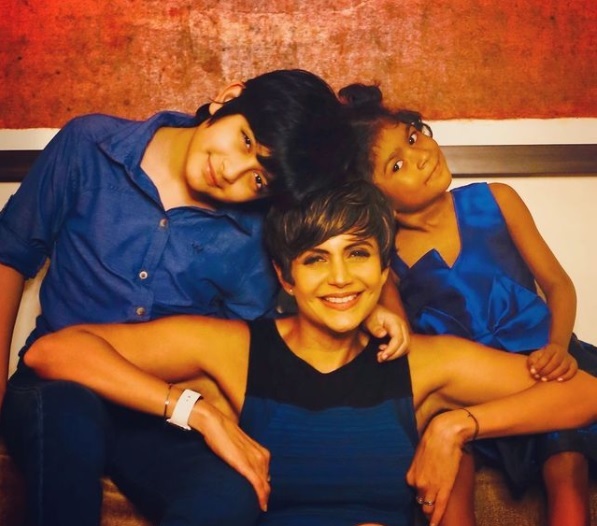 Recently, an Instagram user made a derogatory comment on one of the photos posted by Mandira Bedi on her Instagram account. He wrote, "Madam from which slumdog centre did you adopt your prop daughter?" and further added, "The adopted street kid looks completely out of place… u greedy narcissists are scarring the slumdog for life."
This is not the first time that Mandira has been trolled on the social media but this time, she was in no mood to let the person go without public shaming him. She took the screenshot of the comment and posted it on her stories with the caption, "People like this need to be given a special mention @bollywoodforevaa. You got my attention, you piece of s**t."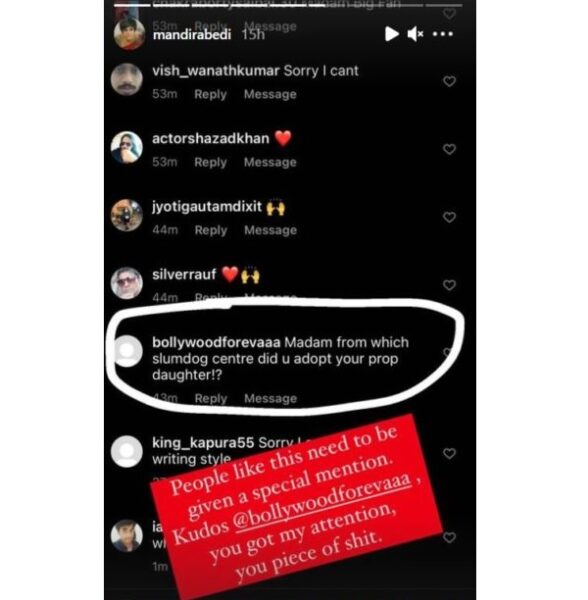 She further added, "More from the model citizen. He calls himself Rajesh Tripathi, which definitely isn't his name because sickos like this are the biggest cowards too, who only know how to wag their tongues behind the shield of anonymity."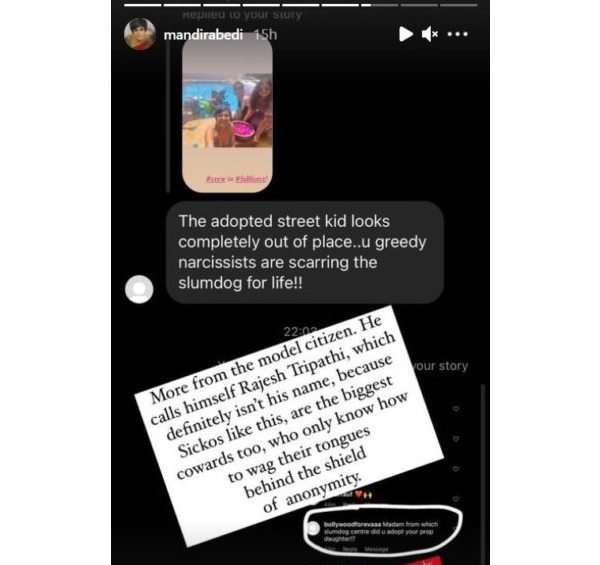 Targeting kids is disgusting and appalling and such haters deserve a mouthful! Shame on such people!
Share Your Views In Comments Below