Entertainment
Marvel Dropped New Trailer For Avengers:Endgame, Sparks A Meme Fest On Twitter.
When Avengers:Infinity War brought the destruction of the superhero team with Thanos almost turning them into dust, we knew, rather anticipated for Avengers:Endgame. We are about to witness the last film of this epic journey where all mystery get solved and sacrifices are made.
Avengers:Endgame is all set to release on 26th April, 2019. Fans are eagerly waiting for their favorite superhero movie, since Marvel announced it's endgame.Many of us don't know but this film is going to be the twenty second film of the Marvel Cinematic Universe (MCU), directed by Anthony and Joe Russo, this film promises big.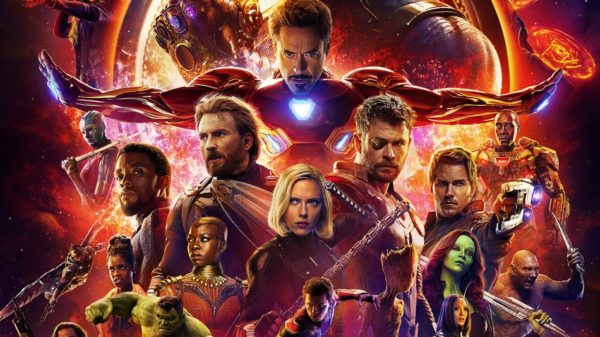 Marvel Studios president Kevin Feige said 'this will bring things you've never seen in superhero films:a finale'.Avengers:Endgame as expected will show how the superheroes undo Thanos' devastating actions, where he successfully wiped half of all life in the whole universe, which includes superheroes as well.
Yesterday, we were surprised by a new trailer, released by Marvel Studios, which took us in an unexpected trip to the Marvel Cinematic Universe, due on April 26. Fans couldn't keep calm and took to Twitter to share how excited they are.
Here are some funny reactions.
#1
Some people respect each other's privacy and mind their own business
Indian Aunties:-#AvengersEndgametrailer #Marvel pic.twitter.com/Mcp3or68Aa

— Rahul Rathore (@rrahul789) March 14, 2019
#2
Today in a nutshell. #AvengersEndgametrailer pic.twitter.com/Qg8LHzS3tO

— Black 2 The Future (@Black2TF) March 14, 2019
#3
Marvel fandom after watching the new #AvengersEndgametrailer pic.twitter.com/rm6bN4Ve9U

— hadia (@babahadia) March 14, 2019
#4
Thor want captain marvel cheeks 😂😂 #AvengersEndgametrailer

— 🇭🇹RED RANGER 💥 (@DreadFame) March 14, 2019
#5
Watching the new endgame trailer got me like. #AvengersInfinityWar #AvengersEndgametrailer pic.twitter.com/iI1k7lBCfm

— ben pratt (@Ben_c_pratt) March 14, 2019
#6
Me After Watching
EndGame Trailer:2#AvengersEndgametrailer #Thanos #Tending pic.twitter.com/DvE7IdJewu

— Saurabh Raj Karn (@_Mr_Karn_) March 15, 2019
#7
#WhateverItTakes #Avengers #AvengersEndgametrailer

The number of days left for the release of #AVENGERSENDGAME – 43 days

How many does it feel like: pic.twitter.com/cvlNnaBXTL

— The Godfather (@MkaUNofficial) March 14, 2019
#8
My dog is hype about the #AvengersEndgametrailer #AvengersEngame pic.twitter.com/Y9AXUIrCbX

— Jerica Fraser (@JericaFraser) March 14, 2019
#9
Okay but does black widow reaaaaaly plan on using a gun on Thanos? #AvengersEndgame #BlackWidow #AvengersEndgametrailer #marvel pic.twitter.com/Y0tGFpPdvE

— Nathan Price (@NathanK_Price3) March 14, 2019
#10
Me after watching the new #AvengersEndgametrailer pic.twitter.com/RETsX7ozCn

— Willi_Rico13 (@ricowilliam3) March 14, 2019
#11
Thanos, watching #AvengersEndgametrailer . pic.twitter.com/oT24suClEM

— abhi changer (@abhichanger) March 14, 2019
#12
LEAKED PICTURE OF AVENGERS AFTER ENDGAME #AvengersEndgametrailer pic.twitter.com/cPI2KFoJnD

— cärlös (@car_less_manta) March 14, 2019
#13
#AvengersEndgametrailer #GameofThrones
*Students Whose Exams Are Starting In April* pic.twitter.com/MdQ7FMEjVe

— Arsalan kauchali (@ArsalanKauchali) March 14, 2019
#14
Me trying desperately to not watch the #AvengersEndgametrailer that released today so i can go into the movie with as little knowledge as possible pic.twitter.com/vj7xsx4QGG

— Alex Semchuk (@asemchuk10) March 14, 2019
#15
☺😂😁😀😊#AvengersEndgame #AvengersEndgametrailer #Avengers #AvengersEndgame trailer pic.twitter.com/iJarEkhKqf

— Astha (@likeUash) March 15, 2019
So, how excited are you?
Share Your Views In Comments Below