Entertainment
Marvel Drops New Trailer Of Avengers Endgame. Will Iron Man Survive?
After waiting for so long, it is almost here. The wait is finally over. On April 26th, we will finally get to see Avengers: Endgame on big screen, drawing a conclusion to the massive cliffhanger that we got stuck on previously, through the film Avengers:Infinity War.
This fourth and final phase of the Marvel Cinematic Universe will reveal the future, the ultimate destination and how the remaining Avengers will again reunite with old and new friends to bring down Thano's decimation.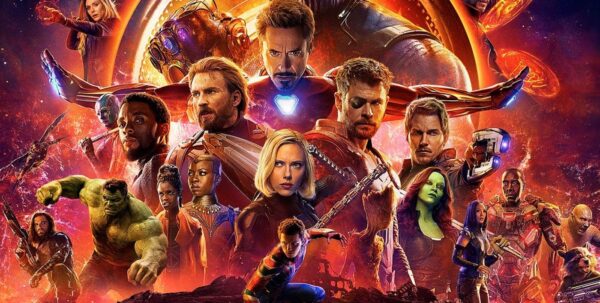 The moment is here when the dedicated and loyal Marvel fans will get know the greatest of all mysteries, that will unravel soon.As the date for the film's release draws closer, fans really cannot contain their excitement any longer.
Among all these excitements, MCU dropped a brand new trailer for the fans all over. Check this out.
Whatever it takes. Watch the brand-new trailer for Marvel Studios' #AvengersEndgame. In theaters April 26. pic.twitter.com/rqJKEI1WAY

— Marvel Studios (@MarvelStudios) March 14, 2019
Here is the second trailer that will make you more impatetient for the final takeoff.
Fans are already ecstatic and here are some tweets which proves just how much.
#1
— nic (@vlaaaaaaadddddd) March 14, 2019
#2
— Thomas Proctor (@tomproc2001) March 14, 2019
#3
THOR X CAROL pic.twitter.com/O8mxPaN1z8

— ʇᴉƃᴉs (@sgt_pb) March 14, 2019
#4
Yomgilcnialmmsmajomiawfe pic.twitter.com/anWqB3IaBY

— Queen_Spades05 (@QSpades05) March 14, 2019
#5
— viv ︽✵︽ (@sergeantbb) March 14, 2019
#6
— Trilly Mullz (@TrillyMullz) March 14, 2019
#7
— rey 💫 (@incorrectmarvel) March 14, 2019
So, how excited are you?
Share Your Views In Comments Below