Bollywood & TV
Masakali 2.0 Is So Awful That It Has Started A Hilarious Meme Fest On Twitter
Original songs have their own charm and remixes hardly match their swag; in fact on the contrary, it won't be wrong to say that a majority of remixes ruin the original track forever and make the song painful for ears. It's also no less than playing with the emotions and feelings of the composer, singer and lyricist who have many wonderful memories in their conscience associated with the song.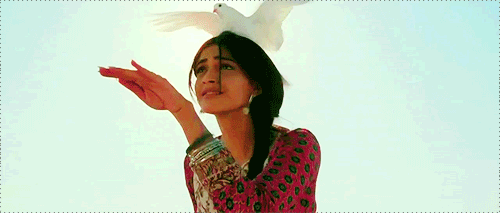 Over the time, we have seen many classic and melodious songs falling a prey to remixes and losing all their vivaciousness. This time, A. R. Rahman's beautiful track "Masakali" from "Delhi 6" has become a victim of the same and not just the composer but Masakali's lyricist Prasoon Joshi and "Delhi 6" director Rakeysh Omprakash Mehra are upset with the new version.
Talking about "Masakali 2.0", it stars Sidharth Malhotra and Tara Sutaria while the original one has Abhishek Bachchan and Sonam Kapoor. Tanishk Bagchi has the credit of spoiling the cheerful song and giving it a romantic twist and it has been sung by Tulsi Kumar and Sachet Tandon. Even more sadly, the original creators of "Masakali" are quite displeased with the makers of "Masakali 2.0" for not seeking permission for the reprised version.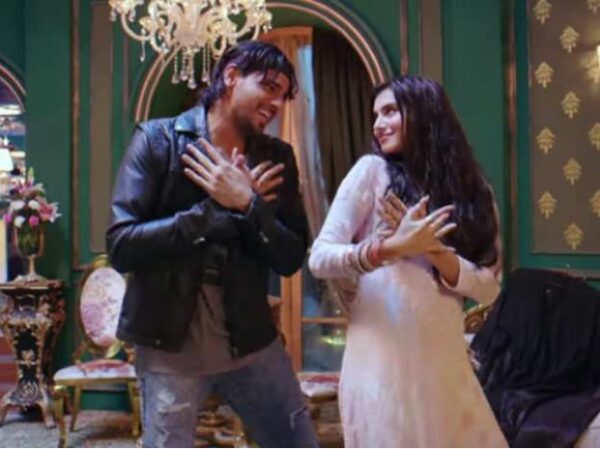 Apart from the celebrities, music lovers and social media users too are highly upset after watching "Masakali 2.0" as it is no less than a torture for them. Taking out the soul of a song is a crime for those who have a thing for music and the makers of the remix track have paid for their sin as netizens have trolled them like never before. After seeing the reactions below, even the makers of "Masakali 2.0" will be like, "BC rooh kaanp gayi!"
#1
#Masakali2 is more painful than love pic.twitter.com/moWUGoEBO9

— LADPOINT (@LADPOINTT) April 12, 2020
#2
T-Series removed like-dislike option on #Masakali2
Dislikers of masakali2.0: pic.twitter.com/M4ewNiCm4U

— TheNallaMemer♨️ (@____imbunny____) April 12, 2020
#3
Situation all the time #Masakali2 pic.twitter.com/baXcxthHer

— the_great_sadist (@SadistGreat) April 12, 2020
#4
Say No to Remix songs😡#Masakali2 pic.twitter.com/fqJuDraRhx

— 🇮🇳AaYuu🇮🇳 (@A_BrahminGirlll) April 8, 2020
#5
Me To Tanishk Bagchi After #Masakali2 Got More Dislikes Than Likes On Youtube – pic.twitter.com/rBq8AchcM7

— Aarsh Srivastava🇳🇵 (@SrivastavaAarsh) April 11, 2020
#6
*after listening to tanishk bagchi's remake*#Masakali2
Every music lover : pic.twitter.com/DtggZ2p1cj

— rishika chimania (@ChimaniaRishika) April 8, 2020
#7
T-Series ruins #Masakali2 song,

Mohit Chauhan to A R Rehman: pic.twitter.com/j9uNizR1oz

— Deewangi (@your_deewangi) April 8, 2020
#8
*A good Bollywood Song Exists*

T-Series: #Masakali2 pic.twitter.com/ZtSyKLQm4J

— Sagar (@sagarcasm) April 8, 2020
#9
When someone plays remix of Masakali

A R Rahman :#Masakali2 pic.twitter.com/7V5cKNzM7P

— MunNaa 🥳 (@Munnaa09) April 8, 2020
#10
#Masakali2
After seeing siddharth malhotra' performance in 'Maasakali-2'…

Abhishek bachchan to T-series : pic.twitter.com/tT01h2odm9

— RC SARCASM (@BrajenBora3) April 8, 2020
#11
After watching #Masakali2
Me:😫😫😫😫 pic.twitter.com/pAVCHkiZ63

— Vishal (@vishal_saini_vs) April 8, 2020
#12
A R Rahman to Tanishk : #Masakali2 pic.twitter.com/QwG28zOsUF

— Shivani Patel🦁 (@ShivaniPatel23) April 8, 2020
#13
#Masakali2
Original Songs to Bhushan Kumar: pic.twitter.com/eqnsL6GFBv

— Kunal Sabharwal (@fireandice16) April 12, 2020
#14
After listening Genda pool and masakali2.0 #Masakali2

Me: pic.twitter.com/0l5IuD21GP

— muskan shaikh (@muskans29405199) April 12, 2020
#15
#Masakali2
Good Songs Exits T-Series Re-create it pic.twitter.com/k7QIA7gdak

— Rudro🇮🇳 (@Rudro04) April 8, 2020
There is no denying the fact that remixes are made because they are watched, liked and enjoyed by a good number of people. To increase their viewership and for monetary gains, even big and reputed firms don't shy away from producing reprised versions of superhit songs but what effect they leave on the soul of original creators cannot be described in words and can only be felt!
Share Your Views In Comments Below