Humour
Meme Trends Of 2021 Month-Wise That Went Viral On Social Media & Made Netizens Crazy
Social media networks have become an integral part of our lives and if you surf popular social media websites on a regular basis, there's no chance that you will be able to stop yourselves from falling in love with memes. A meme is a creative way of sharing information or view on any issue by adding a little humour or sarcasm and nowadays memes are made on almost every issue whether it is related to politics, sports, latest dressing styles, climate, celebrities, etc.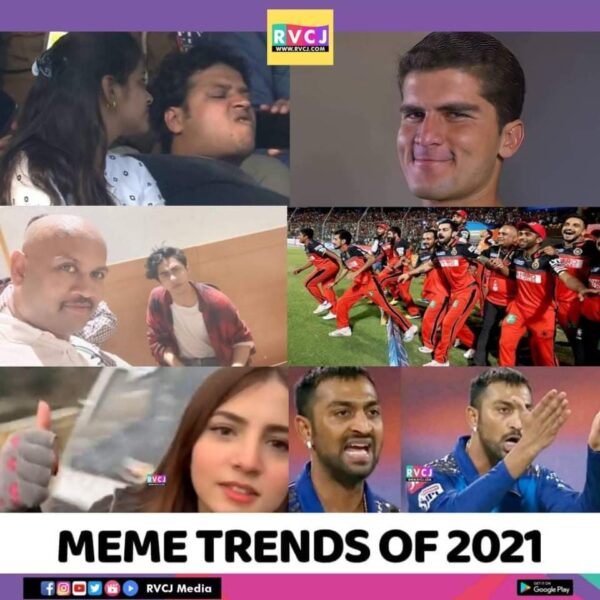 RVCJ Media is pretty popular among online users for its memes which not only make them laugh but also compel to think sometimes. The meme creators of RVCJ Media chose to look back at the year 2021 and summed up the whole year in memes by highlighting incidents or pics which went viral, were shared the most and based on whatever happened in the respective months.
Meme Trends of 2021:
1. January: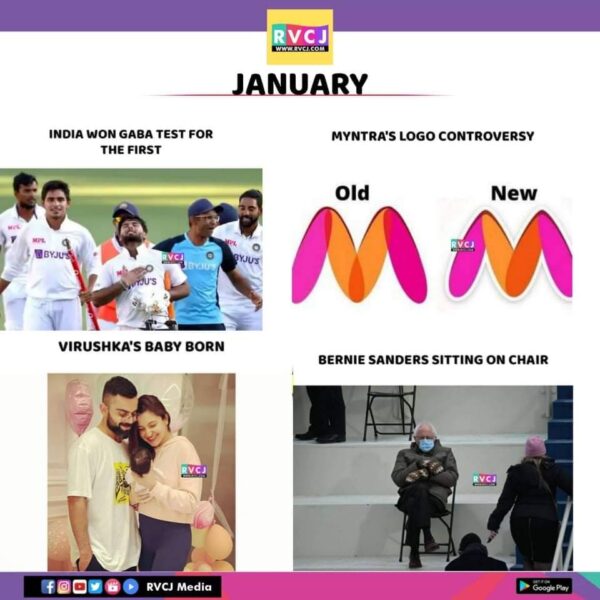 While the Indian cricket team made history by winning the test match against Australia at Gabba and broke their record of being invincible for the last 32 years, the special moment of the Indian test skipper Virat Kohli and his wife Anushka Sharma came when their daughter was born whom they named as Vamika. The month also saw some controversy related to the new logo of e-commerce platform Myntra and the photo of Bernie Sanders sitting on chair also gave enough fodder to meme makers.
2. February: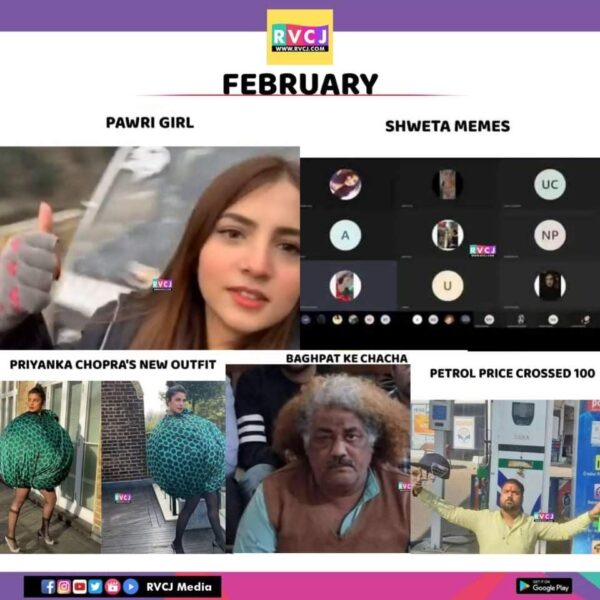 The month of February was also quite happening as Priyanka Chopra's new outfit became the talk of the town plus Pawri girl and Shweta memes also kept us busy. While Baghpat Ke Chacha became an Internet sensation after he was arrested because of a fight, the online users vent out their frustration as the prices of petrol crossed Rs. 100 mark.
3. March: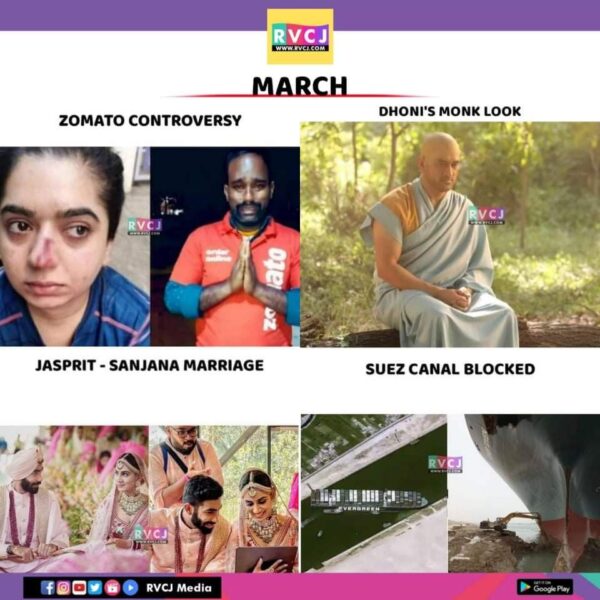 The Indian cricketer Jasprit Bumrah got married in this month which rejoiced his fans and Dhoni's new look for the IPL commercial also increased excitement of cricket fans. The Zomato controversy rocked the media and many got surprised when Suez Canal got blocked.
4. April: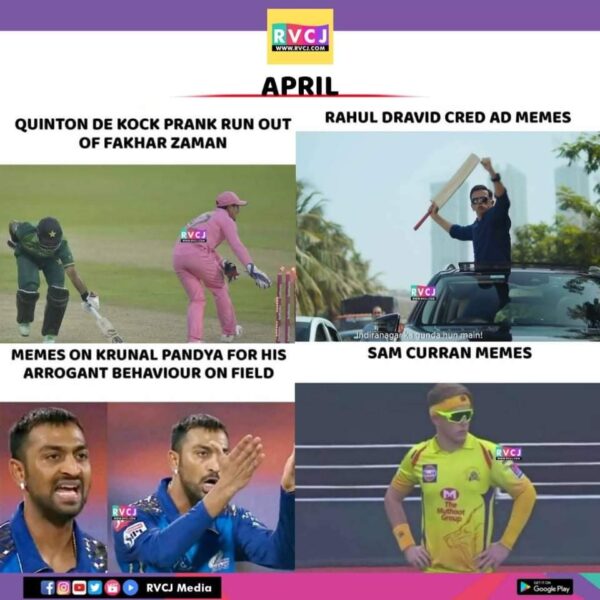 In April, Rahul Dravid surprised everyone in an advertisement by showing his aggressive side and Krunal Pandya got a lot of slamming for his rude behavior on the field. While Quniton De Kock's prank on Fakhar Zaman made everyone laugh, Sam Curran gave tough competition to Akshay Kumar as he was preferred by meme makers.
5. May: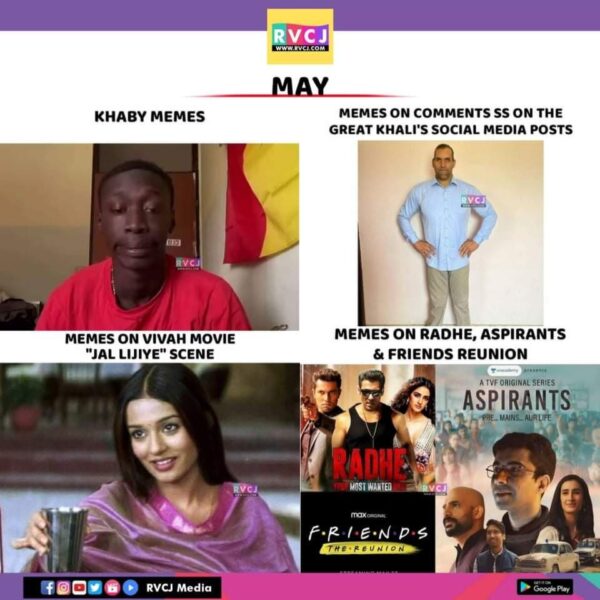 The May memes were mostly based on Khaby, The Great Khali and the Jal Lijiye scene from the movie "Vivah". Salman Khan's flop movie "Radhe" also got space in memes because of its pathetic performance and web series Aspirants inspired many. Moreover, fans of FRIENDS also got a treat as FRIENDS Reunion took place.
6. June: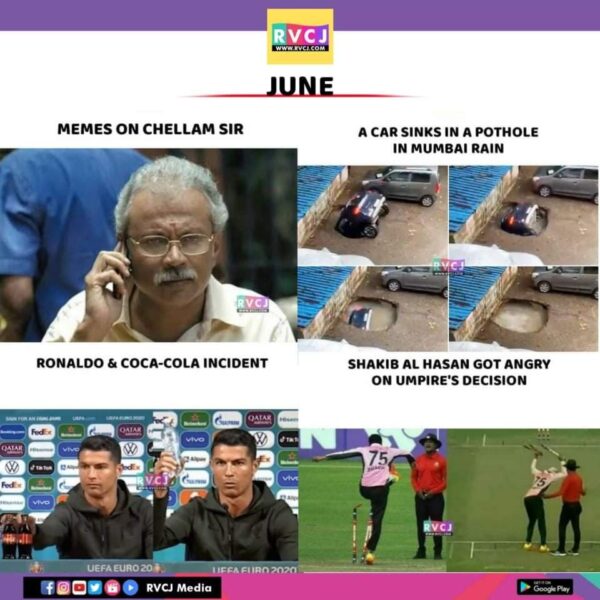 The character of Chellam sir from The Family Man was loved by everyone and Cristiano Ronaldo also got praised for removing soft drink in a press conference. A car sinking in the pothole in Mumbai left people red-faced and Shakib Al Hasan got slammed for his unruly behavior.
7. July: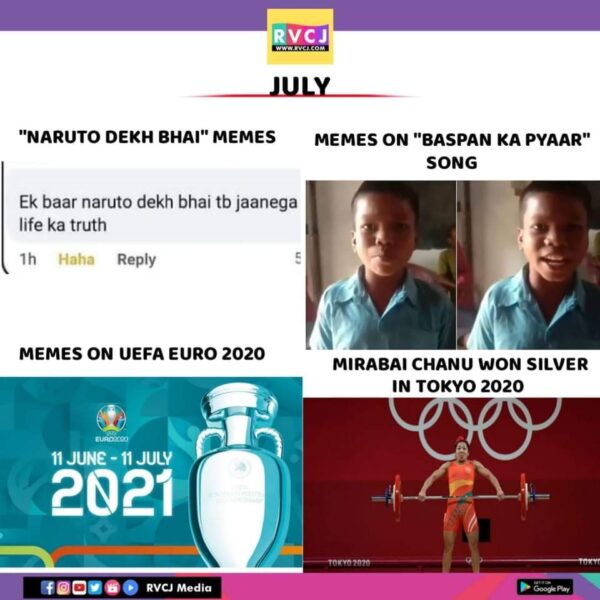 The memes in the month of July were mainly related to sports as Tokyo Olympics and UEFA EURO 2020 were taking place and Bachpan Ka Pyaar fame Sahdev Dirdo became an Internet sensation too.
8. August: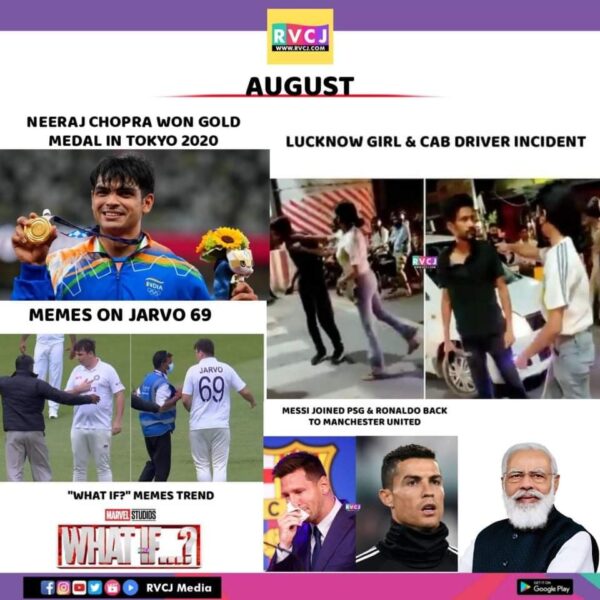 Neeraj Chopra made India proud by winning the Gold in the Olympics and the cab driver-girl incident in Lucknow got covered on social media and all types of media as well. The What if… memes related to Jarvo and memes on Messi and Ronaldo also got a lot of attention.
9. September: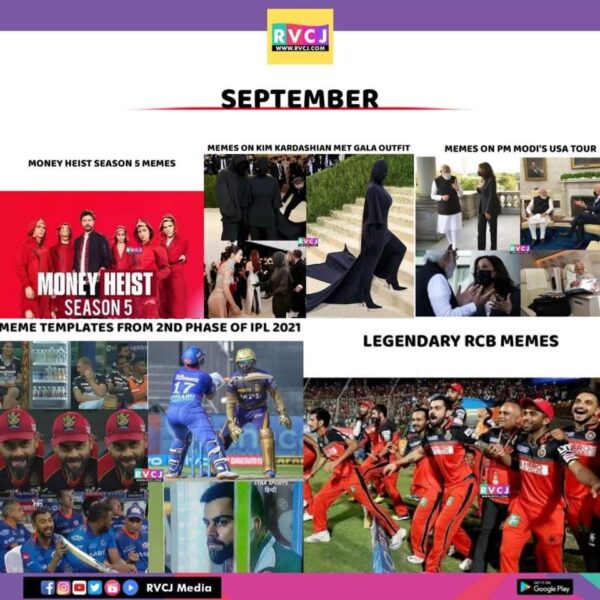 Memes makers were on full swing as the second phase of the IPL started and RCB once again got featured the most. What's more, memes on PM Modi's USA tour and Kim Kardashian's outfit at Gala also kept people busy.
10. October: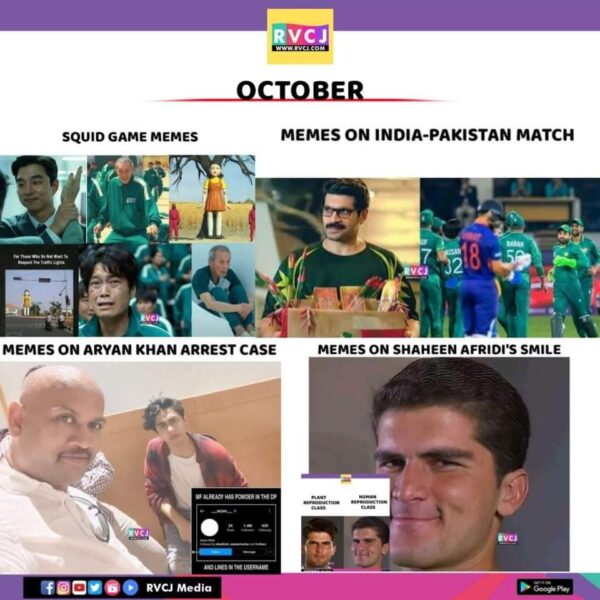 Squid Game memes conquered the online space for quite some time but soon Indians were disappointed as India lost to Pakistan in the World Cup for the first time in the history of World Cup tournaments. Shaheen Afridi became favorite of meme makers and Aryan Khan's arrest was a hot topic to make memes on.
11. November: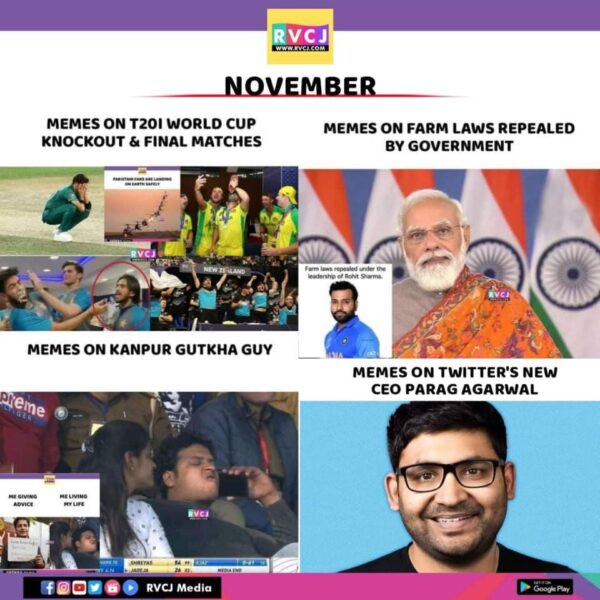 T20 World Cup memes were loved the most by cricket fans but everyone got shocked when farm laws got repealed by PM Modi. Twitter appointed Parag Agarwal as its new CEO and suddenly a guy from Kanpur got famous after he was seen eating Gutkha.
12. December: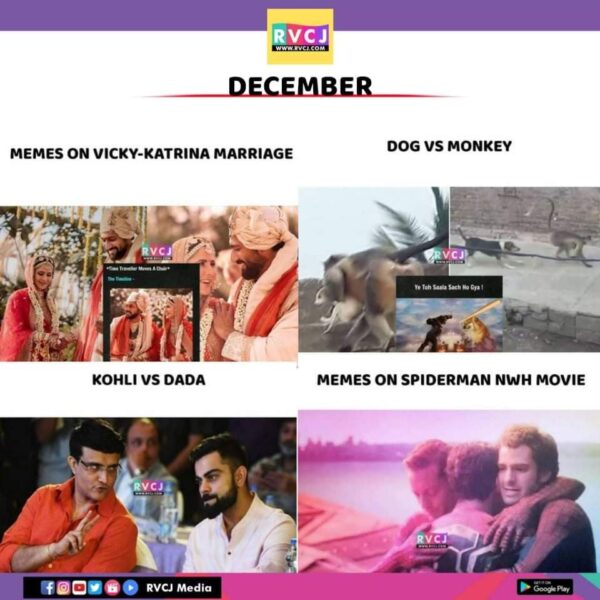 Vicky Kaushal and Katrina Kaif's wedding made their fans happy but cricket lovers were not happy with Kohli-Dada rift. This month showed us a new type of aggression in animals as monkeys took lives of nearly 250 dogs after a baby monkey lost its life because of a dog.
Which month was your favorite as per memes? Share with us.
Share Your Views In Comments Below