Sports
Messi's Reaction To Journo's Emotional Thank You Message Post Argentina's Win Is Beyond Words
The picture is pretty clear in the FIFA World Cup 2022 as Argentina and France are the two finalists of the tournament and one of them will be lifting the cup on 18th Dec 2022 after winning the final match which will be played at Lusail Stadium, Qatar.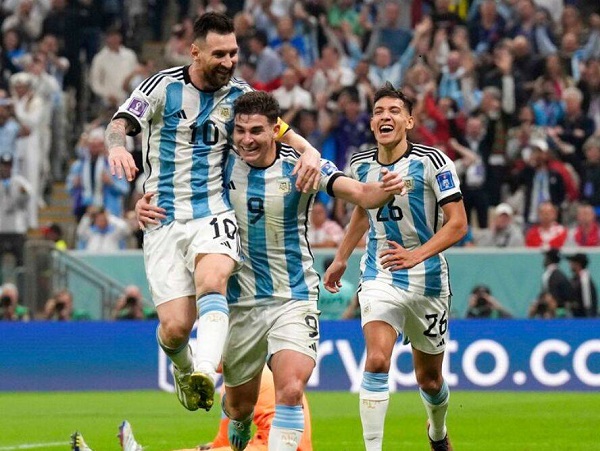 Argentina entered the finals of the tournament after defeating Croatia in the semi-final match by 3-0 which was played yesterday at Lusail Stadium, while one goal was scored by skipper Lionel Messi, two goals were scored by Julian Alvarez. Lionel Messi converted the penalty into goal in first half and just few minutes later, Julian also scored a goal before the break. The second goal was scored by Julian Alvarez in the 69th minute and this is the second time Argentina has marched into finals in the last three World Cups. If you remember, in 2014, Argentina lost the final against Germany by 0-1 as Mario Gotze scored the winning goal in the extra time.
After his team's win in the semi-finals, Lionel Messi interacted with the press and talked in detail about the match and his team's performance. When the interview was about to end, journalist Sofia Martinez who is an employee of Argentine public television channel conveyed an emotional message to Lionel Messi on behalf of the every Argentinean.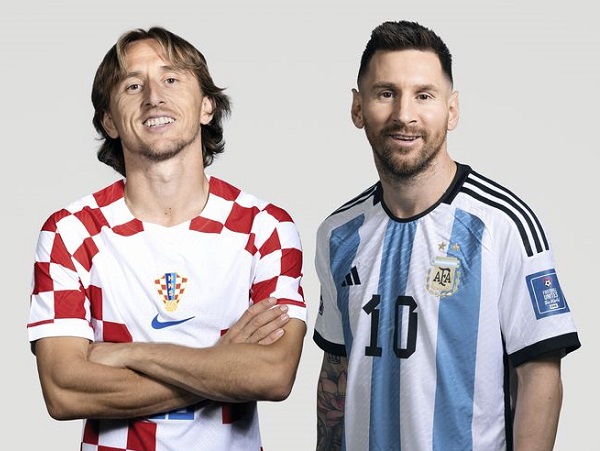 Sofia starts by telling Messi that the last thing which is not a question but she wants to tell him is that every Argentinean wants to win the World Cup final but she wants to tell him that whatever the results may be, there is one thing which can't be taken from him and it is that he has resonated with every single Argentinean. Sofia further tells Lionel Messi that there was no kid who did not have his team's flannel, whether fake or real and he has made an impact in every person's life which is way bigger than winning the World Cup. She concludes by thanking the skipper for bringing happiness in the lives of people.
Lionel Messi gives a beautiful and priceless reaction to this message by the reporter as he smiles and thanks her for the lovely words.
Here is the video:
For More Videos, Subscribe Us Now
Click to watch this video directly on YouTube
Which team – Argentina or France has a better chance to win the finals of FIFA World Cup 2022 according to you? Let us know your opinion.
Share Your Views In Comments Below